featured
Khareem Sudlow
Lizzo Lends A Helping Hand In Australia By Volunteering At A Food Bank
January 08, 2020
DMT Beauty
#DMTBeautySpot #beauty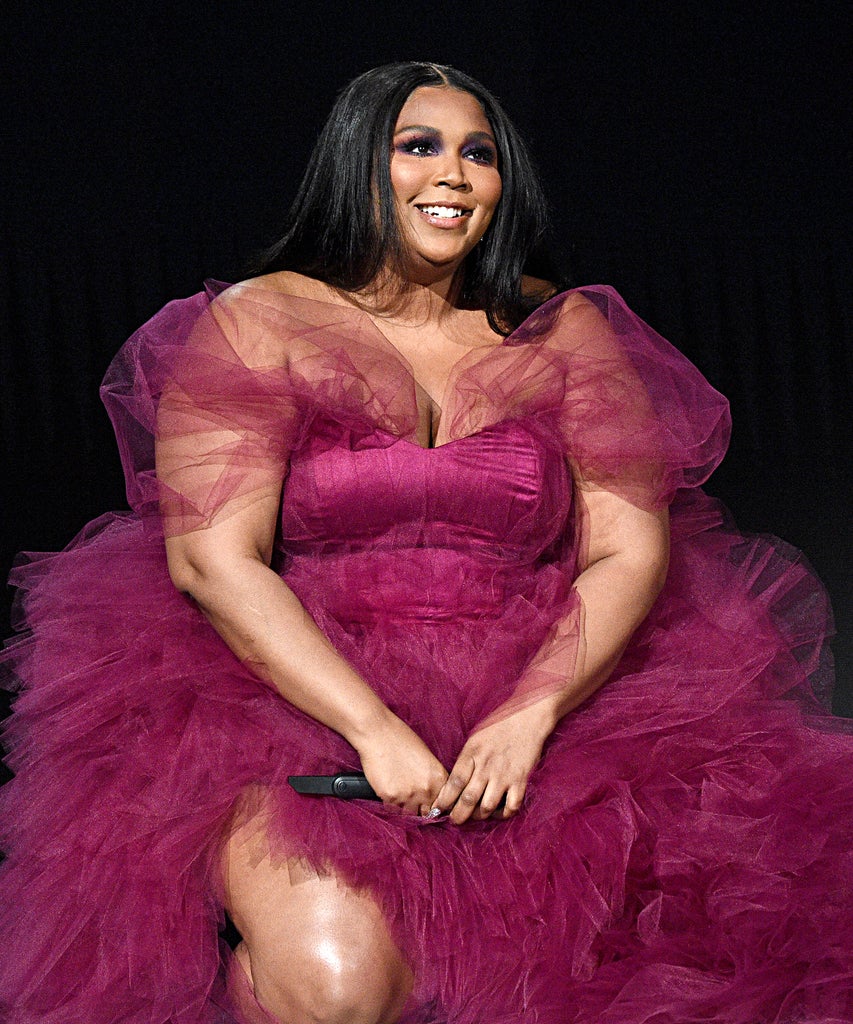 Since September 2019, bushfires have continuously ravaged Australia's forests, bush, and parks. To date, over 15 million acres have burned, 25 people have lost their lives, and millions of animals remain in serious danger. While celebrities are utilizing their public platforms to encourage fans to help out through donations, Lizzo took it one step further and got to work volunteering herself.
During her tour in Australia, Lizzo decided to help out at Foodbank Australia in Melbourne where she spent time packing food hampers for people displaced by the fires alongside hundreds of other volunteers. According to the organization, thousands of locals were displaced from their homes that were either lost or severely damaged by the fires, and Lizzo was among many volunteers packing water and other necessities to hand out.
On Monday, the Grammy-nominated artist also set up buckets at the Sydney Opera House venue of her concert for audience members donations. And, in the middle of the show, she asked fans in Australia to tell her how she could help.
But Lizzo made no mention of her visit to the food bank on her social media — it was actually a fellow volunteer that wanted the singer to get the shoutout she deserved. "The American singer Lizzo came to visit us at FoodBank today to say thanks for helping our bushfire effected communities," he tweeted along with two pictures of Lizzo donning a high-vis jacket ready to help.
The American singer Lizzo came to visit us at FoodBank today to say thanks for helping our bushfire effected communities. pic.twitter.com/P3RWWzxGZQ

— Mike Adey (@MikeAdey3) January 8, 2020
What's clear is that the time spent in Australia clearly affected Lizzo — enough so that she took hands-on action. Last week, the "Truth Hurts" singer tweeted a photo with a list of links and organizations people can look up in order to help with fire relief efforts. On Instagram, Lizzo also shared a video message via Stories to her fans.
"Being over here in Australia has really given me a real time view into what's happening with these devastating fires and for all of my followers who are mostly American, I just want to say that this is a global crisis," said Lizzo.
She continued by explaining the effects fires of this magnitude have on the world at large. "I think sometimes you look at something that's happening in another country you automatically go, 'Oh, well, you know that's not going to happen to us, that's not our problem, that's another country.' But we're all connected on this planet. This is the Earth and we share this as a home." Foodbank was incredibly moved by Lizzo's effort and attention to the crisis in Australia, sharing a photo of her on their Instagram page.
Other celebrities including Nicole Kidman, Chris Hemsworth, Elton John, and P!nk are doing their part to create awareness, donate money, and point their fans to links for them to do the same. Kidman and her husband Keith Urban donated $500,000 to bushfire relief efforts while Hemsworth shared a list of organizations for donations. P!nk pledged the same amount as Kidman, tweeting that she is "totally devastated watching what is happening in Australia right now with the horrific bushfires."
Meanwhile, John made a donation of $1 million saying, "Seeing the fires raging across Australia have left me heartbroken."
For other seeking to help through donations or volunteering, please visit the New South Wales Rural Fire Service.
Related Content:
Like what you see? How about some more R29 goodness, right here?
How To Help With Devastating Australia Fires
Kardashians Respond To Hypocrisy Accusations
Model Sells Nude Pics For Australia Fire Relief
DMTBeautySpot
via https://www.DMTBeautySpot.com
Sarah Midkiff, Khareem Sudlow