#DMTBeautySpot #beauty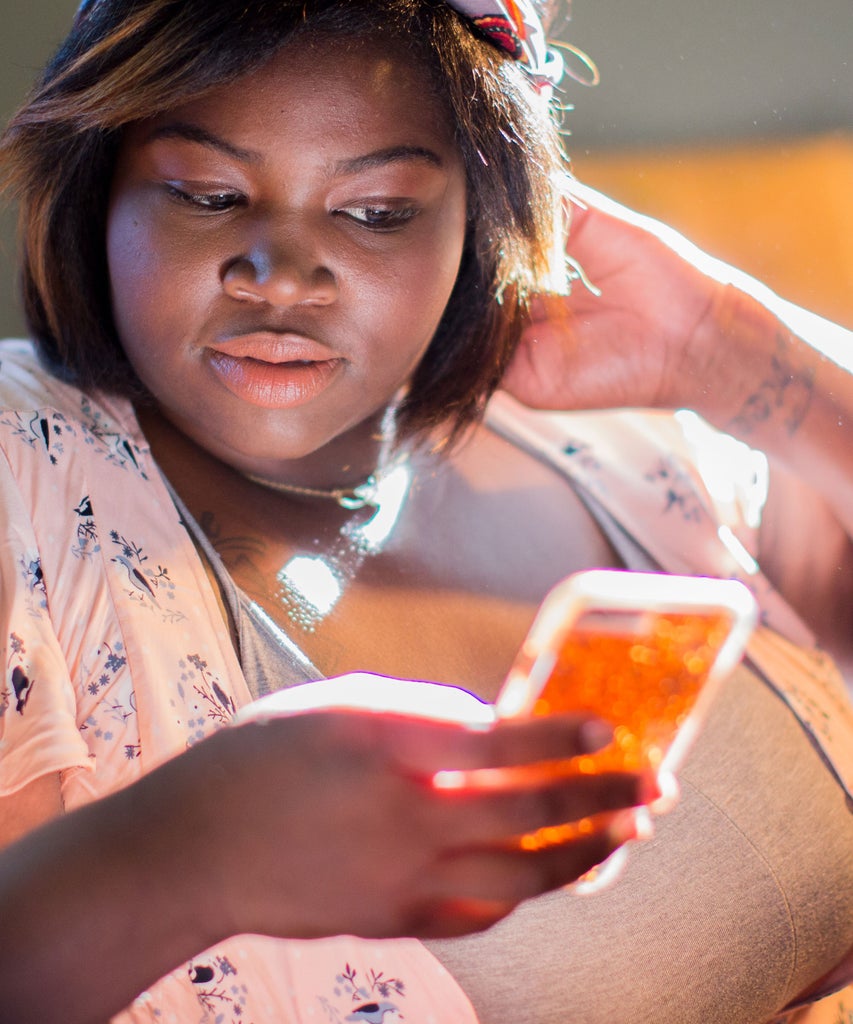 If you're lucky — and you or your loved ones are not sick or in a dire financial position — self-quarantine can be boring. You're left scraping the bottom of the barrel for activities. Before you resort to something like texting your ex, might we recommend sharpening your sexting skills?
Sexting can be super hot, and "an exciting way to keep sexual energy flowing between long-distance partners," says Myisha Battle, a sex and dating coach.
But, of course, in this day and age, you also have to be careful. You should only ever sext with someone who's consented to the exchange, for one. But you should also protect yourself. You never know who could be intercepting your texts or taking screenshots.
A good general rule of thumb is to avoid sending anything you wouldn't want the world to see, and only sexting someone you trust. But using the right platform to send your messages can help give you a little extra security.
If you started out in your normal messaging app before your conversation took a horny turn, don't feel shy about asking to pivot to a safer option. "It can be as simple as saying, 'Things are heating up, let's take this to a more private chat,'" and then using a platform that's encrypted and is unlikely to be hacked, Battle says. She also suggests you tell your SO up front: "Please do not screengrab or share anything that we discuss or photos we share. I will do the same. If you're cool with that, let's do this!"
Here are a few such apps that can help you stay safe while you work on drafting the Mona Lisa of sexts. They'll help you CYA — in every sense.
WhatsApp
Battle says that WhatsApp is a great tool for encrypted texting — which means that the data is scrambled and random letters appear for unauthorized parties trying to access it. Plus, it's free — and it runs on internet connection, so you won't have to worry about international calling or texting restrictions — perfect if you meet a sext buddy on Tinder Passport.
Dust
This app claims to "protect your assets" Similarly to Snapchat, you can add messages and pictures that will disappear, and all the communication within it is encrypted and will be deleted within 24 hours. The cherry on top: Your name won't appear anywhere on the screen with your messages, so even if a screenshot happened, you could deny, deny, deny.
Viber
Viber will color code all of your chats based on how secure they are. Green means any playful zingers you send are encrypted with a trusted contact, but red will flag if there's an authentication issue with the other party. You can also send messages that will self-destruct, perfect for nudes.
Wickr
Through this encrypted app, you can send a video, call, or leave a provocative voice memo for your lover. Technically, you can even send files, if you feel like creating a sex dossier in your free time.
Signal
Signal is also hella encrypted when it comes to messages and video calls. One person reviewing the code said they "literally discovered a line of drool" running down their face. If coding can spark that kind of reaction, imagine how your boo might respond to the promiscuous messages you send them through the app.
It's also great for polyamorous folks, because you can do group texts.
Confide
This app claims it is "screenshot-proof." Confide has a mechanism that grays out any screenshots or recordings that are taken. It also kicks the offender out of the app and notifies the user that someone attempted to take a screenshot of their message.
Of course, nothing is foolproof; if someone really wanted to save the picture, they could take a picture of their phone with a camera or another phone. But the extra layer of security makes it more difficult for people to use your sexts for nefarious purposes.
Like what you see? How about some more R29 goodness, right here?
Out Of Sexting Ideas? Try These
"Cockfishing" Is The New Dating Trend
Sexting Is A Consent Minefield For Teen Girls
DMTBeautySpot
via https://www.DMTBeautySpot.com
Molly Longman, Khareem Sudlow