DMTBeautySpot
featured
5 Ways Contact Centers and Customer Experience Lead to Business Growth
October 19, 2022
BruceDayne
Share the post "5 Ways Contact Centers and Customer Experience Lead to Business Growth"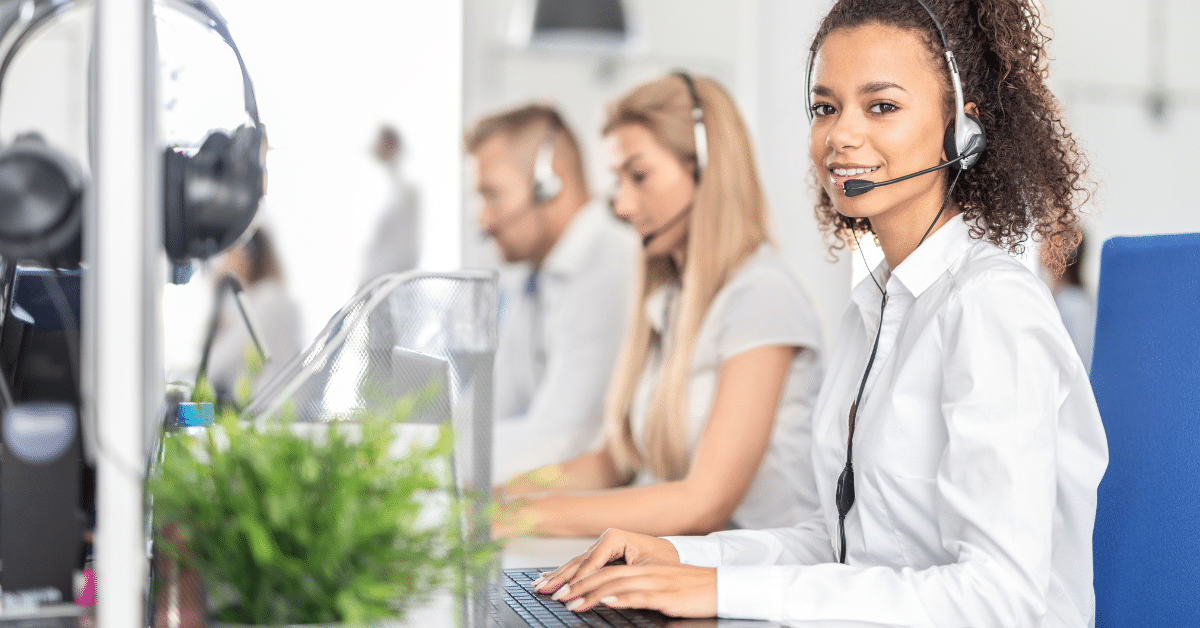 Brought to you by Odigo:
When you think about business growth, contact centers and customer experience may not be the first things that come to mind, but in today's world, they should be top priorities. In fact, companies that understand the critical connection between contact centers, customer experience, and business growth will be the ones that win in their markets over the long-term.
The reality is that consumers have very high expectations for the experiences and service provided by the companies they buy from. They expect seamless interactions using their preferred devices no matter the time of day or they're location. To retain customers, and attract new customers, your business needs to meet or exceed their expectations.
You can do it with the right focus, strategies, and tools to deliver best-in-class service and create amazing customer experiences. As a result, your business will grow. For example, by using a robust Contact Center as a Service (CCaaS) platform, you'll gain significant advantages that directly support business growth.
Here are five ways using the right CCaaS software can lead to business growth:
1. Reduce Churn and Increase Retention
We all know that it's cheaper to retain a customer than it is to attract a new one, but did you know that increasing customer retention rates by 5% can increase profits by 25% to 95%? That data comes from research conducted by Frederick Reichheld of Bain & Company. Reichheld is the inventor of the net promoter score metric, and he is considered to be an expert on customer satisfaction and experience.
Inconsistent customer experiences and experiences that don't meet customer expectations lead directly to higher churn rates, so delivering the best customer service is essential to increase retention and support business growth. A Contact Center as a Service platform gives your team access to the tools they need to answer questions, personalize communications, and deliver the consistent customer experiences that lead to retention.
2. Improve Scalability
Whether your business is seasonal and experiences customer service surges throughout the year or your company is about to launch a new product or marketing campaign that will increase inquiries and sales, your customer service and experience departments need to be set up to scale quickly and efficiently without incurring exorbitant costs.
With that said, your company needs a solution to manage all aspects of customer service from a single platform that can scale in real-time and offer all of the features and integrations you need to deliver the best customer experiences. A cloud-based CCaaS software platform with the right set of features can help you scale quickly without overspending.
In fact, you'll only pay for what you use, so you don't have to worry about purchasing additional IT infrastructure, software licenses, and so on. Scaling up or down happens when you need it to and as much as you need it to.
3. Simplify Workflows and Boost Productivity
Businesses of all sizes can use CCaaS software to simplify workflows and boost productivity in order to improve customer experiences and support business growth – from small businesses to large call centers. That's because CCaaS software was built to automate processes, reduce the need for manual intervention, and focus on first-contact resolution.
Furthermore, the best Contact Center as a Service software will integrate with many of the tools and platforms that your business already uses. Customer service agents won't have to switch back and forth between multiple applications to provide support, which leads to longer wait times and dissatisfied customers. Instead, employees will have everything they need at their fingertips to deliver excellent customer experiences.
4. Enhance Communications and Efficiency
Today, customers expect instant help, so the more ways your business can quickly deliver the right answers to their questions and solutions to their problems, the better. You can do it when you use the right CCaaS software because you'll have access to the information needed to deliver personalized experiences.
In addition, CCaaS software features help contact centers meet consumers where they are rather than requiring customers to change how they prefer to communicate. For example, the best Contact Center as a Service platform will provide omnichannel communications support, so customers can contact your business by text, phone, email, chat, social media, and so on as they prefer. If necessary, your employees can instantly and seamlessly shift the conversation to another communications channel, but the key is that the customer is guiding the communication choices.
Furthermore, the right CCaaS platform will be built with powerful artificial intelligence that ensures customers get to the right person to answer their questions. Artificial intelligence is also used to answer as many questions as possible without agent intervention, so consumers who would prefer to quickly complete tasks (such as making a payment) or find a solution to a problem can do so without talking to an employee at all. Again, it's up to the customer, and by giving customers the ability to choose how and when they want to communicate with your business, satisfaction will go up, churn will go down, and your business will grow.
5. Access Deeper Data
Everything about business and decision-making today relates to data, and CCaaS software gives you access to deep data about your customers, their behaviors, their preferences, and your employees' performance. You can use the data, call recordings, and more to improve service and ensure customers are getting the best possible experiences.
Not only can data be used to improve employee training, but it can also be used to find opportunities for new workflows and processes as well as new products or services. Your CCaaS platform can collect data and provide reports that you can use to learn about your customers' problems, pain points, wants, and needs as well as demographic information that you can use to formulate future strategies and make critical business decisions.
Key Takeaways about Content Centers, Customer Experience, and Business Growth
Content centers providing amazing customer experiences are critical to business growth, but without the right tools, your employees won't be able to deliver the kind of service and experiences needed to reduce churn, increase retention, improve efficiencies, boost productivity, scale operations, and strategize for the future. With the right cloud-based Contact Center as a Service platform, you'll have the tools you need to reach your growth goals, and you'll likely end up saving money too.
Share the post "5 Ways Contact Centers and Customer Experience Lead to Business Growth"
DMTBeautySpot
via https://dmtbeautyspot.com
Susan Gunelius, DMT.NEWS, DMT BeautySpot,