featured
Khareem Sudlow
Priti Patel's Comments About Meghan Markle Prove She Is A Dangerous Weapon
January 14, 2020
DMT Beauty
#DMTBeautySpot #beauty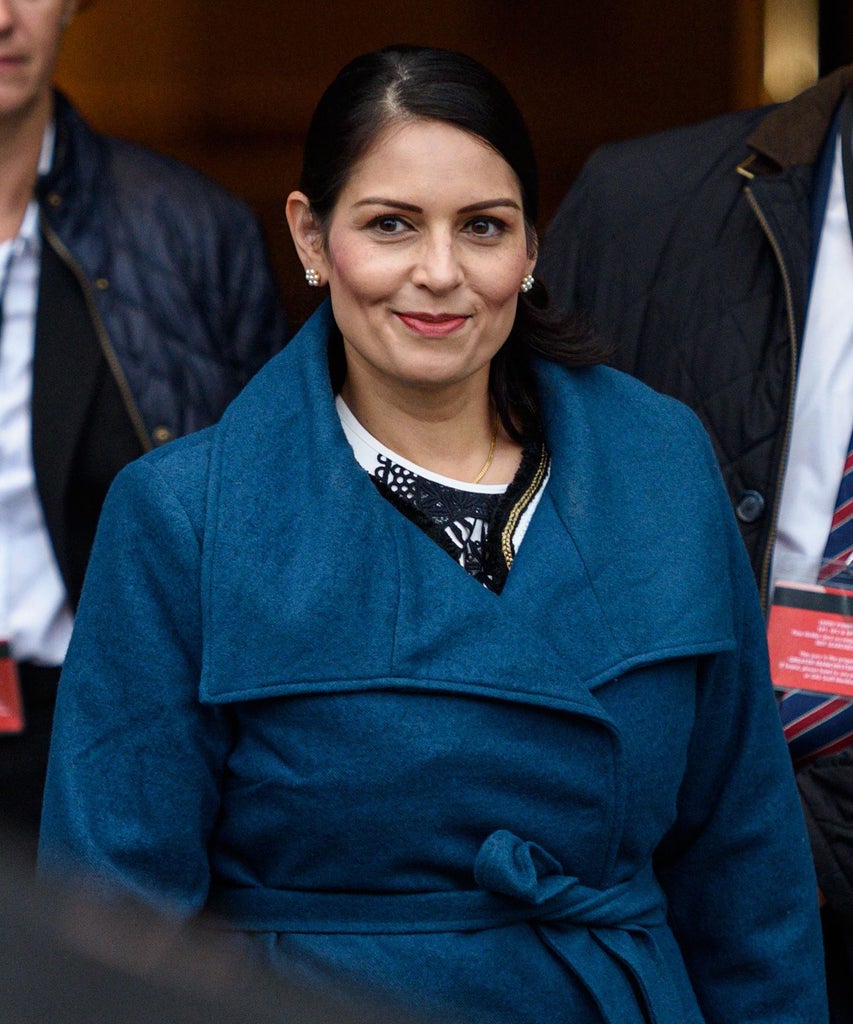 It's a sad truth that whenever British conservatives use the phrase "great country" it's usually just a smokescreen – employing supposedly "British values" to disguise racist rhetoric.
Immigrants, they said, were "swarming" our great country. We can make Britain "the greatest place on Earth," they promised, with tougher prison sentences for foreign criminals. Brexit and the end to freedom of movement it promises would, they swore, Make Britain Great Again.
This week was no different. Home Secretary in the United Kingdom Priti Patel was asked on BBC Radio 5 Live if she believed the media had been racist towards Meghan Markle. She responded: "I'm not in that category at all where I believe there's racism at all. I think we live in a great country," she said, before going on to describe Britain as a "great society, full of opportunity."
It's interesting to hear Patel – a woman of color and daughter of immigrants who cites Margaret Thatcher as her political hero (and recently suggested that Extinction Rebellion's ethos should be categorized as extremist ideology – talk about the opportunities afforded to people in this country while actively limiting them.
After all, she is a cabinet minister who voted for the bedroom tax, for reduced welfare benefits, for a stricter asylum system, a hostile environment, stronger enforcement for immigration rules and against equal gay rights.
Only worse than her voting record is the fact that the Tories are able to utilize her to great effect. The political right amplifies women of color like Patel as evidence for the rejection of the existence of racism and structural inequality.
Her very presence in their cabinet is used as evidence of diversity, showing what a supposedly liberal society we are. That's why I find her overt dismissal of the racially motivated media barrage that Meghan Markle has faced so sinister. When you think about it, if you can dismiss something so blatant, what else can you deny when it comes to race?
Patel's comments about Meghan are not just a blind spot. They were a calculated refusal to listen to communities of color who bear the brunt of the sort of insidious racism to which the Duchess of Sussex has undeniably been subjected.
From Dr Shola Mos-Shogbamimu explaining white privilege on This Morning to Danielle Dash writing on how misogyny and racism intersect, to the various pieces illustrating the double standard in media coverage of Kate Middleton and Meghan – it's been well documented that Markle has been a victim of misogynoir.
There can be no doubt that the vitriol aimed at Markle since her relationship with Prince Harry went public has stunk of anti-blackness. The implication has always been that she should "know her place," that she has trampled over our precious, fragile British values by marrying into our purest institution: the royal family. The fact that she, an outsider, dared to find it lacking and wanted to regain her independence outside of it is a crime punishable by yet more relentless media attacks.
And for anyone who has ever been accused of playing the race card, dismissed when filing hate crimes or who believes – through their own experience – that black and brown people cannot amplify racism in our own communities, it really hits home.
If Meghan Markle, someone with financial and social privilege in abundance, is subjected to such unabashed racism, what must Patel think everyday life is like for disenfranchised black women and women of color on the street?
The idea that you must "show and prove racism" or it doesn't exist has long been a mainstay for white people on the right. It's the notion that you're not being subjected to racism unless it's overt, confrontational 'calling-you-a-pa**-in-the-street' racism, and the idea that you must prove your worth to be here in the first place (a test which, incidentally, it appears even Markle has failed, according to The Daily Mail).
And so, for a powerful politician like Patel who currently heads up Britain's Home Office (a government department whose policy areas such as crime and immigration so crucially intersect with race issues) to deny structural racism in both her words and deeds is deeply sinister.
Such a mentality has denied the implicit racism of what happened with Windrush, allowed for the continuation of detention centers like Yarl's Wood and reinforced our country's aggressive ethnic pay gaps. It also completely overlooks the fact that we have seen a 10% rise in hate crimes recorded by police in England and Wales in 2018-19.
Patel's comments will only amplify anti-immigration voices on the right and racist voices on the far right. It's no coincidence that Piers Morgan gleefully thanked her on Twitter. They will be used to prop up narratives that disempower black women and women of color.
It is especially dangerous that Patel is a woman of color herself. I believe she has become a weapon in the culture wars, deployed to disprove the lived experiences of discrimination of thousands and thousands of women of color across the country, disempowering them in the process.
That Patel is (like me) a south Asian woman brings me personal shame. She does not speak for my community, or for me. She is reading straight from the Tory handbook – peddling the narrative that if you just work hard, you too could reach the lofty heights of government where you preside over trauma, destruction, detention and deportation, raids, evictions and imprisonment, when in fact, as a person of color, the odds are definitively stacked against you.
We must speak out against Patel's denial of the racism Meghan Markle has experienced. We must link her comments back to what we know is happening on the ground, whether that's the Latinx community being turfed from their homes in Elephant and Castle, the Grenfell residents who were ignored when they raised concerns over the safety of their homes, or reports from the race disparity unit which flag up the huge differences in quality of life, pay, imprisonment, and quality of care for minorities.
It's exhausting and relentless but all we can do is make it our duty to flag up racism where we see it because if it is said about Meghan Markle, you can bet it is said about people with less power and privilege – those in our courtrooms, care homes and classrooms. For now, we must stand in solidarity for the inevitably hard times that lie ahead.
Related Content:
Like what you see? How about some more R29 goodness, right here?
Meghan Markle Stands Up For South African Women
8 Royals Who Stepped Down Before Meghan & Harry
Megxit: Ditching Your Toxic In-Laws Is Fine
DMTBeautySpot
via https://www.DMTBeautySpot.com
Kieran Yates, Khareem Sudlow