Elly Belle
featured
Republican Trolls Are Not Down With Cardi B 2020, But Luckily Bernie Sanders Is
January 14, 2020
DMT Beauty
#DMTBeautySpot #beauty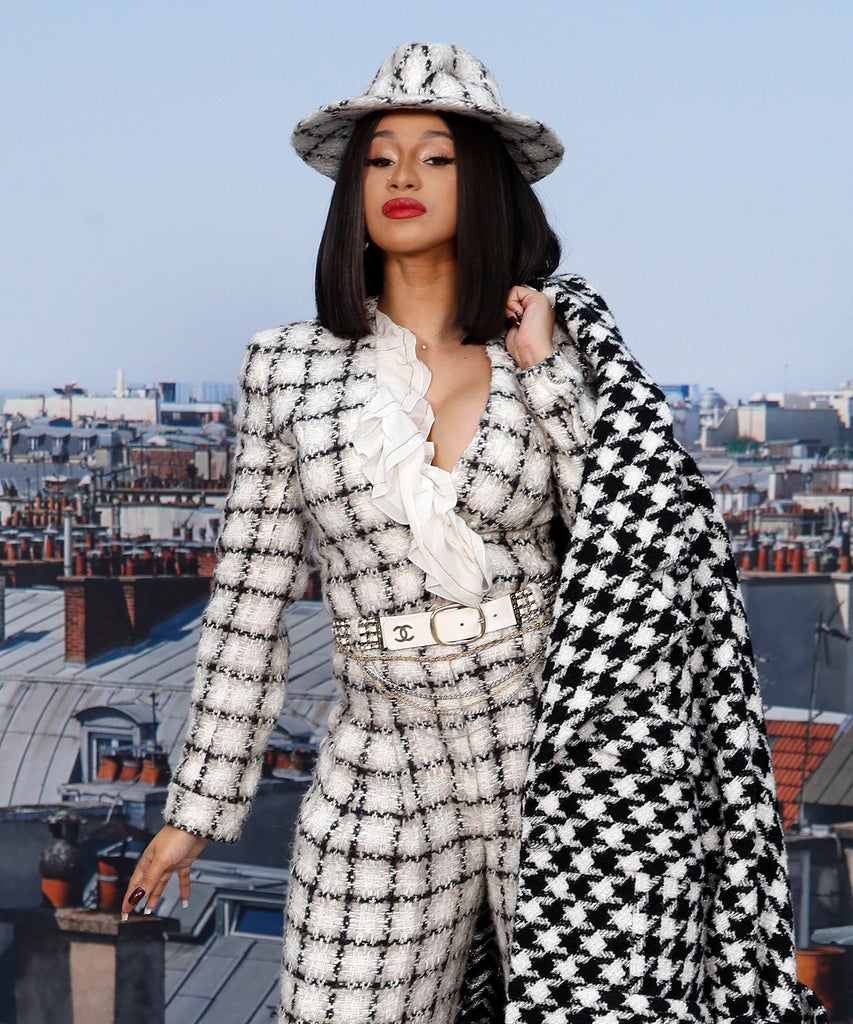 Cardi B is very serious about her political aspirations. The rapper, who has been vocal over the years about using her platform for political progress, expressed an interest this weekend in running for Congress herself. On Sunday, Cardi fired off a series of tweets about running for office, saying, "I really love government even tho I don't agree with government." And, as per usual, the trolls of the internet just couldn't keep their hands off of Cardi's hopes and dreams.
In response to one of the subsequent tweets in the thread where Cardi said she would consider going for a role in Congress if she went back to school and learned more, a Republican Twitter troll edited the statement to essentially call her unqualified.
"You're going to need more school than that. Your spaces are off too…but hey, how can we hold you accountable for kindergarten level sh*t, am I right?" she said.
You're going to need more school than that. 👌🏻
Your spaces are off too…but hey, how can we hold you accountable for kindergarten level sh*t, am I right? pic.twitter.com/GQGHLiFHvp

— Mindy Robinson 🇺🇸 (@iheartmindy) January 13, 2020
In the screenshot of the edited tweet, Mindy Robinson attempted to correct Cardi's grammar and phrasing in red and blue pen. Staying focused on what actually matters, Cardi furthered the exchange and quote tweeted, "Leave me alone. I didn't insulted your party or your believes so please don't try me and let's keep sweet OK."
The attack on Cardi not only reeks of discrimination and invalidates any knowledge or political know-how she has. It upholds a tired falsehood that a rapper can't be smart, or that the way you speak or type has anything to do with one's intelligence at all. The truth is, however, that Cardi has always been interested in politics and history. Last year, one of her teachers from high school chimed in with support for the celebrity, saying that she excelled in history during school.

But, it wasn't long after the back-and-forth until Bernie Sanders' support group, the People for Bernie, came to Cardi B's defense. Responding to Cardi with a tweet that said, "We got you," the People 4 Bernie showed support for a budding friendship that's seemed to blossom between the rapper and Sanders. The tweet included a Bernie-themed graphic with the words "The people for Cardi B."
We got you. pic.twitter.com/jkZlUbEayQ

— People for Bernie (@People4Bernie) January 13, 2020
In late 2019, Politico reported on the alliance between Sanders and Cardi B after they did an interview together for Real Clear Politics, saying that Cardi could emerge as one of the candidate's most powerful allies this election cycle. During the conversation, the pair talked about how to advocate for issues that matter to young people. They also agreed that mass-mobilizing young people is the clearest path to defeating Donald Trump in the 2020 election.
It's nothing new for celebrities, including Arnold Schwarzeneger and Donald Trump, to dive into electoral politics. Even without becoming politicians themselves, celebrities giving huge donations to campaigns and issues of their choosing affects politics in more ways than can be counted. What the troll seemed to be mad about is a strong woman having a voice and using it to talk about progressive change.
Fortunately for the politics-minded rap queen, she has lots of support from fans to back her up — as well as political powerhouse Bernie Sanders in her good graces.
Related Content:
Like what you see? How about some more R29 goodness, right here?
Cardi B Is Emerging As A Political Powerhouse
Cardi B Wants To Run For Congress
DMTBeautySpot
via https://www.DMTBeautySpot.com
Elly Belle, Khareem Sudlow