Eliza Huber
featured
Thanks To LOEWE, Megan Rapinoe's Face Is All Over Paris
January 15, 2020
DMT Beauty
#DMTBeautySpot #beauty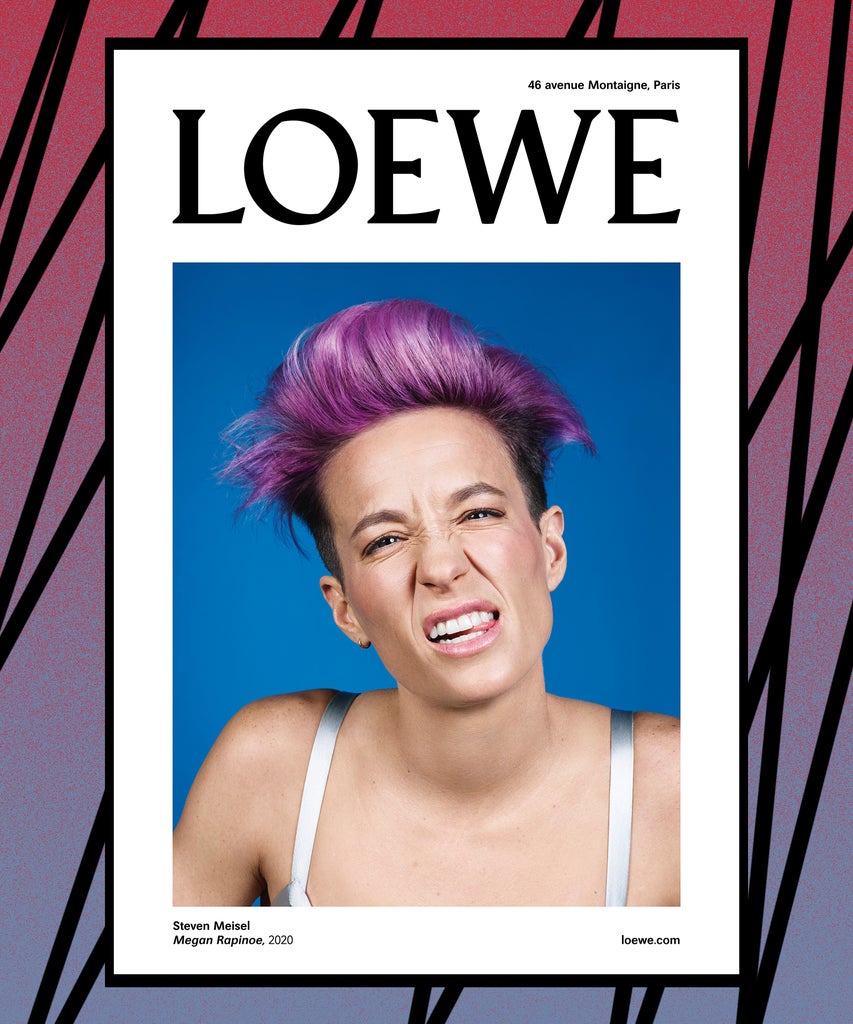 If you happen to be in (or heading to) Paris in the coming months, prepare for a very special welcome. Sure, you can check out the Eiffel Tower, the Louvre, or the Grand Palais des Champs-Élysées (the site of many a Chanel runway show). But, if you ask us which sights are most important to check out during your Parisian tour, we'd have to instead suggest the new LOEWE billboards that will be scattered across the city — all of which star soccer phenom, women's rights activist, and queer icon Megan Rapinoe.
The FW20 campaign, which combines character, fashion, and product images, includes a headshot of the World Cup-winning athlete shot by renowned fashion photographer Steven Meisel. In it, Rapinoe — or as her fans call her, Pinoe — is seen showing off her signature pink crop (which is now slightly more magenta than it was during FIFA season), smizing Tyra Banks style, and wearing a tough yet inviting facial expression that you might recognize as her go-to after a big win.
We preview the first of 'For Real', a series of short films from our next advertising campaign featuring @mPinoe, the American professional soccer player and captain of the winning US team during 2019 FIFA Women's World Cup.#LOEWE #LOEWEFW20 #MeganRapinoe pic.twitter.com/sXWXQWjFOe

— LOEWE (@LoeweOfficial) January 15, 2020
In addition to her close-up, Rapinoe also stars in For Real, a two-part series of short films directed by Benn Northover. "Use your voice. Speak from your heart. Be honest. Find the truth — and it's uncomfortable sometimes, but — find it, live in it, be it," she says passionately, while looking straight into the camera. "Just don't think that you can underestimate the power of saying the words, of actually saying it, of putting a name on it, of getting it out there," she continues in the second installment. "We have to talk about everything — we have to show that we are here."
Her statements in the videos follow an Instagram story that the athlete posted last Friday in which she wrote, "So much being done about the protests [surrounding the International Olympic Committee banning athletes at this summer's Tokyo Olympics from protesting]. So little being done about what we are protesting about. We will not be silenced."
Rapinoe has always been outspoken, often to the point of pissing people off. But public opinion hasn't stopped her yet, and it isn't stopping her now. In an industry like fashion, where brands — especially ones as high profile as LOEWE — often shy away from conflict and politics, it's a breath of fresh air to see someone like Rapinoe be given the opportunity to speak her truth in this way.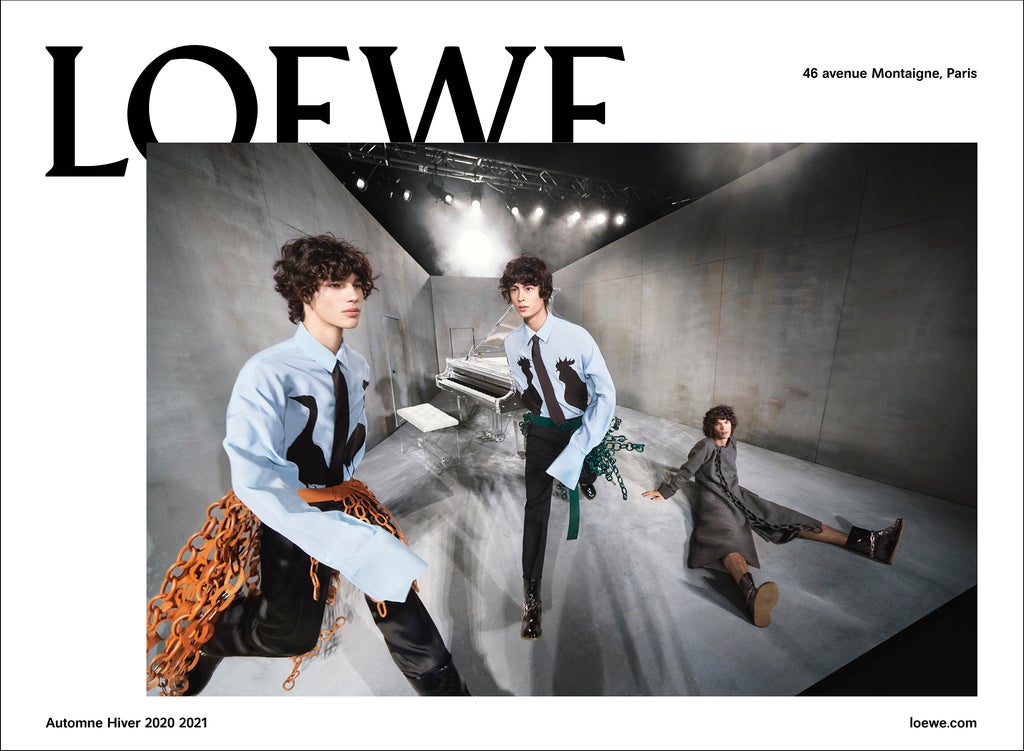 Megan Rapinoe's ability to captivate us with her words is just one aspect of the three-part FW20 campaign. In the trilogy, there is also a landscape crop of three very similar-looking male models, two of which are wearing what look like chainlink skirts, while a third splays on the floor of a gray set, donning a tailored coat of the same color. The last shot is of LOEWE's ubiquitous Puzzle bag in a cognac colorway. Wrinkles and folds in the leather went untouched in an effort to show that the handbag hasn't gone unused, according to the press release.
As we predicted, the campaign, and specifically Megan Rapinoe's inclusion in it, is garnering its fair share of attention on Twitter. Check out what industry professionals and fans alike have to say about the campaign below.

In the immortal words of one Megan Rapinoe, I DESERVE THIS*

*Loewe campaign starring one Megan Rapinoe pic.twitter.com/wmCEmRLph1

— Maura Brannigan (@maura_brannigan) January 15, 2020
OK, I don't normally get excited about ad campaigns, but Megan Rapinoe for @Loewe is an exception. pic.twitter.com/3IjLuRxmb3

— Vanessa Friedman (@VVFriedman) January 15, 2020
Megan Rapinoe for @LoeweOfficial is a gift. That is all. pic.twitter.com/1vohCjxrV5

— Sunday Times Style (@TheSTStyle) January 15, 2020
This is cool. Loewe's new campaign features Megan Rapinoe pic.twitter.com/S482YrKI5c

— Marc Bain (@marcbain_) January 15, 2020
Related Content:
Like what you see? How about some more R29 goodness, right here?
Megan Rapinoe Is Sportsperson Of The Year
Megan Rapinoe's<em> Very </em>American World Domination
Megan Rapinoe Calls Out Inequality In Soccer
DMTBeautySpot
via https://www.DMTBeautySpot.com
Eliza Huber, Khareem Sudlow