featured
Khareem Sudlow
Harvey Weinstein's 40-Plus Years Of Abusing Women Detailed In Sentencing Request
March 07, 2020
DMT Beauty
#DMTBeautySpot #beauty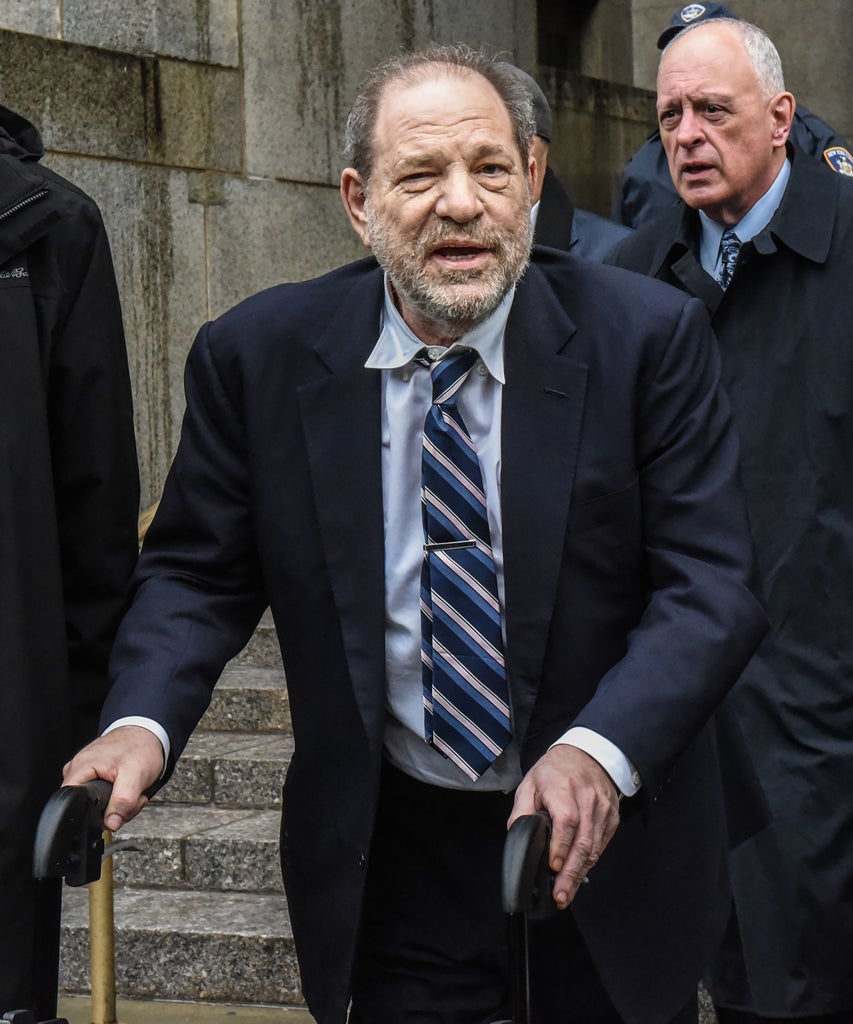 Manhattan prosecutors want Harvey Weinstein's sentence to reflect his "lifetime of abuse" as shown at his trial and in 36 other cases of sexual harassment and assault, workplace abuse and physically assaulting a reporter, the prosecutors said in a letter to Judge James Burke that was released Friday.
Weinstein, 67, was convicted of criminal sexual assault in the first degree and third-degree rape on February 24. He faces a maximum sentence of 29 years behind bars.
The prosecutors compiled a list of accusations they collected over two years, dating back to 1978, to demonstrate that Weinstein is a serial predator, even though he is convicted of only two crimes. He was not charged with the alleged incidents in the memorandum, but the prosecution is asking that they be considered.
The 11-page letter from Assistant District Attorney Joan Illuzzi-Orbon was sent to Burke, the trial judge, in advance of Weinstein's sentencing. The evidence from the trial, the testimony of the six accusers who took the stand during the trial, and the allegations in the letter, Illuzzi-Orbon said, "show a lifetime of abuse towards others, sexual and otherwise."
She asked the judge to "impose a sentence that reflects the seriousness of [the] defendant's offenses, his total lack of remorse for the harm he has caused, and the need to deter him and others from engaging in further criminal conduct." She did not recommend a specific sentence length in the letter.
Illuzzi-Orbon asked the judge to hand down a sentence that sent a message to others that sexual assault in the workplace would be prosecuted and that offenders would be punished. Oftentimes, judges will allow additional information about a defendant's past to be considered during sentencing, which is not allowed during the trial, to show a pattern of behavior.
In one previously unreported incident during the summer of 1981, Illuzzi-Orbon wrote that a young woman responding to a casting call near Central Park was directed to a hotel room where Weinstein was alone and waiting for her in a white terrycloth robe.
"Everyone calls me Teddy Bear because I'm so big and cuddly and harmless," he allegedly said to her. He offered her a part in an upcoming film; however, she declined and never saw him again. In a reported incident in the late 1980s, Weinstein went to the home of a young actress, and once she opened the door, had forcible intercourse with her against a coat rack.
Weinstein has also been charged with sexually assaulting two women on consecutive nights during the week of the 2013 Oscars, and a case is being mounted against him in Los Angeles.
Weinstein denies all of the charges and claims all sexual encounters were consensual.
Weinstein's pattern of behavior wasn't limited to sexual assault. The memo also details how Weinstein threw staplers at women assistants, underpaid his employees, forced his chauffeurs to drive illegally, and in 2015, said to a board member "that he would send someone to his office to cut off his genitals with garden shears."
Weinstein is due for sentencing on March 11.

Like what you see? How about some more R29 goodness, right here?
What Happens Next For Harvey Weinstein's LA Trial
A Breakdown Of Charges Against Harvey Weinstein
Hollywood Voices React To Guilty Weinstein Verdict
DMTBeautySpot
via https://www.DMTBeautySpot.com
Tanya Edwards, Khareem Sudlow