featured
Khareem Sudlow
NYC Public Schools Will Not Close For Coronavirus — But There's A Good Reason Why
March 10, 2020
DMT Beauty
#DMTBeautySpot #beauty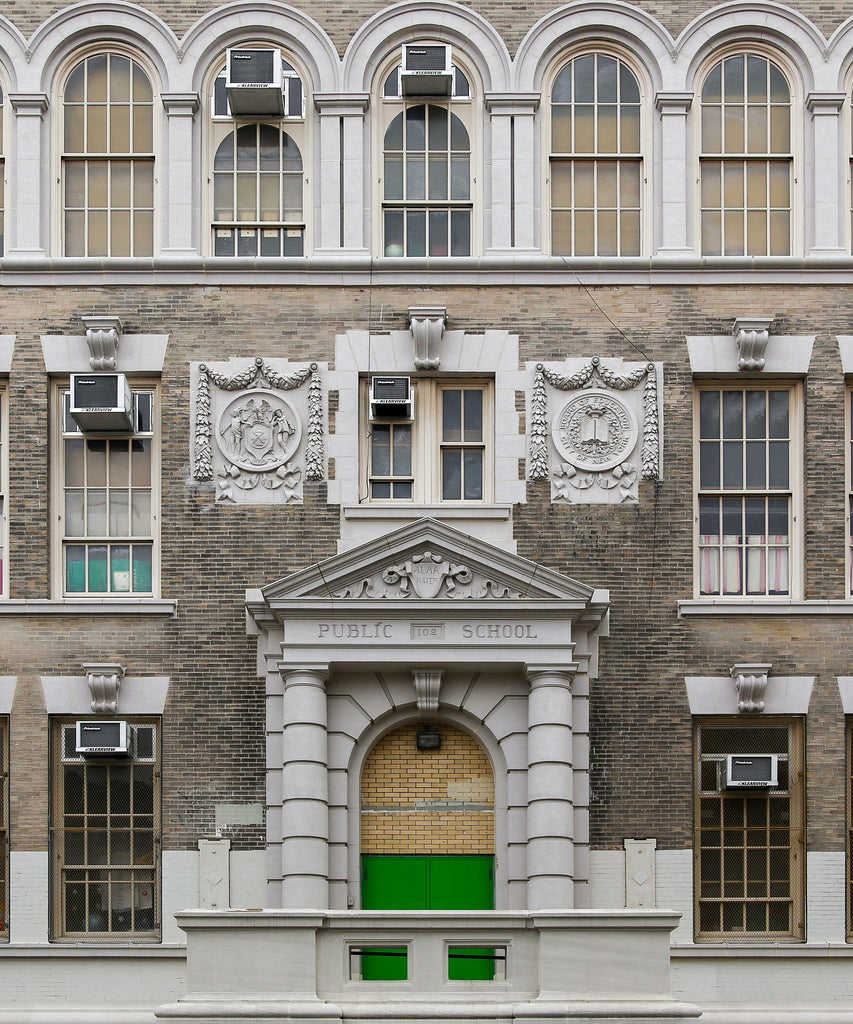 Every day the number of confirmed coronavirus cases multiplies and spreads to a new part of the country. As a hub for travel and one of the most densely populated cities in the United States, New York state is now leading the country in most confirmed cases with a total of 173. On Saturday, New York State governor Andrew Cuomo declared a state of emergency over the outbreak. In the wake of uncertainty, people are taking all manner of precautions to avoid exposure from face masks to social distancing to stocking up on disinfectants. Events are being canceled, companies are asking their employees to work from home, but public schools remain open leaving people to wonder: why, in a state of emergency, are schools still open?
New York City has the largest public school system in the United States. Of its more than 1.1 million students, 750,000 are considered low income including 114,000 who are homeless, reports the New York Times. For these students, going to school may be their only source for regular hot meals, medical services, and other basic needs. These homeless students are disproportionately affected by quarantine measures because it doesn't just keep them from school for a couple weeks — quarantine efforts will keep homeless students from accessing shelter and basic necessities.
If one of these students were to become infected with the virus, their ability to self-quarantine is at a disadvantage. And, if schools close, New York students will suffer the most even if they never come into contact with COVID-19. But, beyond just students who cannot afford to take time off from school, parents of those students in New York may struggle to take time off, with paid sick leave quotas still in flux throughout the state. This would leave children at risk of being both unsupervised and unprotected.
Providing consistent meals and a safe place for children are some of the main factors contributing to why government officials are considering long-term closures a "last resort." Currently, only schools with a confirmed COVID-19 case are closing, and they are only doing so for 24 hours while experts decide if they need to be closed longer. So far, no New York City public school has reached the need of long-term closure. As of right now, 36 of the 173 confirmed cases in New York State are in New York City. Some private schools in the city, public schools in the neighboring suburb of Scarsdale, as well as the school district in New Rochelle, NY, where the majority of the state's cases have been confirmed, are already closing temporarily as a precautionary measure.
Among reported cases worldwide, the coronavirus has disproportionately affected adults when compared to confirmed cases in children. Previous outbreaks of coronavirus strains like SARS and MERS also appeared to skip the young. No children died during the SARS outbreak in 2002 and few children even developed MERS which was responsible for 858 deaths since 2012, reports the Washington Post. However, knowing that the virus appears to not affect children to the same extent does not mean that they cannot be carriers and pass it on to more vulnerable family members thus contributing to the overall spread of the virus.
New York City mayor Bill De Blasio said there were no plans to close any public schools in the city. "To me, it's a high bar for closure," De Blasio told CNN on Monday. "One thing I think makes sense is you have a situation in a school with a temporary closure, a specific targeted closure for limited periods of time. I don't want to see mass closures, I want to see pinpoint response."
The New York Department of Education shared the precautions it is taking to combat the coronavirus on their website including increased deep cleanings of all 1,800 schools, making sure they are all stocked with hygiene and cleaning materials, and informing families that absences will not affect applications for schools the following year for students going from elementary to middle school or middle school to high school.
In an interview with MSNBC on Tuesday morning, De Blasio doubled down on his belief that the New York City public school system at large would not need to close down. "I would advise against these mass closures when we're keeping this situation relatively contained," said De Blasio. "Ask me in a week, ask me in a month – it might change."
Like what you see? How about some more R29 goodness, right here?
How Coronavirus Is Impacting Sex Workers
How U.S. Healthcare Affects Coronavirus Testing
How Coronavirus Will Impact Primary Elections
DMTBeautySpot
via https://www.DMTBeautySpot.com
Sarah Midkiff, Khareem Sudlow