#DMTBeautySpot #beauty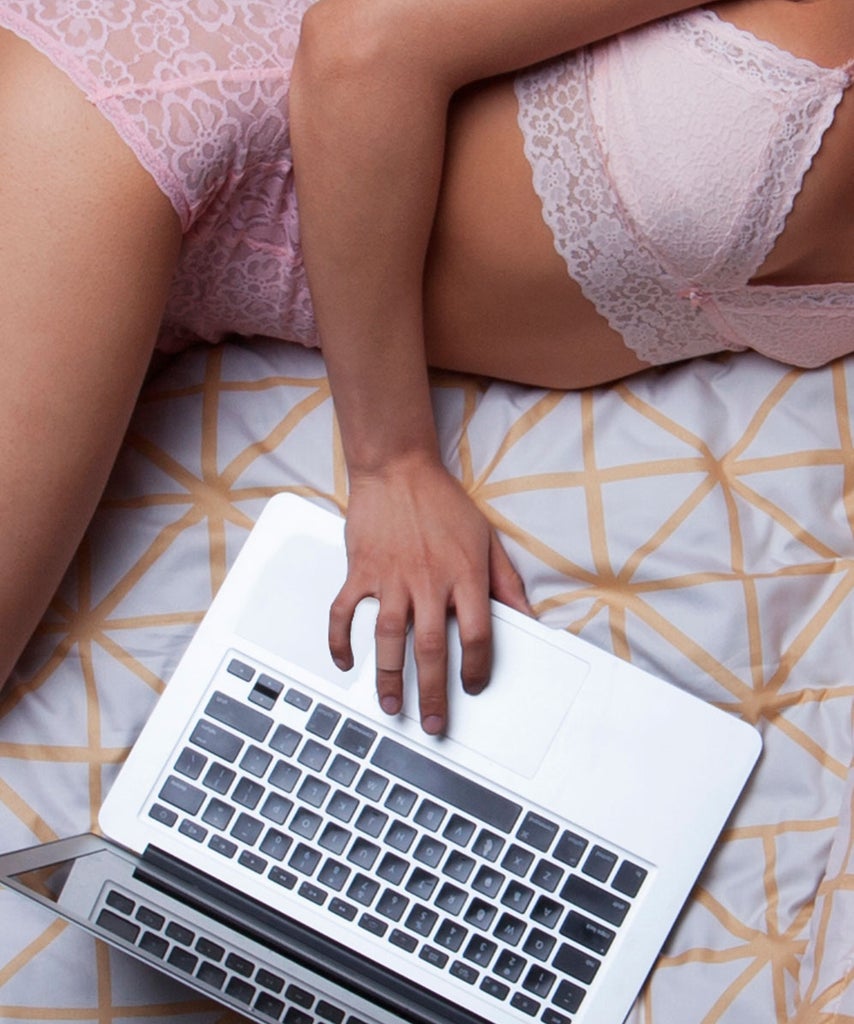 In the age of coronavirus, many of us are glued to our TVs, phones, and laptops. We're eating up the news — that's a given. We're streaming workouts. We're Zooming friends and coworkers. And we may not be talking about it as much, but we're also using our screens to watch porn, order vibrators, and connect with cam-models.
It makes sense that the virtual sex industry would be booming as many of us are participating in social distancing. "More people are using technology-mediated ways to have sex than before because that's all that is available to them right now," says Myisha Battle, certified sex and dating coach. "We see spikes in pornography use during periods of unemployment, which is something that so many of us are living through right now."
Plus, research shows that sex is a stress reliever. "I would say that people think they're looking for sex, but what many of them are looking for is to manage their anxiety by finding a connection," Nan Wise, PhD, a sex therapist, relationship specialist, and cognitive neuroscientist. "We often conflate our sexual needs with our need for closeness."
Here, a deep dive into how the pandemic is affecting different aspects of the virtual sex industry.
The porn industry
Pornography sites have seen an increase in traffic since people began self-isolating. Pornhub says its total traffic was up 13.7% on March 20th (that's compared to an average period in February). Of course, the fact that Pornhub decide to offer free premium service to all of Italy in mid-March after the country enacted its nationwide quarantine might have played a part in that spike. Shortly after the site announced that deal, the country's traffic climbed by 57 percent. More recently, they announced they were making their Premium service — normally $9.99 a month — free worldwide for the next month to encourage folks to stay home. That prompted a massive traffic increase of 18.5% on March 24th
What's more, PornHub is donating 50,000 surgical masks to health care workers and emergency officials such as paramedics and fire inspectors in New York City, which is currently in the midst of a major COVID-19 outbreak.
They're not the only site slashing prices right now. "Pretty much every paid pornography site and online sex toy retailer is offering some deal on their products and content, so I encourage taking advantage of that," Battle says. "I also love the Dipsea app for people who want to escape into audio sexual content during masturbation."
For those who like their sexual fantasies to be grounded in reality, you'll be glad to know that people are also making and watching coronavirus-themed porn. As one filmmaker and star previously told Refinery29. "I think people are drawn to this because it's one of those fears that you can't come to terms with."
Phone sex and cam models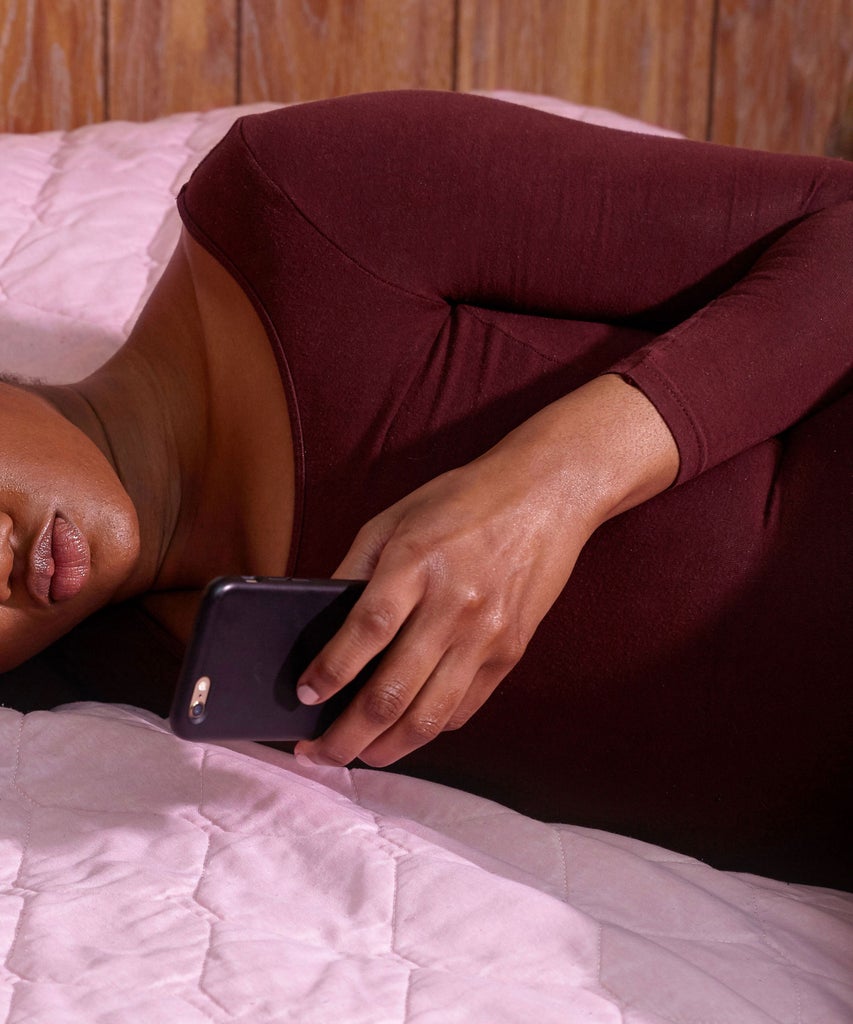 Jenny Ainslie-Turner, a phone sex expert and operator who's been in the sex industry for 20 years, says coronavirus may actually be adversely impacting her work. Many industries are experiencing, or expecting to experience, layoffs. As a result, people are tightening their belts — in part, by avoiding spending money on sex.
At the same time, "more girls are turning to phone chat to earn money," explains Ainslie-Turner, who lives and works in the UK. "The company I now work for had 22 new girls start last week and 14 the week before," she says. "When I log on to our website, there's as many as 21 girls waiting for a call but only six girls chatting with callers." Demand is down, but supply is up — and that can be a problem.
Similarly, IsMyGirl, a subscription-based adult social platform, says their new model sign ups are increasing more than 200% worldwide on average. The company's founder Evan Seinfeld tells Refinery29 that means revenue is up, too.
Still, everyone being cooped up at home poses other challenges for the industry. "The difficulties are children being home, and, of course, wives," Ainslie-Turner says. "So, obviously, no chance to make the call… Cheekily, I'm hoping to sell more erotic audio downloads. I refer to them as iWanks."
Although the industry is hitting some snags, The New York Post reports that some cam models are still thriving. Joslyn Jane, who does solo videos for the site OnlyFans, says she's been bringing in $1,700 a week in sales and tips, up from her typical average of $1,050.
Online sex toy shops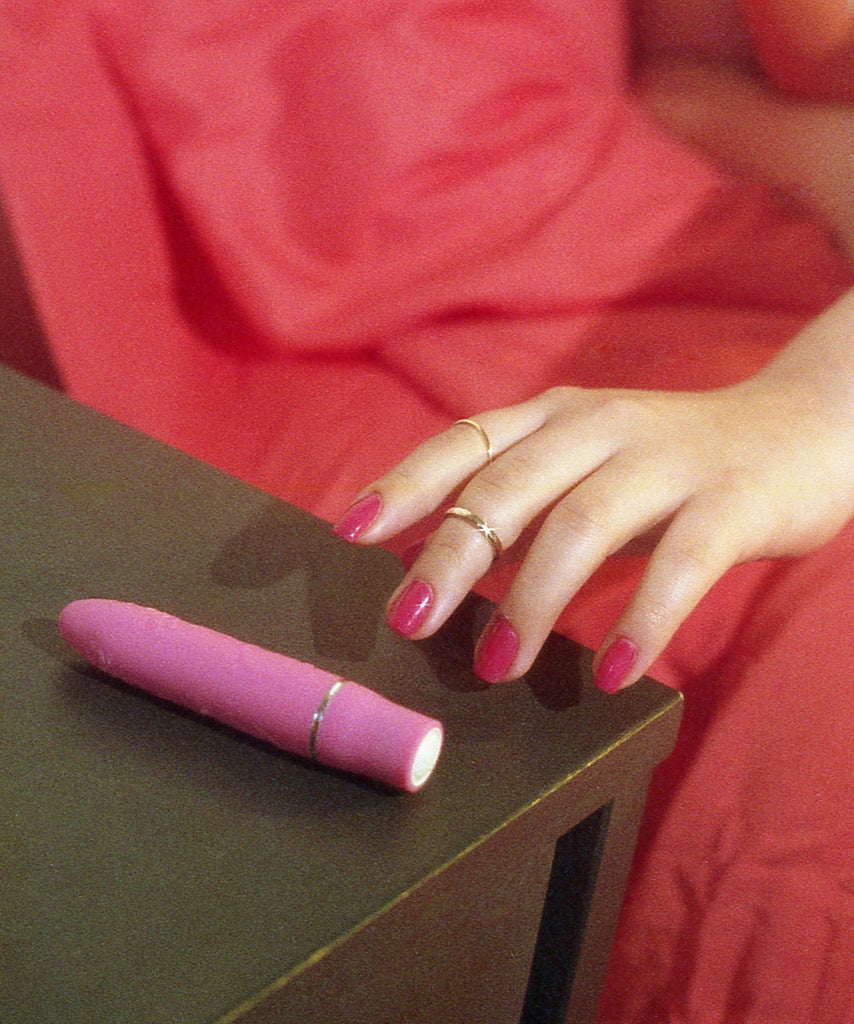 Right now, officials are advising against co-mingling, and instead are suggesting people masturbate. Really. The New York City Department of Health even put out a memo on Saturday that read, in part: "You are your safest sex partner."
Sex toy companies want you to heed that advice, and, as Refinery29 previously reported, they're offering some serious deals. That includes a 40% discount on a highly sought after remote control vibrator. Wise says you can use tools like these to connect with your partner, even if you're not quarantining together. "Wow Tech makes a device called We-Connect that is billed as 'don't let distance get in the way of your passion,'" she says. With these LDR-friendly toys, your boo can use a smartphone app or BlueTooth to control speed and vibrations for you, without even being in the room.
Sexting and FaceTime hookups
If sex toys, porn, and cybersex aren't your thing, there are still ways to spice up your social distancing — even if you're not physically with your lover. As Wise puts it, "You can still do face to face even if you can't do flesh to flesh." She suggests using platforms such as FaceTime, WhatsApp, or even Zoom to, ahem, connect with partners.
"Some apps are more secure than others," Battle cautions. "WhatsApp, for instance, offers encrypted messaging. If you want to explore exchanging sexy pics, video sex, or sexting you can make an agreement to clear out any saved data after each session or after a specific period of time."
If you want to try video sex but are a little shy, Dr. Jess O'Reilly, PhD, Astroglide's resident sexologist, suggests starting with the lights off. "They don't need to see every curve and contour to get the picture," O'Reilly says. "Touch yourself in the dark so they have to watch intently to decipher your body."
Wise's best tip is to focus on intimacy. "I would encourage people to think about connecting deeply about what they are thinking, feeling, and what's happening in light of the big changes we are experiencing," she says. "They could see this as an opportunity to experience sex as more than genital friction or orgasmic relief, but as a way to have a real connection."
Like what you see? How about some more R29 goodness, right here?
Sex Toy Sales To Shop If You're Self-Quarantined
These Are The Best Sex Toys For Lesbians
An Interview With The Author Of Lost Girls
DMTBeautySpot
via https://www.DMTBeautySpot.com
Molly Longman, Khareem Sudlow