#DMTBeautySpot #beauty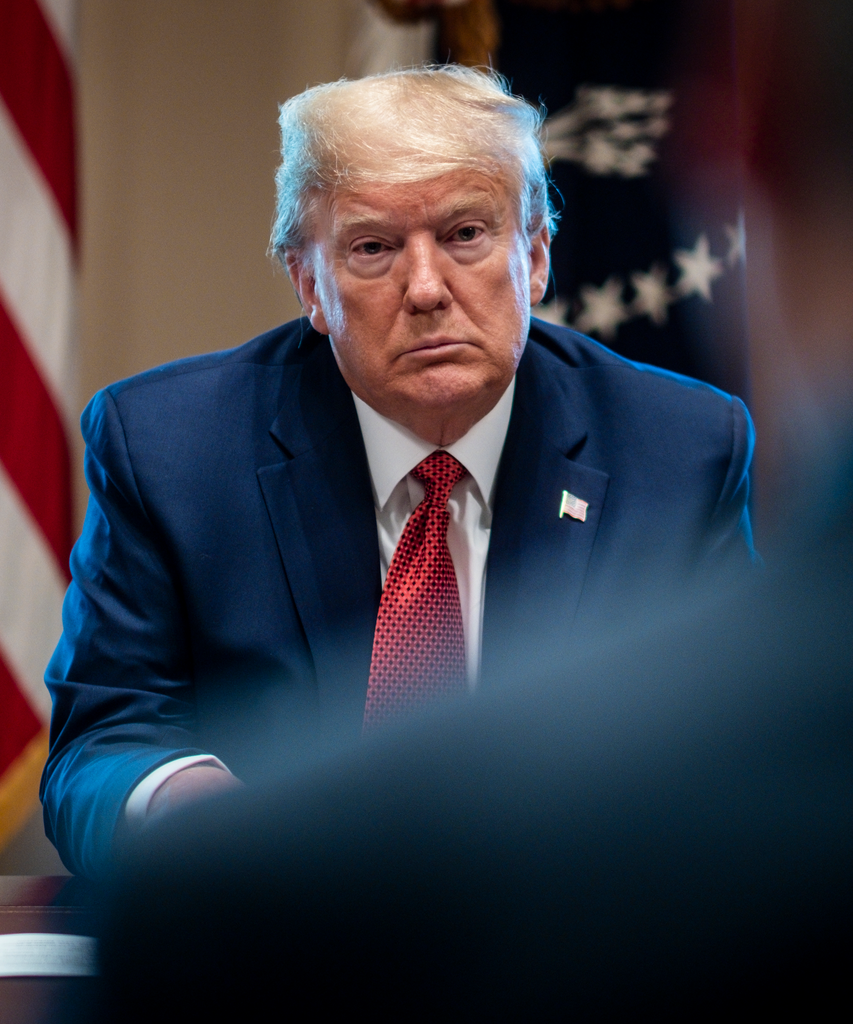 During a press conference convened to address the ongoing coronavirus pandemic on Sunday, President Donald Trump seemed to imply that the dire shortage of personal protective equipment (PPE) currently facing medical professionals in New York's beleaguered hospitals has been caused by the doctors themselves hoarding supplies.
"Something is going on, and you ought to look into it as reporters. Where are the masks going?" Trump asked journalists during the briefing. "Are they going out the back door? How do you go from 10,000 to 300,000? I just don't see, from a practical standpoint, how that's possible…"
As of March 30, more than 150,000 Americans have been diagnosed with COVID-19 — the sometimes-deadly respiratory disease caused by the novel coronavirus. New York has become what experts have labeled an "epicenter" of the pandemic, beset by over 66,000 confirmed cases and 1,200 deaths as a result of the virus thus far. The exponential rate of new infections has overwhelmed New York City's health system and created a shortage of critical health supplies like masks and ventilators, with New York Governor Andrew Cuomo recently announcing that the worst of the crisis has yet to come.
But in spite of the dire prognoses and obvious strain the virus has put on hospitals' supply caches, Trump continued to question whether or not there was foul play involved in the masks' disappearances. "That statement was made that they've been delivering for years, 10 to 20,000 masks," he continued. "Okay, it's a New York hospital. Very — it's packed all the time. How do you go from 10 to 20, to 300,000? 10 to 20,000 masks to 300,000?"
"I don't think it's hoarding … I think maybe it's worse than hoarding," he clarified. In recent weeks, the shortage has mobilized an army of amateur tailors dedicated to hand-sewing the masks, gloves and gowns that first responders so desperately need in order to keep themselves safe from the virus. And as the president attempts to foist the blame on hospitals for their own dearth of supplies amid a worsening pandemic, professionals now believe that the White House is to blame for the conditions that allowed such a shortage of equipment in the first place.
In a joint letter released on March 21, the American Medical Association, the American Hospital Association, and the American Nurses Association called upon the president to utilize the Defense Production Act to "increase the domestic production of medical supplies and equipment" for hospitals. And at the outset of the crisis, many health experts also pointed to the administration's inability to make COVID-19 test kits widely available, as well as the decision to fire the leadership of National Security Council's pandemic response team in the spring of 2018, as major failings.
Even Dr. Anthony Fauci, the usually measured director of the National Institute of Allergy and Infectious Diseases, has previously admitted that the Trump administration was unprepared to meet the moment in terms of its coronavirus response.
"The system is not really geared to what we need right now," Fauci said during a House hearing about coronavirus test kits on March 12. "That is a failing. Let's admit it."
Like what you see? How about some more R29 goodness, right here?
The Shortage of Hand Sanitizer & Masks Will End
What It Means To Wear A Face Mask In America
Do Face Masks Really Protect You From Coronavirus?
DMTBeautySpot
via https://www.DMTBeautySpot.com
Brianna Provenzano, Khareem Sudlow