Erin Corbett
featured
A Potential Coronavirus Vaccine Might Have Been Discovered Already
April 03, 2020
DMT Beauty
#DMTBeautySpot #beauty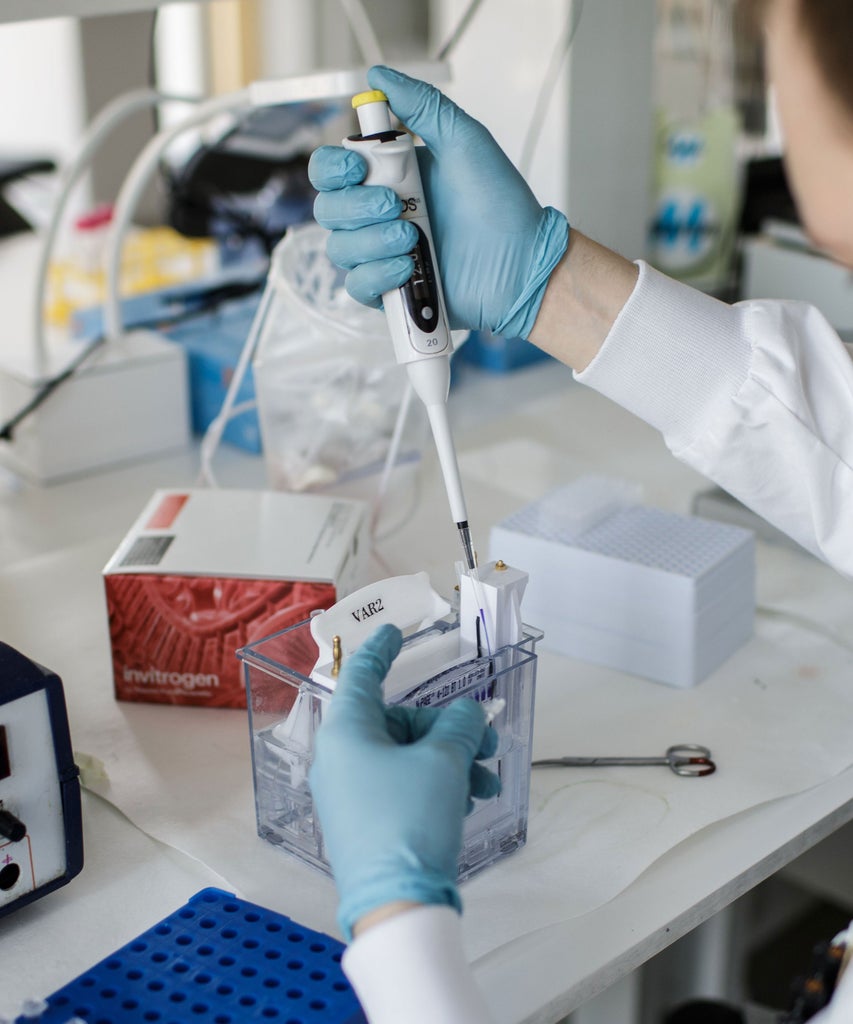 As the number of coronavirus cases remains on the rise, researchers at the University of Pittsburgh School of Medicine and UPMC are working on a possible vaccine for SARS-CoV-2, the virus that causes COVID-19. Scientists announced news of the potential vaccine, which has now been tested successfully on mice, on Thursday.
According to a press release from UPMC and the university, "When tested in mice, the vaccine, delivered through a fingertip-sized patch, produces antibodies specific to SARS-CoV-2 at quantities thought to be sufficient for neutralizing the virus."
In a paper announcing the vaccine in the journal EBioMedicine, co-author Andrea Gambotto, an associate professor of surgery at the university said the researchers hope to "get this into patients as soon as possible."
Through their previous work on SARS-CoV in 2003 and MERS-CoV in 2014, researchers and scientists in that lab have learned that a spike protein is of particular importance to building immunity against the virus. Thanks to that research, Gambotto said, "We knew exactly where to fight this new virus."
The announcement comes as we enter the fourth month of the pandemic, with one-third of the global population now on lockdown trying to fight the spread of the virus through social distancing. While that strategy is working to flatten the curve in places that adopted the practice early on, the full effects of the virus are yet to be seen in places that waited to enforce stay-at-home orders. The novel coronavirus has now infected more than one million people globally and killed more than 54,000 people. The U.S. alone has reported more than 245,500 of those cases, with hotbeds for the virus in New Orleans, Chicago, New York, Seattle, and Detroit.
Still, even as we take the necessary social precautions to slow the spread of coronavirus, only a vaccine can help people build immunity to it and prevent people from getting sick. There are currently at least 35 companies and academic institutions working to do so, four of which have developed vaccines that are in the animal-testing stages, The Guardian reports.
Last month, researchers at the University of Pittsburgh estimated it could take at least a year to 18 months to develop a vaccine and get through the trial period. According to Louis Falo, a professor and chairman of the Department of Dermatology at the University of Pittsburgh who co-authored the paper in EBioMedicine, they would like to start clinical trials in about a month, "give or take. Maybe two months. We just started the process."
Like what you see? How about some more R29 goodness, right here?
I Tested The New Coronavirus Vaccine
The C3 Test Can Diagnose People Without Symptoms
CDC To Change Their Face Mask Recommendations
DMTBeautySpot
via https://www.DMTBeautySpot.com
Erin Corbett, Khareem Sudlow