#DMTBeautySpot #beauty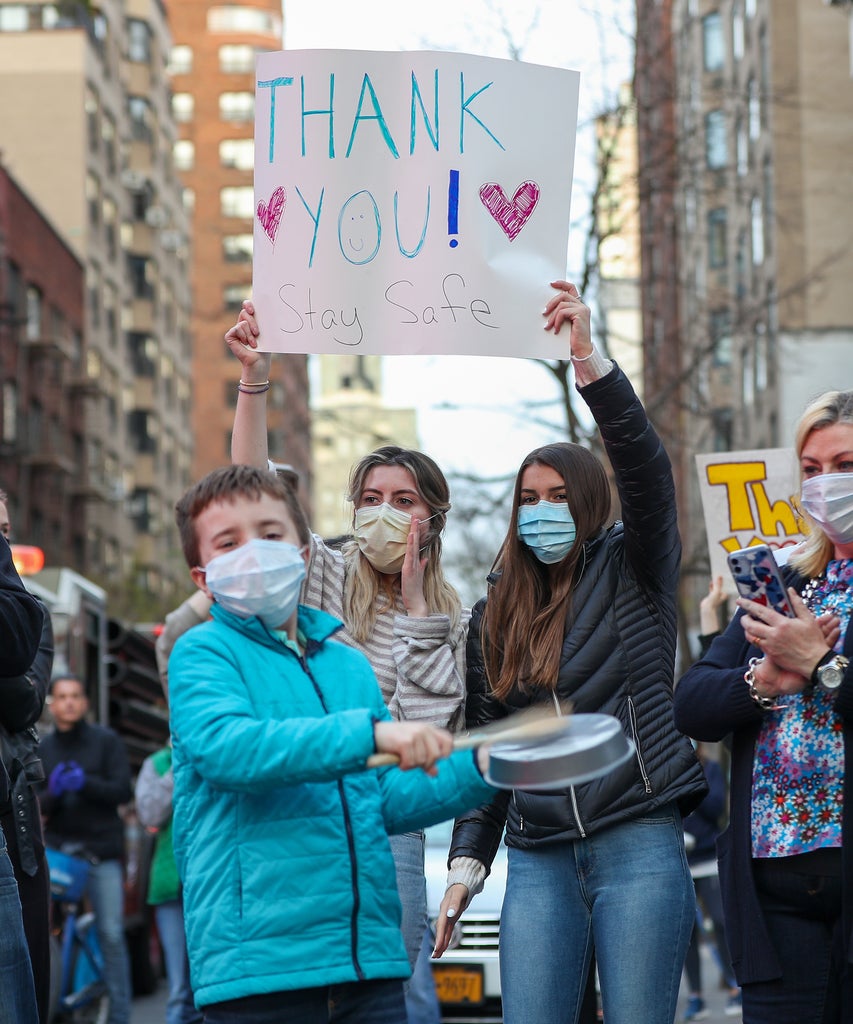 Although there is some evidence of the curve flattening, New York City is still the epicenter of the coronavirus pandemic. More than 10,000 people have been killed by the coronavirus in New York, with 671 deaths reported Monday, hospitals are critically overburdened, and unemployment is at an all-time high with gig workers particularly affected.
Meanwhile, many people are wondering how to help other than social distancing and staying home. Ahead, we've listed New York-based organizations where you can help those who have been most affected by this virus, including healthcare workers, other essential workers, and incarcerated people.
Donate to New York nonprofits
Help with food resources by donating to City Harvest or Citymeals on Wheels. Invisible Hands provides food delivery to the most at risk. The Fund for Public Health NYC helps people who may not be able to access mental health resources. Public Health Solutions helps New Yorkers apply for food stamps and health insurance. Habitat for Humanity Emergency Housing Response Fund helps New Yorkers with urgent housing needs. Check out this list for statewide resources.
Volunteer remotely
There are plenty of volunteer opportunities available including virtual ones. You can help sort food and distribute it to the community, drive people to medical appointments, and more. Check out Volunteer New York! and New York Cares.
Donate antibodies (if you've recovered from coronavirus)
If you've recently recovered from COVID-19, your blood could contain antibodies that fight the virus and you could help save a life. Visit Mount Sinai for more information.
Donate masks, gloves, and other PPE
Healthcare workers are facing dire shortages of PPE (personal protective equipment) such as masks, gloves, and more. If you have any to donate, visit PPE 2 NYC, Afya Foundation, or Mask Match.
Help out hospital staff
You can donate meals through Frontline Foods, or directly to Elmhurst Hospital Staff. Donate Your AirBnB Rental to a first responder (but please sanitize it first!). NYC Health + Hospitals Covid-19 Relief Effort will help you donate to support doctors and nurses in New York City's public healthcare system.
Help domestic workers and gig workers
Domestic workers and gig workers are particularly vulnerable right now, both economically and health-wise. To help domestic workers, visit the Domestic Workers Alliance Coronavirus Care Fund. There is a GoFundMe set up for sex workers. There also a couple of options to help street vendors hit by this crisis. Airtable.com has put together a list of NYC small businesses where you can donate directly to help the staff.
Help undocumented immigrants
Despite paying taxes and contributing to our communities, undocumented immigrants will not receive any benefits from the coronavirus stimulus package. To help, you can support Make the Road New York's Covid-19 Emergency Response Fund or donate to the New York Immigration Coalition. To share your stimulus check, you can also pledge to #ShareMyCheck with undocumented families at Make a Pledge.
Help incarcerated people
Incarcerated people are particularly vulnerable to contracting the virus. Visit Covid Bail Out NYC / Emergency Release Fund.
General information on volunteering, donating, and more
For more information, visit Help Now NYC. Join a Mutual Aid Society at Mutual Aid NYC or Mutual Aid Hub.
Like what you see? How about some more R29 goodness, right here?
How To Help Others In The Age Of Coronavirus
Inside New York's Coronavirus Epicenter
What It's Like To Be A Teacher Right Now
DMTBeautySpot
via https://www.DMTBeautySpot.com
Natalie Gontcharova, Khareem Sudlow