featured
Khareem Sudlow
Who Is Justin Amash? The Libertarian Who Is Making A Play For The Presidency
April 29, 2020
DMT Beauty
#DMTBeautySpot #beauty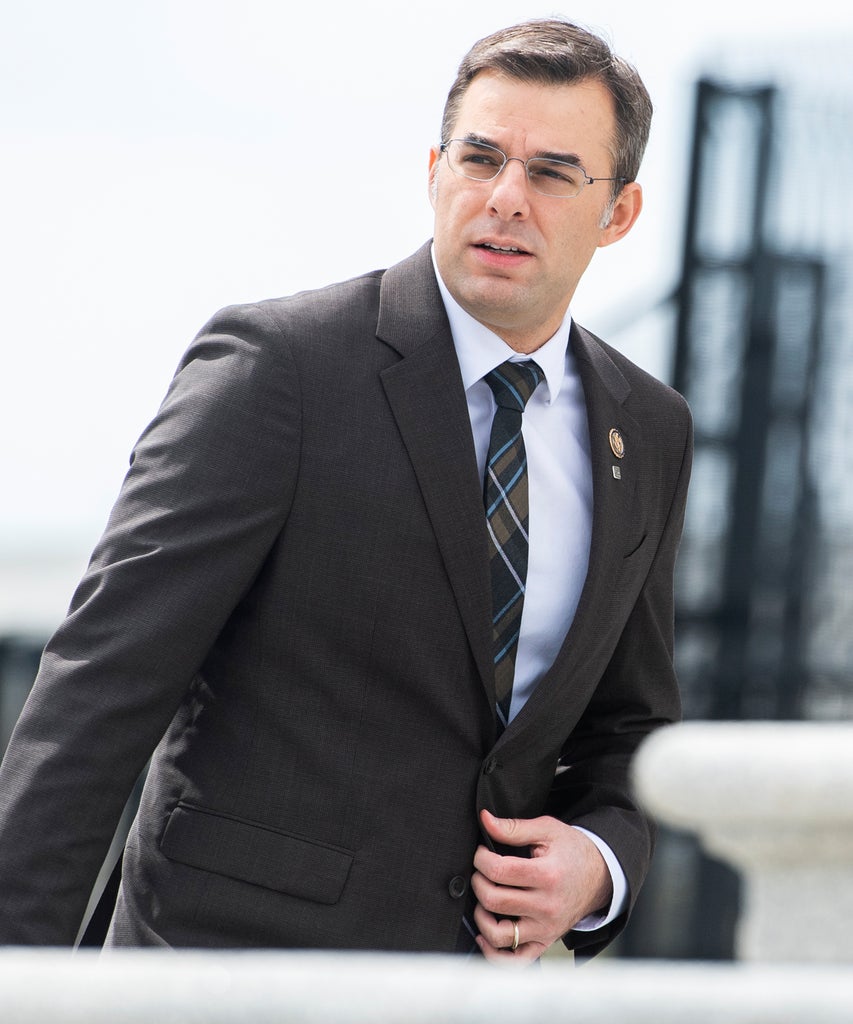 Former Republican congressman Justin Amash announced Tuesday night that he is launching an exploratory committee for a presidential bid in which he would campaign as a Libertarian. "Americans are ready for practical approaches based in humility and trust of the people," Amash said in a statement. "We're ready for a presidency that will restore respect for our Constitution and bring people together. I'm excited and honored to be taking these first steps toward serving Americans of every background as president."
If he decides to run, Amash will have to win the Libertarian Party's nomination at the convention currently set for the end of May in Austin, TX. While the convention may be postponed due to the pandemic, people are already eager to know who Justin Amash is, and why he's running as a Libertarian, alongside other Libertarian candidates, like Vermin Supreme.
Before getting into politics, Amash worked as a lawyer for his family's business, reports CNN. His mother immigrated from Syria and his father is a Palestinian refugee. In 2010, Amash was elected as a so-called Tea Party Republican to represent Michigan's 3rd congressional district, winning the primary over four other candidates, during the 2010 Tea Party wave, when the conservative-populist movement was at its peak.
During his time as a representative, Amash has differed from his House Republican colleagues on many occasions by sticking with libertarian ideals and opposing excessive federal surveillance powers and American intervention abroad. In 2015, he was a founding member of the Tea Party-oriented House Freedom Caucus, which includes some of the most conservative House Republicans, and whose stated goal was to take power away from entrenched leadership. However, Amash left the HFC when he left the Republican party on July 4, 2019, in the wake of Special Counsel Robert Mueller's report on Russian interference in the 2016 election. He was the only non-Democrat in the House to vote to impeach President Trump.
"The Republican Party, I believed, stood for limited government, economic freedom and individual liberty — principles that had made the American Dream possible for my family," he wrote about his decision to leave the party, in an op-ed published by the Washington Post. "In recent years, though, I've become disenchanted with party politics and frightened by what I see from it. The two-party system has evolved into an existential threat to American principles and institutions."
Immediately after leaving the Republican party, Amash registered as an Independent, but changed his affiliation to Libertarian this year. The Libertarian party theoretically stands for freedom: both the freedom to do what you want as an individual, and the freedom from government intervention. But, in practice, Libertarian politicians only tend to support an individual's freedom to own guns and pray in school and not pay taxes, whereas they often support the government's freedom to do things like legislate a woman's right to choose, deny everyone the right to be married, and create a surveillance state. If you're thinking that doesn't make much sense, well, welcome to libertarianism.
For Amash, his voting record includes publicly advocating for the repeal of the Defense Against Marriage Act — specifically because he doesn't believe the government should be involved in anyone's marriage. He also voted for decreased military spending, a repeal of the Affordable Care Act, and for the federal de-funding of Planned Parenthood. All to say, even though he was a Republican for most of his time in Congress, Amash's voting record skews very Libertarian.
Third-party candidates haven't had much success in American presidential elections, except in their ability to spoil the electoral chances of the Republican or Democratic candidate most similar to them. In Amash's case, that means Donald Trump. And it's no secret that Amash's candidacy is an effort to oust Trump, though whether he will hinder Trump's ability to be reelected remains unclear.
Like what you see? How about some more R29 goodness, right here?
Why Did Obama Wait So Long To Endorse Joe Biden?
Bernie Sanders Protests NY's Cancelled Primary
New Wisconsin COVID-19 Cases Traced Back To Voters
DMTBeautySpot
via https://www.DMTBeautySpot.com
Sarah Midkiff, Khareem Sudlow