#DMTBeautySpot #beauty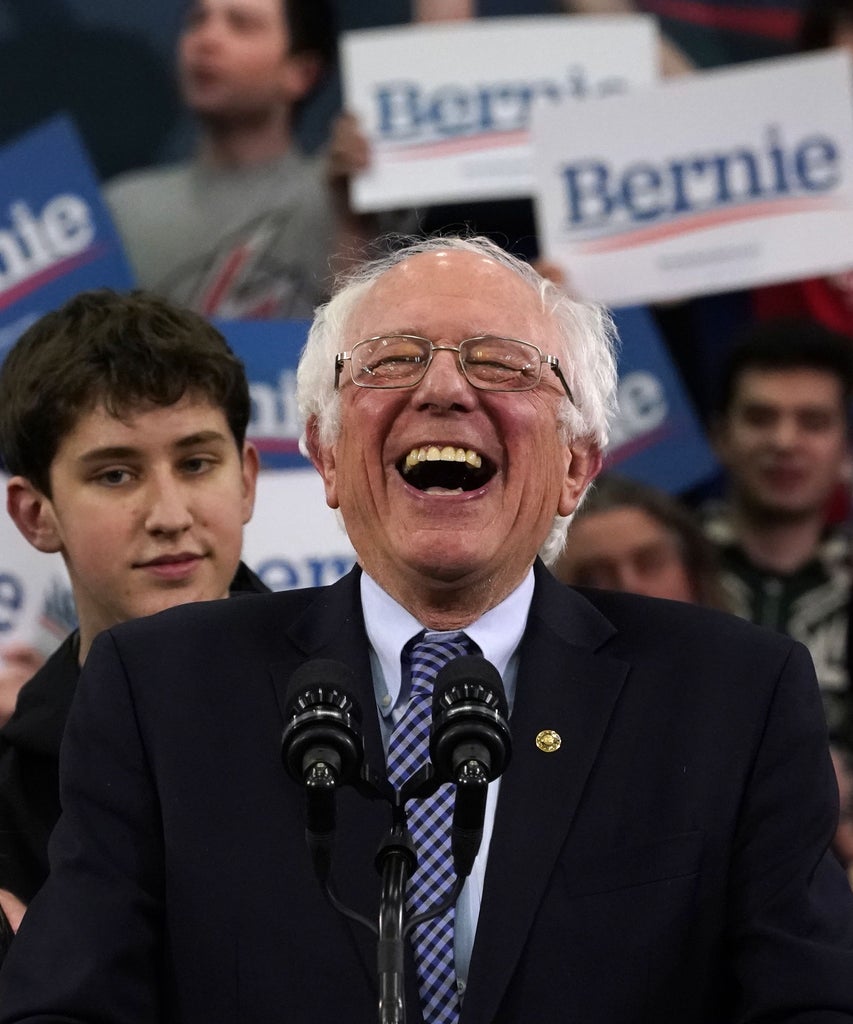 A federal judge ruled on Tuesday that New York must reinstate their presidential primary, which had previously been cancelled due to the coronavirus pandemic. As a result, Sen. Bernie Sanders — along with other candidates — will be back on the ticket for primary voters.
All this is thanks to a class action lawsuit filed by former Democratic presidential candidate — and entrepreneur — Andrew Yang. Yang's lawsuit argued that cancelling the election violated candidates' Fourteenth Amendment equal protection rights under state election law.
Ten Democratic presidents will appear on the primary ballot in New York, including Yang, Sanders, and presumed-nominee Joe Biden. Prior to this motion to reinstate the primary, the Sanders campaign had called the cancellation of voting "an outrage" and "a blow to American democracy." While Sanders suspended his campaign in early April, he planned to remain on the primary ballot, which he hoped would allow him to continue gathering delegates so he can "exert significant influence over the party platform" at the Democratic National Convention.
U.S. District Judge Analisa Torres said on Tuesday that cancelling the primary deprived both delegates and voters of their constitutional right to influence the party platform. "The removal of presidential contenders from the primary ballot not only deprived those candidates of the chance to garner votes for the Democratic Party's nomination, but also deprived their pledged delegates of the opportunity to run for a position where they could influence the party platform," Judge Torres wrote in her ruling.
Judge Torres also argued that absentee ballots made voting during the pandemic significantly safer, and noted that down-ballot primary races are still happening in 42 of New York's 62 counties, meaning that many New Yorkers will still have to vote on June 23 even if the presidential primary is canceled.
Counsel for Sanders' delegates told Law360 that the decision is an "extraordinary victory for the democratic process here in New York."
"The Democratic Presidential Primary for millions of New Yorkers has historically been an opportunity to express a wide range of views of the critical political issues of the day, not just a 'beauty contest' among presidential candidates," they said, referring to a comment from New York Board of Elections Commissioners Andrew Spano who was a defendant in the case.
Yang also showed excitement over the reinstatement of the primary and the allowance to let candidates back on the ballot. "I'm glad that a federal judge agreed that depriving millions of New Yorkers of the right to vote was wrong," Yang shared in a statement posted to Twitter. "I hope that the New York Board of Elections takes from this ruling a newfound appreciation of their role in safeguarding our democracy."
Like what you see? How about some more R29 goodness, right here?
Bernie Sanders Protests NY's Cancelled Primary
What We Lose When We Lose Bernie Sanders
How Biden Can Win Over Bernie's Young Supporters
DMTBeautySpot
via https://www.DMTBeautySpot.com
Britni de la Cretaz, Khareem Sudlow