#DMTBeautySpot #beauty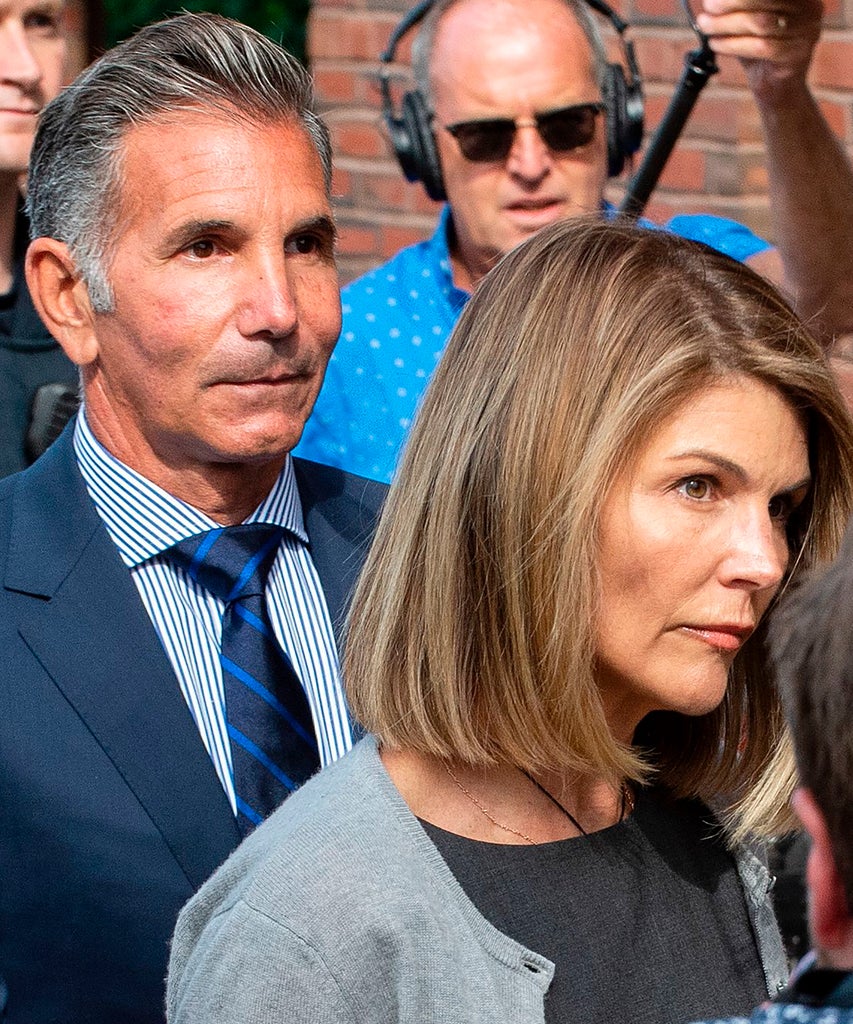 Actress Lori Loughlin and her husband, fashion designer Mossimo Giannulli, have agreed to plead guilty to charges related to their role in the college admission scandal known as "Operation Varsity Blues." Both parties agreed to serve jail time as part of their plea deals. The couple was accused of paying $500,000 in bribes to get their daughters, Olivia Jade and Isabella Rose, into the University of Southern California by passing them off as elite crew athletes. After months of preparing for trial and denying their involvement, the couple has reportedly carved out a plea agreement to these conspiracy charges.
"Under the plea agreements filed today, these defendants will serve prison terms reflecting their respective roles in a conspiracy to corrupt the college admissions process and which are consistent with prior sentences in this case," U.S. Attorney Andrew Lelling said in a statement to NBC News.
Loughlin's agreement involves pleading guilty to one count of conspiracy to commit wire and mail fraud, and comes with two months in prison, a $150,000 fine, two years of supervised release, and a requirement to complete 100 hours of community service.
Giannulli is expected to plead guilty to one count of conspiracy to commit wire and mail fraud and honest services wire and mail fraud, for which he will serve five months in prison, a $250,000 fine, two years of supervised release, and 250 hours of community service.
The couple was facing a maximum of 40 years in prison and over $1 million in fines for charges of conspiracy fraud, conspiracy to commit money laundering, and conspiracy to commit bribery. Their defense was reportedly that the pair believed the money provided to USC was going to be considered a legitimate charitable donation.
Given the way Operation Varsity Blues unfolded for others involved, a plea deal was the best option to avoid a hefty jail sentence. The scheme involved the offspring of over a dozen rich and famous people, including Gregory Abbott, Marcia Abbott, Jane Buckingham, Gordon Caplan, Robert Flaxman, Agustin Huneeus Jr., Marjorie Klapper, Peter Jan Sartorio, Stephen Semprevivo, and Devin Sloane. Last year, Desperate Housewives actress Felicity Huffman pled guilty to paying $15,000 to have her daughter's SAT scores improved and served 11 days in jail. Hot Pockets Heiress Michelle Janavs received a sentence of five months in prison earlier this year.
Loughlin and Giannulli are the 23rd and 24th parents to plead guilty in the case."We will continue to pursue accountability for undermining the integrity of college admissions," U.S. Attorney Andrew Lelling told NBC News.
Like what you see? How about some more R29 goodness, right here?
The Feds Are Off The Hook In The College Scam Case
Lori Loughlin May Get Break In College Scam Trial
Lori Loughlin Seeks Dismissal Of Bribery Case
DMTBeautySpot
via https://www.DMTBeautySpot.com
Britni de la Cretaz, Khareem Sudlow