Britni de la Cretaz
featured
Police Shot Breonna Taylor In Her Own Home In March. Why Are We Just Hearing Her Story Now?
May 13, 2020
DMT Beauty
#DMTBeautySpot #beauty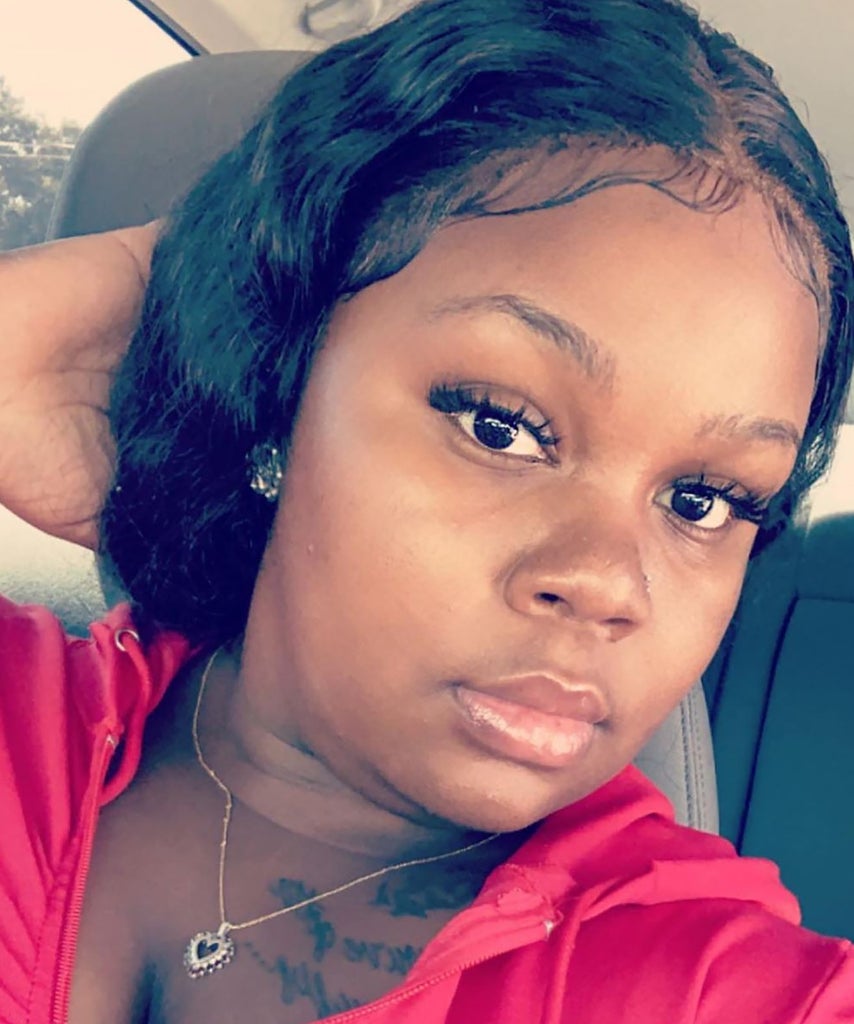 On March 13, 26-year-old Breonna Taylor was shot and killed in her home by Louisville police officers. According to a lawsuit filed by her family, Taylor, an EMT who hoped to become a nurse, was shot at least eight times when the police executed a botched "no-knock" search warrant at Taylor's home, allowing them to enter without identifying themselves. But the warrant, which did not include Taylor's name, had been issued for a home nearly 10 miles away from her apartment complex and was for two men who were already in custody, The Washington Post reported.
The lawsuit says that when police tried to enter her home in the middle of the night without announcing themselves. Taylor's boyfriend, Kenneth Walker, reportedly fired a gun thinking his home was being broken into, wounding an officer. In response, police allegedly fired more than 20 rounds into the apartment. During the police firing, Taylor, who wasn't armed, was shot and killed by the police.
Walker, a licensed gun owner, was arrested and is facing charges of first-degree assault and attempted murder of a police officer, according to the Post. None of the officers involved have been charged in connection with the shooting at this time. The question now remains: why is yet another shooting only gaining attention two months after it happened? And why were none of the officers held accountable for a bungled operation?
Taylor's death is among a recent wave of such stories that have been slow to gain national attention, like the shooting death of Ahmaud Arbery who was killed in February. The week Arbery's death made headlines, Sean Reed was killed by a police officer after a high speed chase. At least part of the lack of coverage can be attributed to the relentless news cycle of the coronavirus pandemic — a pandemic that Taylor, in her capacity as an EMT, was fighting on the frontlines when she was killed. But the lack of immediate interest in these stories can also be attributed to what is known as the "Missing White Woman Syndrome" in which the media creates a hierarchy bases on race, gender, and class when determining what stories will be covered.
And in Taylor's case, race and gender bias likely both play a role in the near-erasure of her story. "They're killing our sisters just like they're killing our brothers, but for whatever reason, we have not given our sisters the same attention," Attorney Ben Crump told the Washington Post. "Breonna's name should be known by everybody in America who said those other names, because she was in her own home, doing absolutely nothing wrong."
The hashtag #SayHerName was started as a way to bring attention to state violence against Black women for exactly this reason and was used prominently in the case of Sandra Bland, a Black woman who died in police custody after a routine traffic stop. In 2016, Professor Kimberlé Crenshaw and lawyer Andrea Ritchie released a report examining 70 cases of Black women who had been killed at the hands of police over the previous three years. A 2018 study found that 60 percent of Black women who are killed by police were unarmed.
Michelle S. Jacobs, a professor of law at the University of Florida addresses this disconnect in her paper The Violent State: Black Women's Invisible Struggle Against Police Violence, writing "It is hard to educate the public about violence against Black women because it so rarely makes the news. There is a long-standing problem with media coverage, or the lack thereof, of crimes committed against Black women." The case of Atatiana Jefferson, for instance, who was shot and killed in her own Texas home by a police officer after a neighbor reported that Jefferson's front door was ajar, has received far less press coverage than the similarly unjustifiable shooting death of Texas resident Botham Jean.
Now, as Taylor's case gains traction in the media, her family wants answers and accountability for what happened to her. Their lawsuit accuses the officers of wrongful death, excessive force, and gross negligence. "I want justice for her. I want them to say her name," Tamika Palmer, Taylor's mother, told the Post. "There's no reason Breonna should be dead at all."
Like what you see? How about some more R29 goodness, right here?
The Man Behind The Ahmaud Arbery Video Speaks Out
Why Recent Black Deaths Are Being Called Lynchings
Black Women Are Fighting Cash Bail During COVID-19
DMTBeautySpot
via https://www.DMTBeautySpot.com
Britni de la Cretaz, Khareem Sudlow