#DMTBeautySpot #beauty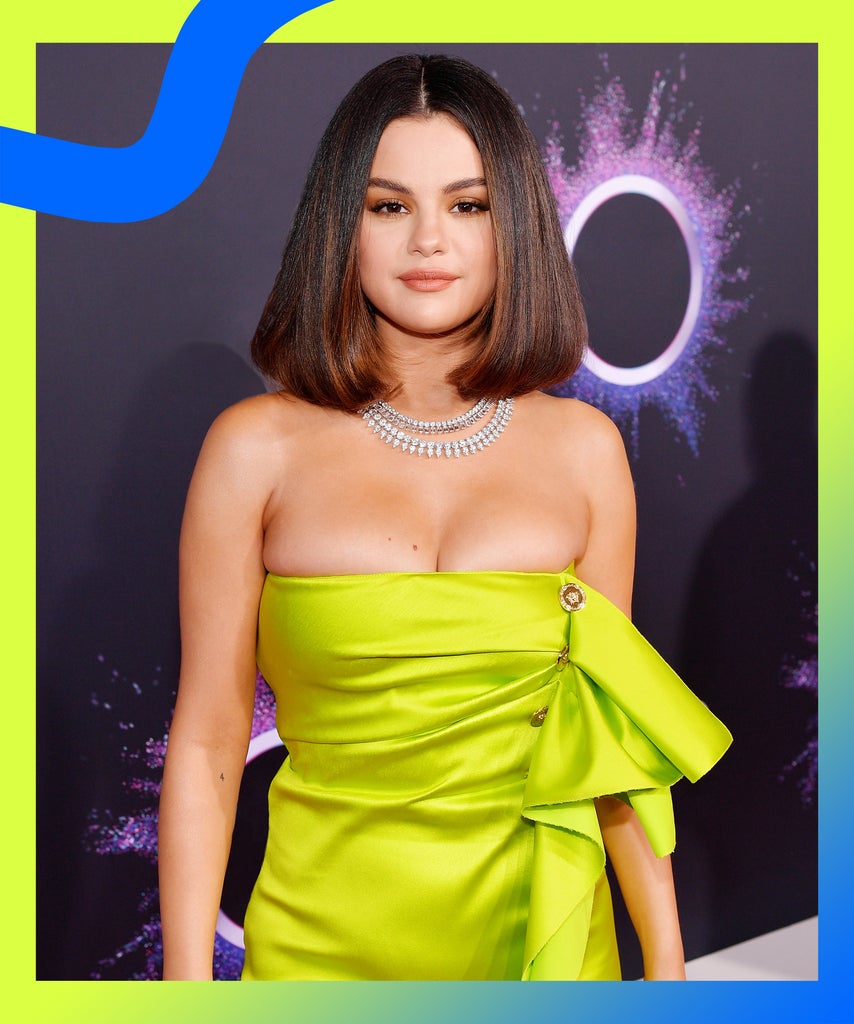 It's been a few months since Selena Gomez announced that she was launching her cosmetics brand, Rare Beauty, this summer. While the world has changed drastically since her big reveal — and she can't wear her products out in public — the singer is still finding ways to tease her upcoming line in quarantine.
Gomez took to Instagram to share a series of selfies wearing her big, natural curls and full glam from Rare Beauty. "I had an urge to put my make up on," she wrote in the caption. "My papa noticed then proceeded to ask "why do you look like that?" He whistled as he walked away. So there's that. Wearing all @rarebeauty."
The caption included a kiss mark emoji, which could imply that she's testing out a creamy nude lip product. The singer is also rocking winged liner, so we'd guess that she's planning on launching eyeliner, too. We already know a foundation and concealer are on the way — and if this photo is any indication, we'd place our bets on a sheer, matte formula.
While some brands have had to delay or halt production during the global pandemic for necessary health measures, it seems that Rare Beauty is moving ahead with a summer release on rarebeauty.com and Sephora (which already has a Rare Beauty landing page).
Knowing that makeup has the power to provide self care and a sense of grounding during unpredictable and overwhelming circumstances, a pretty new cosmetics line might be the positive outlet some people need right now. From the looks of it, Gomez is already feeling herself after an at-home glam session with her products — and we're excited to to do the same.
Like what you see? How about some more R29 goodness, right here?
DMTBeautySpot
via https://www.DMTBeautySpot.com
Thatiana Diaz, Khareem Sudlow