Elly Belle
featured
Four Years Later, The LGBTQ+ Community Still Fights For The Lives Lost At Pulse Nightclub
June 12, 2020
DMT Beauty
#DMTBeautySpot #beauty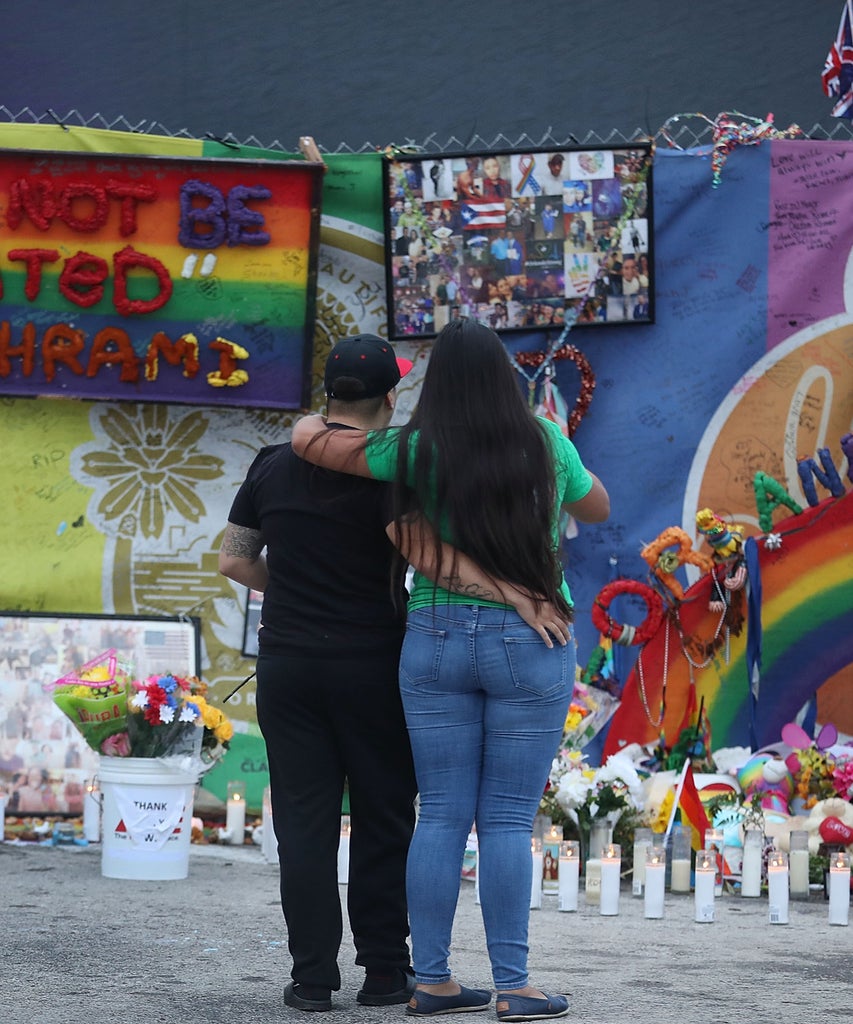 Four years ago, 49 people were killed and 58 people were injured in the deadliest attack on the LGBTQ+ community in American history at Pulse Nightclub in Orlando, Florida. At the time, it was also the largest mass shooting in American history — most of whom were Latinx. On the night of June 12, 2016, many lost their lives and their loved ones in overnight, leaving the LGBTQ+ community to grapple with an attack that directly opposed freedom of identity. Today marks another anniversary of the tragedy — amidst celebrations and observations of Pride Month — where a community of people who have grappled with the Pulse attack come together, yet again.
Although the terror of the situation took hold of many, survivors of the shooting and their loved ones have continued to raise awareness of gun violence and make material changes to prevent more shootings. Following the tragedy at Pulse, a coalition of local, state and national advocates joined together to form the Florida Coalition to Prevent Gun Violence. In honor of the four year anniversary of the injustice, LGBTQ+ groups including the Human Rights Campaign and Equality Florida — along with anti-gun violence groups Everytown for Gun Safety Support Fund and Giffords Law Center — have released a new report specifically highlighting the impact of gun violence on the LGBTQ community.
The report shows that since 2013, approximately three-fourths of homicides against transgender people have involved a gun, and nearly eight in ten homicides of Black trans women involve a gun. And the massacre at Pulse Nightclub speaks to the reality of gun violence affecting the LGBTQ+ community specifically. Just today, the ex-husband of a trans woman who sought help at Casa Ruby in Washington, DC has threatened to commit a massacre.
In a recent Facebook post, the ex-husband stated he plans to commit a massacre like the Pulse shooting in Florida and the first people he would kill are the people at Casa Ruby, a DC shelter that primarily serves Black and Latinx trans people. According to the executive director of the shelter, Ruby Corado, his Facebook post also mentions the names of two D.C. nightclubs, Noa Noa and Adiente Club, which both host LGBTQ Latinx events.
Threats like this towards trans people are all too common, and the report and the anniversary of the shooting highlight the injustices that Black trans women and trans women of color, the most vulnerable people in the LGBTQ+ community, constantly face.
"The massacre at Pulse Nightclub centered the inescapable reality of gun violence on the LGBTQ community. The tragedy compelled the LGBTQ community to honor with actions those 49 lives lost. Our commitment to action does not end with uprooting the hatred displayed four years ago. We must confront America's epidemic of gun violence by changing the policies that put weapons of war in civilian's hands, enabling mass casualties in mere seconds," Nadine Smith, Executive Director of Equality Florida, said in a statement about the report's release.
Still, despite tragedies like the Pulse shooting, the LGBTQ community has only further banded together. The first Pride was a riot, with Black trans women and LGBTQ+ people of color coming together despite violence to protest. Now, in the wake of Black Lives Matter protests against police violence, the LGBTQ+ community continues to come together to honor and fight for Tony McDade, as well as the recent deaths of Black trans women including Dominique "Rem'mie" Fells and Riah Milton — showing that Pride is truly about fighting against and healing harm through action.
But part of the Pride movement is, and has always been, taking action. In honor of the anniversary, GLAAD tweeted out the names of those who were killed that day with the hashtag #HonorThemWithAction, the national campaign that asks that people not only remember the massacre but continuously take actions in their community to combat discrimination and violence against LGBTQ+ and Latinx people.
Brandon Wolf, a survivor of the shooting, tweeted out photos of his friends Juan Ramon Guerrero and Drew Leinonen who didn't make it, saying, "4 years missing your faces at parties. 4 years without your smiles. 4 years since a night out together became the night I never got to say goodbye. 4 years since a man walked into Pulse and ripped you away. 4 years and it still hurts like yesterday. #HonorThemWithAction."
Pulse also put out a statement on Twitter this morning, saying, "On June 12, 2016, 49 Angels sought the joy, love and acceptance of Pulse nightclub. Instead, they found hatred. And they never came home. They were gay. They were straight. Latin, black, white. Fathers. Mothers. Brothers. Sisters. Daughters. Sons. Taken forever."
In the last few years, the nightclub has gone on to start a nonprofit that raises money to create a permanent memorial and museum for the victims of the attack that will educate people about violence against the LGBTQ community. In a guest column for the Orlando Sentinel, survivor Brandon Wolf says that after surviving Pulse, he found himself faced with a choice: "bottle my rage and allow it to consume me or turn it into action, a way to fuel my demands for justice," the same one that those protesting and taking action face today.
"Will we allow this rage to devour us? Or will we honor the ones we've lost with action, using our fury to fight the machine that is white supremacy?" Wolf writes.
Across the country and in Orlando, memorials and vigils are being held for the victims of the Pulse shooting, as per usual, even amidst the coronavirus pandemic and mass protests — and the LGBTQ community continues to demand justice — choosing to turn pain into action to save lives and heal wounds, emotional and physical.
Like what you see? How about some more R29 goodness, right here?
The LGBTQ+ YouTubers You Need To Know
Black Queer People In Fashion To Support Now
Fighting For LGBTQ+ Rights In Georgia
DMTBeautySpot
via https://www.DMTBeautySpot.com
Elly Belle, Khareem Sudlow