featured
Khareem Sudlow
Still Looking For The Perfect Father's Day Gift? Donate To BLM In Dad's Honor
June 21, 2020
DMT Beauty
#DMTBeautySpot #beauty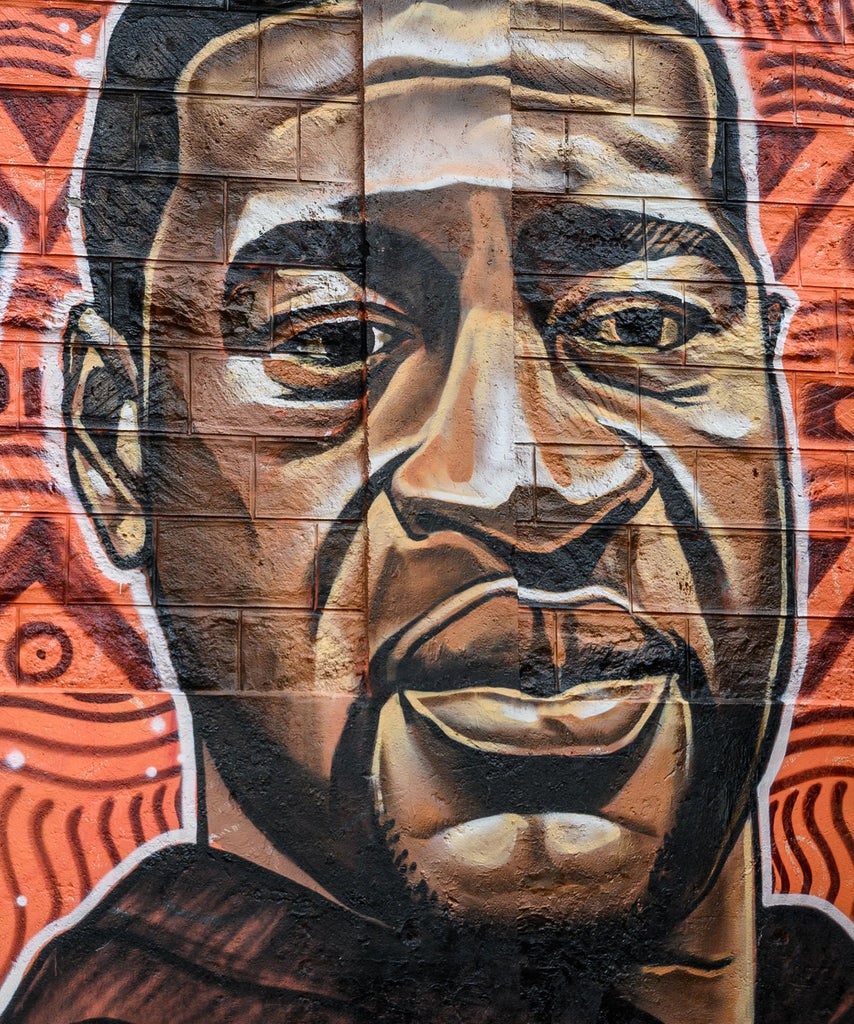 As we celebrate Father's Day this year, there is an important shift happening in the way we recognize and appreciate the people in our lives. After watching fathers like George Floyd die because of unchecked police violence and others continue to fight against systemic racism, this Father's Day is filled with new meaning and purpose.
It's hard to imagine a gift like a new tie or whiskey stones feeling like enough right now. While tens of thousands are protesting, signing petitions, and looking at the ways they contribute to dismantling racial disparities, it's a year where contributing to your community — or other communities — take precedence.
This year, Father's Day is an opportunity to reshape conversations with family, reassess anti-racism practices, and, most importantly, find ways for you and your dad to contribute. So, instead of purchasing that new tie, might we suggest teaming up with your dad to dismantle systems of oppression? Toolbox optional. Some assembly may be required.
Here are some organizations you can donate to as a Father's Day gift. You can also shop for a gift at Black-owned businesses.
Black Lives Matter
Founded in 2013 after the acquittal of the police officer charged with Trayvon Martin's death, Black Lives Matter calls for radical, sustainable transformation. Its goal is to help create "a world free of anti-Blackness, where every Black person has the social, economic, and political power to thrive."
Say Her Name
This campaign, created by The African American Policy Forum, specifically calls attention to police violence against women and girls. Say Her Name works to create awareness through arts activism, policy advocacy, and community building.
Black Visions Collective
This Minnesota-based organization focuses on developing emerging Black leadership and campaigning. According to its website, Black Visions Collective believes that the future means "all Black people have autonomy" and "safety is community-led."
Color of Change Education Fund
Color of Change is a racial injustice organization that organizes social campaigns to educate as well as move decision-makers in government and in business to create a better world for Black people in America. It also commissions research on systems of inequality so that the numbers can speak for themselves.
American Civil Liberties Union (ACLU)
The ACLU spans many causes, some of which are working to end police brutality, demand racial justice, and defend people's right to protest. According to its website, the ACLU's Racial Justice Program "strives to create a world where 'we the people' truly means all of us – this means dismantling systemic racism and working to repair centuries of harm inflicted on communities of color."
Black & Brown Founders
The organization provides community, education, and access to Black and Latinx entrepreneurs so they can launch and grow businesses in the tech industry. In an industry that hinges on venture capitalists funding startups, Black & Brown Founders helps people get past the idea stage.
Black Girls Code
By engaging with communities and running after school programs, Black Girls Code breaks down barriers to entry and introduces computer coding to girls in underrepresented communities in programming with the goal of growing the number of women of color working in technology.
Black Voters Matter Fund
Black Voters Matter Fund focuses its efforts on registering more Black voters, advocating for policies to expand voter rights and access, and strengthening the Voting Rights Act. It believes that "Our votes decide elections and elections have consequences."
Like what you see? How about some more R29 goodness, right here?
The Genius Father's Day Gifts That Keep On Giving
The Best Shaving Subscriptions To Gift Dad
The Best Father's Day Gifts By Budgets ($14 & up)
DMTBeautySpot
via https://www.DMTBeautySpot.com
Sarah Midkiff, Khareem Sudlow