Erin Corbett
featured
Republicans Like Jim Jordan Are Using COVID To Try To Ban Protests
July 31, 2020
DMT Beauty
#DMTBeautySpot #beauty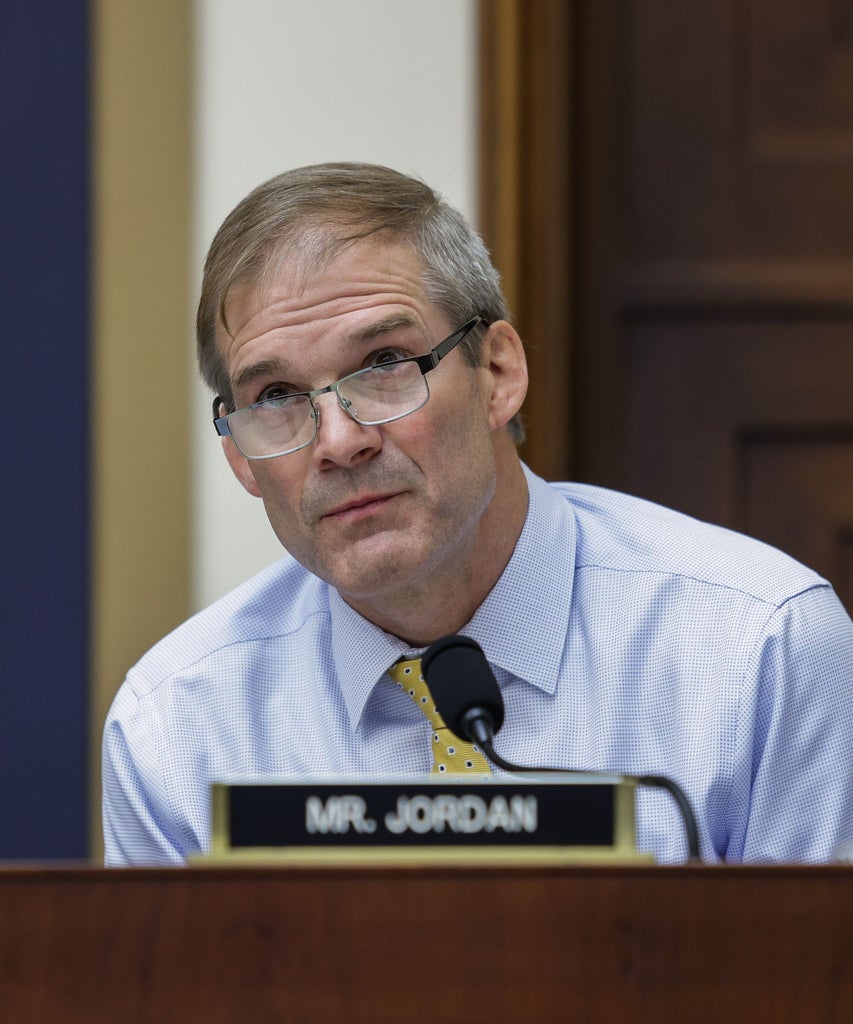 In a heated exchange during a U.S. House subcommittee hearing about the coronavirus pandemic on Friday, Ohio Rep. Jim Jordan repeatedly goaded Dr. Anthony Fauci into taking a stance against the ongoing protests to end police violence.
"Should government limit the protesting?" asked Jordan, a Republican. Dr. Fauci, director of the National Institute of Allergy and Infectious Diseases (NIAID), correctly replied that it is not his position to determine how government can use force. "I don't understand why you're asking me as a public health official who should get arrested or not," Dr. Fauci said, according to CBS News.
Dr. Fauci added that people should generally continue to avoid crowds because it can lead to transmission of the virus, particularly in cases where people are not taking the necessary precautions like wearing masks. "I don't judge one crowd versus another crowd. When you're in a crowd, particularly if you're not wearing a mask, that induces the spread," Dr. Fauci said.
Jordan pointed to canceled church services nationwide and state governments shutting down the economy — with the exception of essential businesses — to then ask Dr. Fauci why the regulations are seemingly inconsistent when it comes to protests. Dr. Fauci replied that there was "no inconsistency." For the record, church services have emerged as a major source of coronavirus spread, while protests have not.
Jordan's inappropriate line of questioning is just one example of how Republican lawmakers are launching aggressive attacks on the right to protest, using the disproven talking point that racial justice protests are contributing to the spread of coronavirus.
Despite efforts to push a narrative that protests are to blame for the spread of COVID, a study published in the National Bureau of Economic Research last month found "no evidence that net COVID-19 case growth differentially rose following the onset of Black Lives Matter protests." Experts say this is likely because protestors are outside and most of them wear masks. Demonstrators at actions nationwide have commented on the ways people are keeping each other safe in the streets by handing out masks and hand sanitizer. Likewise, experts say people are more likely to spread the virus at parties and in workplaces than at protests.
But Republicans — who have repeatedly downplayed the deadly virus when it's convenient for them — are now using it to curtail the rights of Black Lives Matter protestors, who have been harassed, assaulted, and criminalized since the uprisings first started across the country in late May.
Jordan himself has been inconsistent on the matter of protests, seemingly preferring some over others. The congressman seemed to express support for those largely mask-less protestors who wanted to reopen the economy in April, calling sensible restrictions like those of Michigan Gov. Gretchen Whitmer an "attack on freedom."
Both parties have attacked Black Lives Matter protestors over the last few months, making distinctions between "good" and "bad" protestors, and pushing dangerous narratives about "outside agitators" and "anarchists." (It is neither illegal to be an agitator, nor an anarchist.)
These talking points have had harmful material consequences. In New York state, for example, anti-protest legislation was introduced last month that would heighten the legal penalties for rioting, and we've seen the ways that limiting the legal protections of demonstrators can lead to further violence against them. From Portland to New York City, law enforcement have both kidnapped and detained protestors without record.
That a Republican congressman would demand for a top public health official to take a stance on the legality of protesting is alarming, to say the least. It's equally alarming that Jordan seems hellbent on injecting a culture war — pointedly bringing up churches and denouncing racial justice protests — into a public health discussion. Based on the level of repression we've seen at protests in the last few months, it's imperative to push back against a line of thinking that will only put more people in danger.
Like what you see? How about some more R29 goodness, right here?
Melania Trump To America: "Let Them Eat Cake"
Protests Haven't Led To A Spike In COVID-19 Cases
"The Police Are More Dangerous Than COVID-19"
DMTBeautySpot
via https://www.DMTBeautySpot.com
Erin Corbett, Khareem Sudlow