#DMTBeautySpot #beauty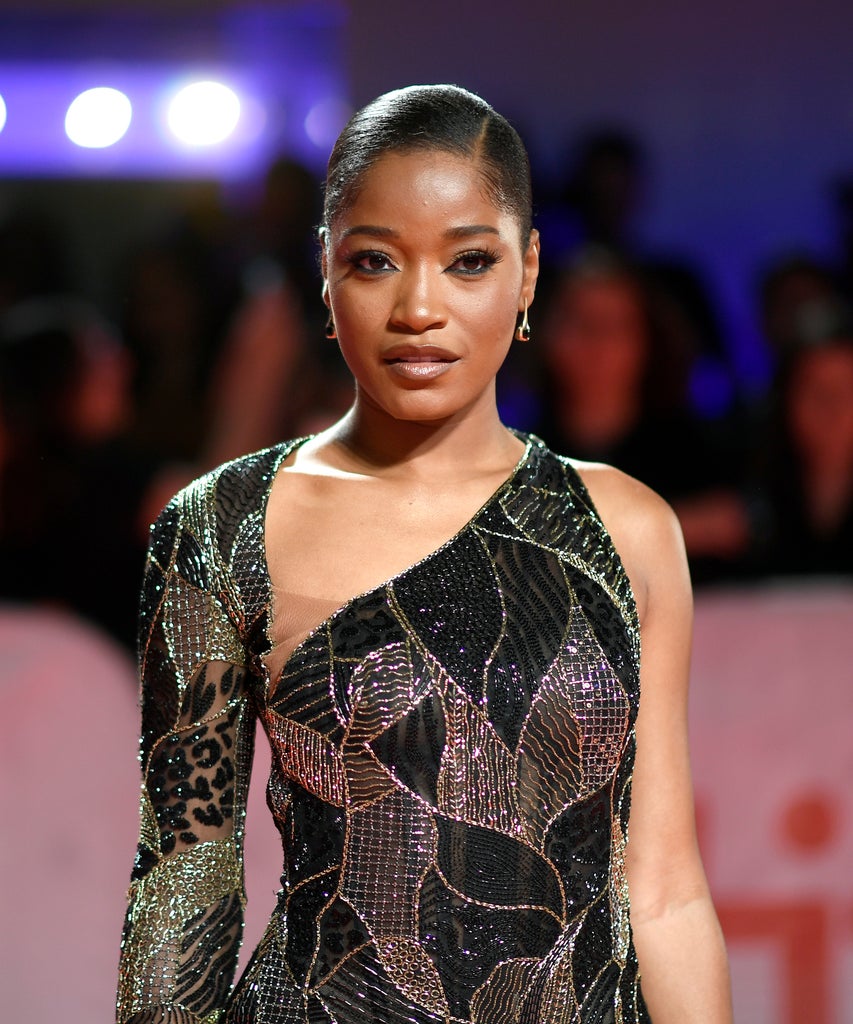 Last night, MTV's Video Music Awards took on a whole new format, but the show's host Keke Palmer didn't let that keep her from bringing us peak award-show entertainment. The star busted out one of our favorite '90s throwback looks of the night, reminding us all that she's not only an actress and musician, but a fashion icon to watch.
Palmer's whole look — complete with smoky eye makeup and diamond choker — was an homage to the decade of rhinestones, iridescent everything, and grunge, but nothing screamed noughties pop culture more than her updo: smoothed back into a high bun of sculpted curls, save two face-framing pieces of sleek-straight hair.
The nostalgic look is clearly having a moment. Both Cardi B and Megan Thee Stallion wore similar looks in photos promoting their new single "WAP." But unlike the last time this look was at the height of fashion — in the early '00s — none of the women incorporated glitter hairspray, stick-on jewels, or butterfly clips into their respective hairstyles. (But consider us eagerly waiting for that moment.)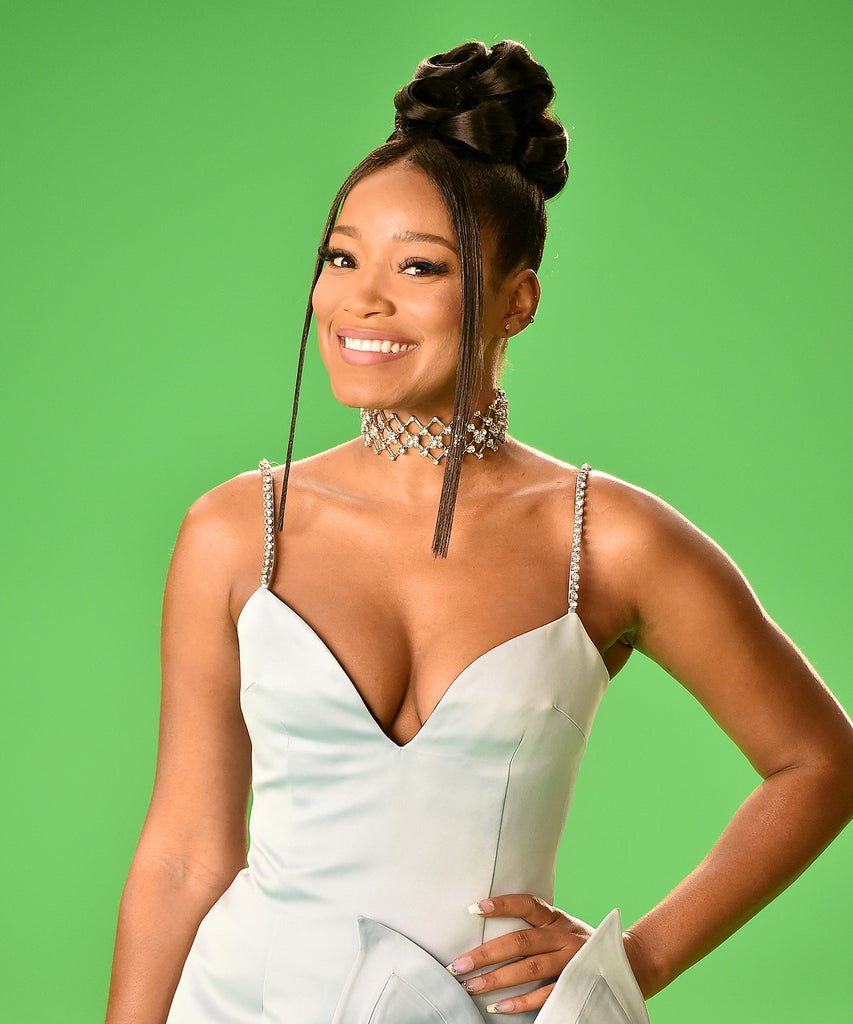 This year's performances were set to be hosted at the Barclays Center in Brooklyn; however, due to COVID-19 restrictions, it was moved to various outdoor areas around the city along with a lot of remote acceptance speeches. This challenge turned out to be an opportunity for artists and entertainers, like Palmer, to get creative with their performances — which proved to be groundbreaking.
As the first woman of color to host the VMAs, Palmer took the opportunity to speak to the power of music to impact and change culture. "As rough as it's been, there have been incredible moments of inspiration that have given my generation hope," the host said in her opening remarks. "We've seen heroes going above and beyond…And with the Black Lives Matter movement, we've seen our generation step up, take to the streets, and make sure our voices will be heard. Enough is enough!"
Let it be known, coronavirus, or no coronavirus, we would like Keke Palmer to host all events from now on for her triple-threat abilities. No, we're not just talking about singing, dancing and acting, but her ability to entertain a crowd, deliver powerhouse speeches about social justice, and of course, dole out the best '90s fashion nostalgia.
Like what you see? How about some more R29 goodness, right here?
"Golden Peach" Is A Fresh Fall Hair Color Trend
Taylor Swift — Hold The Facial Hair — Made MTV VMA
Does Dirty Hair Really Grow Faster? I Tried It
DMTBeautySpot
via https://www.DMTBeautySpot.com
Sarah Midkiff, Khareem Sudlow