Elly Belle
featured
Mike Pence Didn't Like Any Of The DNC Speeches For This Absurd Reason
August 21, 2020
DMT Beauty
#DMTBeautySpot #beauty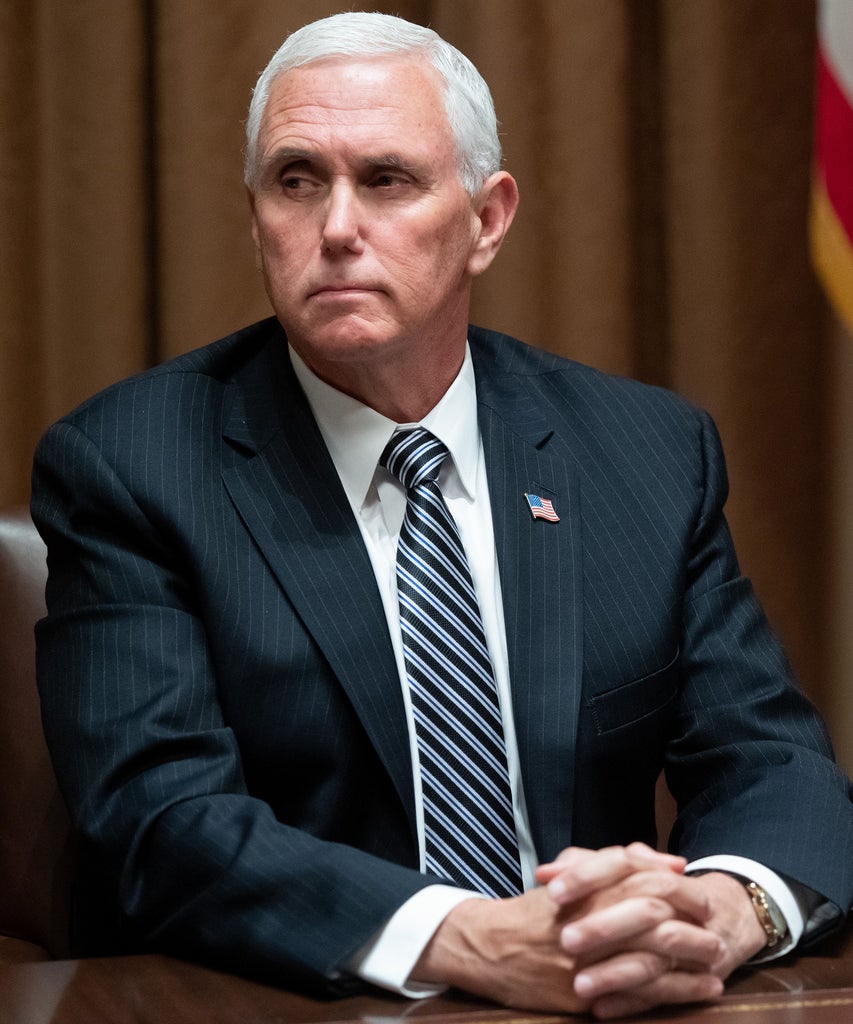 While the year 2020 might continue to throw us all curveballs, there are just some things you'd never see coming. In an absolutely shocking twist, Vice President Mike Pence has spoken out to say he doesn't approve of the messaging at this week's DNC convention.
"So many of the speeches at the Democratic National Convention were so negative," Pence told CBS This Morning today. "They presented such a grim vision for America." Despite the fact that Pence believes the Democrats painted a "grim" vision, much of the convention was focused on hope and restoring unity to the country and the economy, while taking aim at the damage the Trump Administration has done.
Pence, of course, took most issue with nominee Joe Biden's speech, which took a notably hopeful and sincere tone. "We can choose the path of becoming angrier, less hopeful, and more divided. A path of shadow and suspicion. Or we can choose a different path, and together, take this chance to heal, to be reborn, to unite. A path of hope and light," Biden said on Thursday night.
But, apparently, this was too grim for Pence, who has spent his days allegedly delivering empty PPE boxes and called out the former vice president, saying that he "never mentioned the violence that has beset major cities across this country."
Despite Pence's assertions, the DNC did include montages that were shown of protests around the country, and Biden was among multiple speakers who paid tribute to George Floyd, also making space for his family members to speak. The focus may have been less on violence happening during police protests, but Biden has previously criticized Trump's move to bring the feds into areas like Portland, which also brought violence and sowed "chaos and division," addressing the issue head on, but perhaps not in a way Pence agreed with.
But wait, there's more: In his complaints, Pence also weighed in on Biden's comments about the economy. "Joe Biden said last night the economy's not going to come back until the coronavirus is over. Newsflash to Joe Biden – the economy is coming back. The only real threat to our economy is a Joe Biden presidency." This conveniently ignores the fact that America is currently in the deepest recession since the Great Depression at the hands of the Trump administration.
And while Biden did focus on the people who have died during the pandemic and the ways that the economy is hurting now, as did other speakers like Michelle Obama, he stayed centered on the strategies he would put in place to combat hardship — including rapid testing strategies and ensuring all states have emergency PPE, as well as bolstering jobs and economic opportunities. "Together we can and will rebuild our economy. And when we do, we'll not only build back, we'll build back better," Biden promised last night.
There was, however, one notable absence from Biden's speech, which could later irk the GOP as they head into the Republican National Convention: Biden's address did not name Donald Trump even once. During the nearly 25-minute long speech, he only referred to Trump as "the current president." For comparison, in Mitt Romney's 2012 acceptance speech at the Republican National Convention, Romney name-dropped Barack Obama fifteen times.
It's impossible to imagine that the RNC will show even a fraction of this level of diplomacy from both Trump and Pence, though it's hard to say now, considering Pence's grievances with the entire week. In any case, it seems Pence is preparing us all for the inevitable: a flurry of misinformation and political attacks from our current president, and his vice, as a bid to remain in office.
Like what you see? How about some more R29 goodness, right here?
The Real Meaning Behind Obama's 2020 DNC Speech
Mike Pence "Can't Wait" To Debate Kamala Harris
Elizabeth Warren Had A Secret Message At The DNC
DMTBeautySpot
via https://www.DMTBeautySpot.com
Elly Belle, Khareem Sudlow