Eliza Huber
featured
These Three Pairs Of Sunglasses From Black Is King Are Under-$150
August 03, 2020
DMT Beauty
#DMTBeautySpot #beauty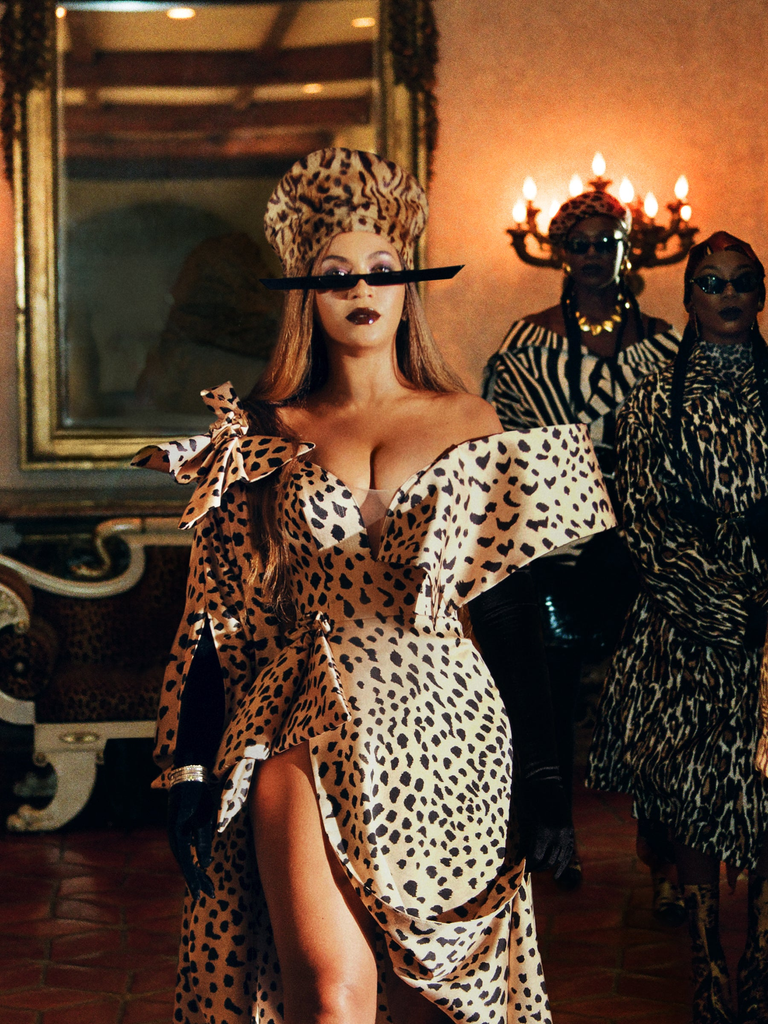 Beyoncé's visual album Black Is King, which was released on Disney+ on Friday, was arguably the greatest fashion moment of the year — from the custom leopard print jumpsuit courtesy of Valentino's Pierpaolo Piccioli to a cow-print corset made especially for the occasion by Burberry's Riccardo Tisci. But it wasn't all flashy designer ensembles. In addition to showcasing a number of independent Black designers like Tongoro, a Senegalese label founded by Sarah Diouf, and Loza Maléombho, an Ivorian-American designer with an atelier based in Côte d'Ivoire, Beyoncé — along with her longtime stylist Zerina Akers — also chose to highlight a number of more affordable brands, one of which is Australian eyewear favorite Poppy Lissiman.
Throughout Black Is King, Queen Bey can be spotted wearing four different pairs of sunglasses from the Perth-based brand, three of which are priced under $150. Included in the mix is a red-lensed cat-eye pair (that is currently on sale for just $60), which the star wore alongside a floral tea-party gown designed by British label Erdem, as well as an elongated pair of black skinny shades worn with a custom leopard print gown by Kujta & Meri. The latter sunglasses were plucked from Poppy Lissiman's runway collaboration with NYC-based indie brand Puppets and Puppets from fall '19 fashion week, which was unfortunately never sold by either brand.
"We loaned these a while ago so [we] had an inkling but [were] never expecting her to wear so many," the brand wrote on Instagram in response to a commenter. "So stoked."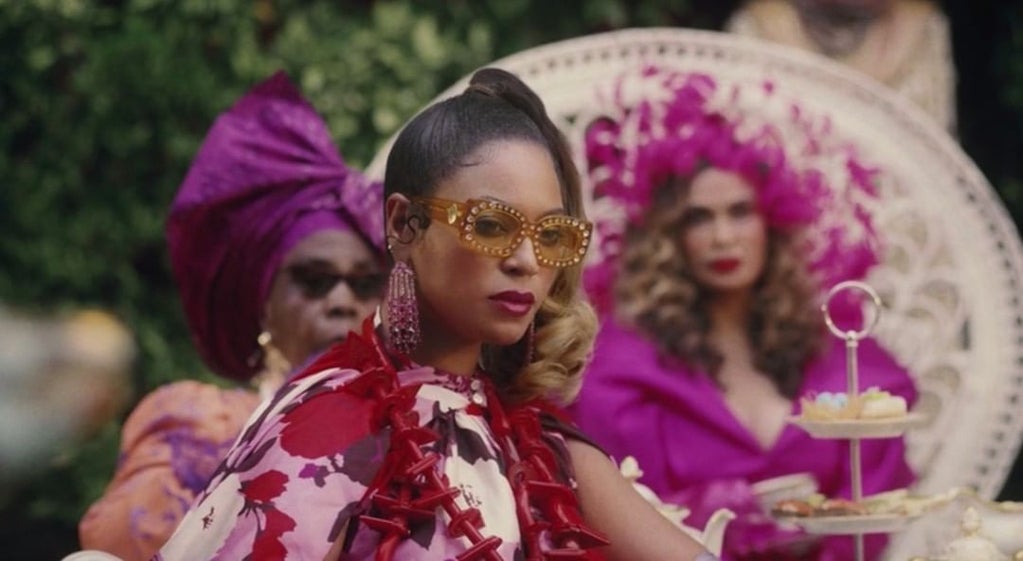 Beyoncé also wore a pair of yellow crystal sunglasses by the brand, during the aforementioned tea party, which are currently still in stock and cost $110, as well as the Huntsman Luxe sunglasses, which Akers paired with what appears to be a mini-skirt-and-crop-top combo made entirely of confetti. The sunglasses themselves are angular and black with crystal detailing. They, the most expensive of the bunch, are priced at $130.
Akers also dressed the singer in sunglasses by eyewear brand A-Morir, which while a bit more costly — all A-Morir sunglasses are handmade in NYC and range from $200 to $1,350 — are equally as covetable.
So, while Pierpaolo Piccioli won't likely be designing custom capes for us anytime soon, it is possible to copy a few of Beyoncé's Black Is King looks after all — at least in the eyewear department. Shop the under-$150 shades below.
At Refinery29, we're here to help you navigate this overwhelming world of stuff. All of our market picks are independently selected and curated by the editorial team. If you buy something we link to on our site, Refinery29 may earn commission.
Like what you see? How about some more R29 goodness, right here?
Beyoncé Wears Marine Serre In Black Is King
Black Is King's Special Twitter Feature
Beyoncé Is Queen In "Black Is King"
DMTBeautySpot
via https://www.DMTBeautySpot.com
Eliza Huber, Khareem Sudlow