Erin Corbett
featured
Trump Lied About Children Getting Coronavirus So Facebook (Finally) Censored Him
August 06, 2020
DMT Beauty
#DMTBeautySpot #beauty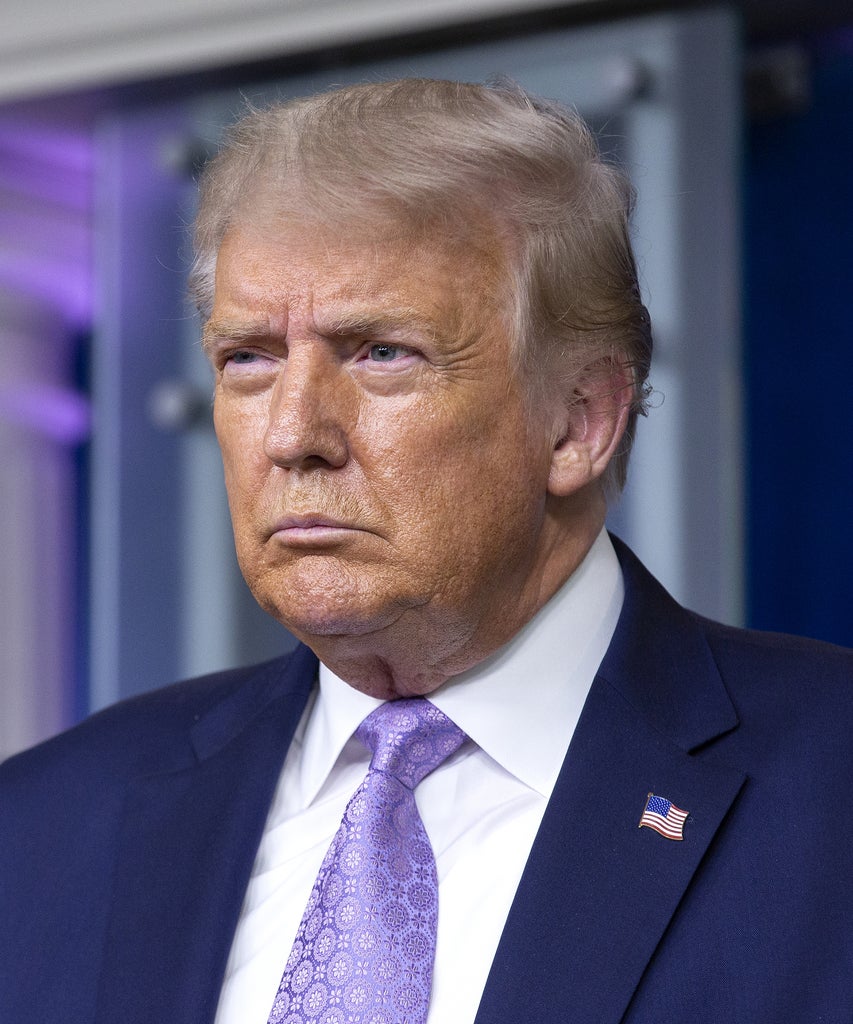 Facebook is finally taking action against the president's falsehoods, despite Mark Zuckerberg's previous firm stance to allow misleading content to continue deceiving its users. The social media giant on Wednesday deleted a video posted by President Donald Trump that wrongly asserted children are "almost immune" to the deadly coronavirus, as parents prepare for the new school year.
The video was a clip from an appearance on Fox & Friends Wednesday morning, during which the president said, "If you look at children, children are almost — and I would almost say definitely — almost immune from this disease." Trump added, "They've got much stronger immune systems than we do somehow for this. And they don't have a problem. They just don't have a problem."
Facebook removed the clip, stating that it "includes false claims that a group of people is immune from COVID-19 which is a violation of our policies around harmful COVID misinformation," a Facebook spokesperson said. Trump's comments were also censored on Twitter after an account for his re-election campaign, @TeamTrump, posted the video. "The account owner will be required to remove the Tweet before they can Tweet again," a Twitter spokesperson said.
There is evidence that children who contract COVID-19 might have milder symptoms than adults, but they are not immune from the virus and some children have become severely ill or died from it. Despite the lack of accessible and widespread testing options nationwide, 338,000 children had tested positive for coronavirus as of July 30. The president's comments come as teachers worry about returning to in-person learning. Some teachers' unions have been in talks to go on strike to prevent schools from re-opening.
But at least Facebook is finally treating the president's content with the scrutiny it deserves. The platform has been under fire in recent months for allowing Trump to repeatedly post harmful and misleading content without consequence. Zuckerberg earlier this year argued that Facebook should not be an "arbiter of truth" of what people post online, even when one of the most powerful people in the world shares content that is actively harmful.
And that's not the last time Facebook defended the president's right to post. In May, when Trump threatened racial justice activists during uprisings following the police killing of George Floyd, Facebook said Trump's statement was a warning rather than a threat because it came from a state actor. The post quoted a racist 1960s Miami police chief who said, "When the looting starts, the shooting starts."
It's great that Facebook is finally stepping up to limit some of the falsehoods perpetuated by the U.S. president. But as Lisa Kaplan, founder of the disinformation-tracking firm Alethea Group told The Daily Beast, "At this point I give them a participation trophy and not applause."
Like what you see? How about some more R29 goodness, right here?
Is Trump's Administration Violating The Hatch Act?
Trump's Latest Interview Was Full Of False Claims
Trump's Hypocrisy On Schools Reopening This Fall
DMTBeautySpot
via https://www.DMTBeautySpot.com
Erin Corbett, Khareem Sudlow