#DMTBeautySpot #beauty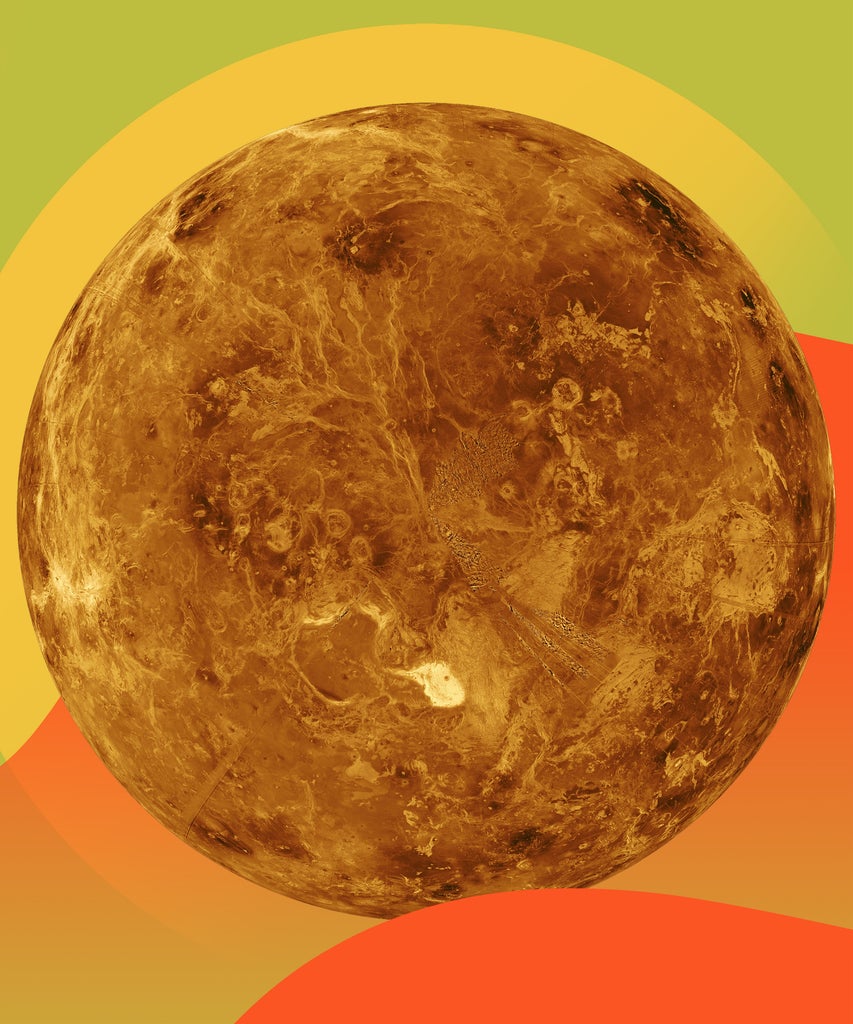 Venus, the planet of love, social awareness, and money, is finally exiting its extended four-month stay in Gemini. Its next stop is emotional Cancer on August 7, where it will stay until September 5, says Narayana Montúfar, senior astrologer at Astrology.com.
"During the time Venus was retrograde in intellectual Gemini, we experienced an overload of information regarding our society's overall value system, as well as many of the injustices that have been taking place for way too long," Montúfar reminds Refinery29. And she's right — for the past few months, the U.S. has been reckoning with our history of racial oppression and injustice, police brutality, and disparities in healthcare made apparent by the coronavirus pandemic. Now it's time for a change, as Venus enters the sign of the Crab.
"As the goddess of love and pleasure enters Cancer, we will approach the subject of social justice from another perspective," Montúfar says. "As Venus moves from air to water, we will be able to really feel the injustices we see around us at a much deeper level." This may be painful, she warns, due to Cancer being one of the most emotional and sensitive signs. "However, from this emotional depth that only a water sign can provide, we are also able to pull the strength to keep on fighting for justice and equality, a theme that is highlighted by the astrology of 2020," she says.
While we have the power to harness our strengths and move forward in our fight for justice while Venus is in Cancer, there will also be a few setbacks we should be ready for.
"During this time, we can expect to have emotional meltdowns and breakdowns, as the watery sign will bring on the tears amidst our emotional frustrations," astrologer Lisa Stardust tells Refinery29. But that doesn't mean you won't achieve your goals now. "The good news is that we will be able to move on, as water signs like to go with the flow and embrace new creative ventures openly," Stardust continues. "We will of course remember the past with an open heart and kindness."
There are a few dates to look at while Venus is in Cancer, too. On August 25, Venus and Jupiter, one of the most positive planets in astrology, will oppose each other — which Stardust says will expand our hearts and generosity.
"Don't expect to have a lot of drive on this day, which is the nature of the transit," Leslie Hale, psychic astrologer at Keen.com, tells Refinery29. "It is generally considered positive but can in fact be indicative of laziness and sloppiness, and some things can become blown out of proportion or confused."
Another date to look out for, according to Stardust, is August 27. Our emotions will be heightened that day, when Neptune aspects Venus. Hale calls this, "a whimsical day indicative of fantasy, creativity and compassion on many different levels."
Finally, Venus and Pluto's opposition on August 30 will bring along some power struggles — especially in money. "Look out for a story about the next stimulus check or loans at this time," Stardust says. "This news will pop on September 2 when Saturn (the government) opposes Venus."
As the planetary ruler of Libra, Venus is the goddess of fairness and justice. Entering into resilient Cancer might be just what 2020 needs. "Like its animal symbol, Cancer has a soft interior, but also a very hard shell that ultimately is there to fiercely protect," Montúfar says. When necessary, she says, this sign is not afraid to use its claws to protect its home and its people.
Like what you see? How about some more R29 goodness, right here?
How Uranus, Planet Of Rebels, Rules A Generation
I Used Tarot & Astrology To Catch My Ex Cheating
Should You Get A Virtual Psychic Reading?
DMTBeautySpot
via https://www.DMTBeautySpot.com
Elizabeth Gulino, Khareem Sudlow