featured
Khareem Sudlow
What Happened To Sydney Sutherland, A 25-Year-Old Jogger Who Disappeared In Arkansas
August 26, 2020
DMT Beauty
#DMTBeautySpot #beauty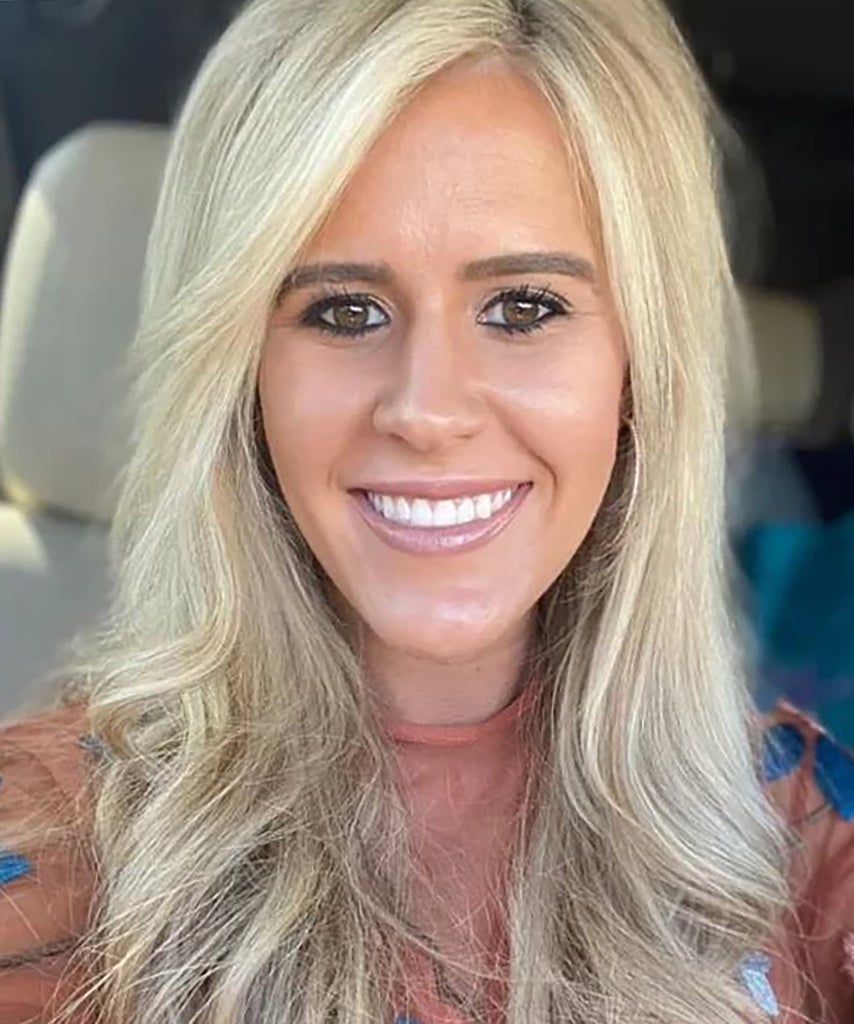 This week, a farmer was arrested in Jackson County, Arkansas in connection to the death of Sydney Sutherland who disappeared while out for a jog on August 19. On Monday, Quake Lewellyn, the man in question, appeared in court for a probable cause hearing under suspicion of capital murder, kidnapping, and rape. He is now being held at Randolph County Jail without bond as details of the crime are few are far between.
Sydney Sutherland, a nurse, was 25-years-old when she disappeared while out for a jog earlier this month. The search for Sutherland started later that night with her family, the Jackson County Sheriff's Office, Arkansas State police, the FBI, and other nearby police departments working together to find her. Law enforcement began searching for Sutherland near Newport, AR – about 80 miles northeast of Little Rock – where she was last seen around three in the afternoon.
Investigators scoured the area for any sign of Sutherland eventually finding her phone about a quarter-mile from her home a day after she went missing, reports local television station Fox16. During a press conference, the Jackson County Sheriff's Office announced that AT&T was assisting law enforcement with the investigation by searching for last known signals on Sutherland's phone and Apple Watch.
Then, on August 21, a body was found near Sutherland's home. The next day, it was confirmed through DNA testing to be Sutherland. Within hours of uncovering Sutherland's body, local authorities arrested Lewellyn, with details of his connection to Sunderland beginning to paint a darker image of what happened.
At the probable cause hearing on Monday, Arkansas State Police special agent Mike McNeill said that Lewellyn passed Sutherland while driving before allegedly turning around and abducting her, sexually assaulting, and later killing her.
According to Jackson County Sheriff David Lucas, Sutherland and Lewellyn knew each other or were at least "familiar." It is unclear exactly how they may have been acquainted, reports The Arkansas Democrat-Gazette. However, Lewellyn was aware of her "disappearance" and reportedly joined a Facebook group dedicated to finding her shortly after she went missing.
At this stage, police appear to be keeping information on a need-to-know basis, deciding to not reveal how Sutherland was killed or the exact location they discovered her body. Refinery29 reached out to the Jackson County Sheriff's Office for comment.
Henry Boyce, the prosecuting attorney, said there were still a lot of questions that must be answered before charges are formally filed urging onlookers to be patient with the process and not jump to any conclusions just yet.
"A lot of people do not understand that an arrest can be made, and a person can be put in jail without actually being formally charged," Boyce told local outlet Region 8 News. "Charges are based upon the discretion and decision of the prosecuting attorney office. It's solely within my discretion frankly to decide what charges are born forth by the proof that the police and sheriff's office has gathered in support of our case." Boyce says that he knows both Sutherland and Lewellyn's families but does not believe it will affect his objectivity or judgment.
"No words can take away the pain Sydney's family is feeling," wrote Jackson County Emergency Management in a Facebook post shared on Saturday. The organization responsible for coordinating major disasters in the area offered its condolences to the Sutherland family and thanked the hundreds of volunteers who helped with the three-day search.
Presiding judge Harold Ervin set the next court appearance, a formal arraignment, for October 1. When Lewellyn arrived at the courthouse on Monday, he did not respond to reporters' questions.
Like what you see? How about some more R29 goodness, right here?
150 FBI Agents To Investigate Crystal Rogers Case
Another Soldier Is Reported Missing From Fort Hood
Kristin Smart's Case Has New Info, 23 Years Later
DMTBeautySpot
via https://www.DMTBeautySpot.com
Sarah Midkiff, Khareem Sudlow