featured
Khareem Sudlow
Chrissy Teigen's Therapist Recommended She Cut Back On Social Media
September 08, 2020
DMT Beauty
#DMTBeautySpot #beauty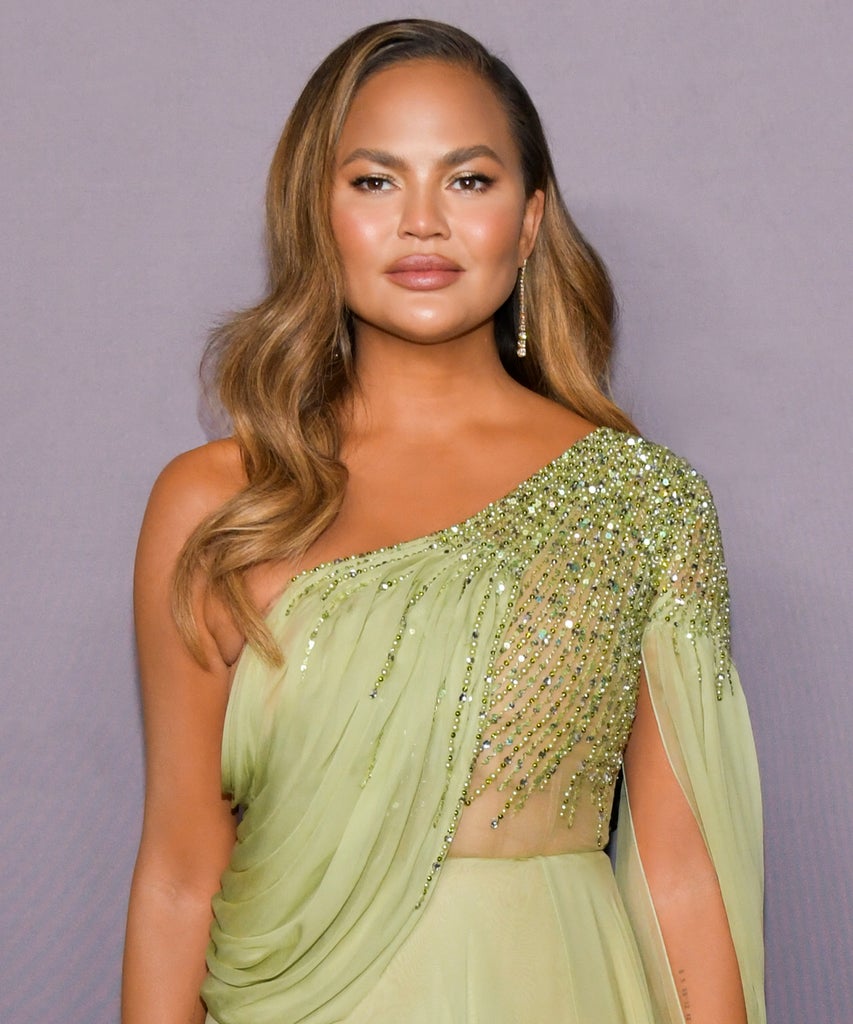 The COVID-19 pandemic has forced many of us to reexamine our mental health and the things that impact it negatively. And Chrissy Teigen is no different. She shared that she began therapy amid the quarantine. She also cut back on her time online at the behest of her therapist, she told Marie Claire during an interview that touched on mental health, her business ventures, the upcoming election, and talking to her young children about race.
Teigen is running two companies right now: Cravings (you know the eponymous cookbooks, but it's also a lifestyle brand and blog), and Suit & Thai Productions. Sometimes her work can prompt anxiety, she shared. "I'm having a hard time being any kind of mogul and running companies because it's hard for me to work on, or even talk about, two things at once," she says. "With my anxiety, the worst thing is not giving enough to enough people. It's like going grocery shopping when you're full; if I feel like I have too many good things going on, I can't say yes to another good thing."
Still, she told Marie Claire that saying no didn't come easily for her, especially when it came to social media.
"I'm barely online anymore, and that was at the request of my therapist," Teigen shared. "I didn't start therapy until quarantine. I used to avoid it and make fun of the idea of it, and then I found the right person and it changed my world. People think I'm tough, but I'm such an empath, and I take on other people's pain and sadness as my own. And when I let people down, I'm hyperaware of it. Sometimes I feel like people aren't going to be as hard on me as I am on myself. So it's good for me to take a break."
And there are ample examples of why Teigen might have wanted to hit pause. She has 13 million Twitter followers. Although many folks eat up her quippy Tweets, she also gets a lot of hate. For example, she tells Marie Claire about the time her mother Pepper became a U.S. citizen in 2018. Her family had a big celebration to commemorate the news with the cast of Lip Sync Battle. Teigen shared a video of her mother dancing with someone dressed in a Statue of Liberty costume. Many on Twitter responded with vitriol. "People were like, 'You fucking hate America! Why would you even want her to be a citizen?'" Teigen said. "With how outspoken we are and how critical we are of America, a lot of people think that that means we hate the country, when it is really just the opposite. If I didn't care, I wouldn't be doing all of this. I could easily not say something, and, mentally, life would be so much easier."
In fact, Teigen reportedly had some hesitations over taking a break from social media right now. "Part of me right now knows this is not the right time to go silent," she said. "It does feel very selfish and weird to say that my mental health is important when there are people being murdered by police and murdered in their own homes. Who gives a fuck about someone making fun of me when people's livelihoods are being threatened just for telling their stories? I have Black children, so is it really the right time to not want to step on anyone's toes?"
In the end, it seems that Teigen decided to stay online and make her voice heard, never quite managing to stick with a full on social media detox. On Tuesday, she retweeted the Marie Claire story with the caption, "Narrator: She never did go offline."
Narrator: she never did go offline https://t.co/yYo4JDvqGn

— chrissy teigen (@chrissyteigen) September 8, 2020
Like what you see? How about some more R29 goodness, right here?
Chrissy Teigen Had Breast Surgery While Pregnant
Does This John Legend Video Mean Baby Number 3?
Proof Chrissy Teigen Removed Her Breast Implants
DMTBeautySpot
via https://www.DMTBeautySpot.com
Molly Longman, Khareem Sudlow