#DMTBeautySpot #beauty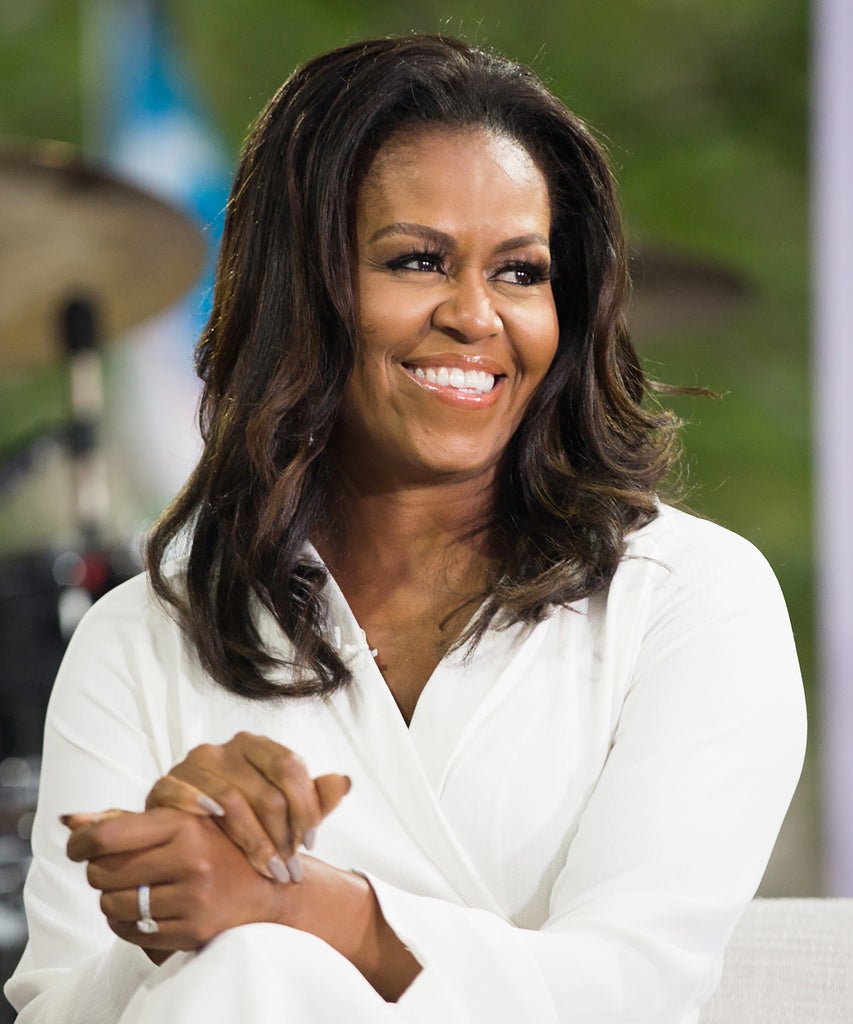 With just 55 days until the November elections, Michelle Obama partnered with The Lip Bar to announce a new campaign to increase voter registration. Starting today, you can shop the makeup brand's best-selling matte liquid lipstick — worn flawlessly by Obama herself in the campaign — and 40% of the proceeds will go to When We All Vote, a nonpartisan organization on a mission to increase voter participation in every election.
The exact lipstick featured in the campaign is The Lip Bar's Bawse Lady, which is both vegan and cruelty-free in formula, and delivers a gorgeous brick-red color. To share the exciting news, The Lip Bar's CEO Melissa Butler announced the partnership on Instagram, referring to the face of the campaign as her "forever First Lady," and expressing her pride in supporting voter registration.
"Proud of this moment not just because of Michelle Obama, but also bc we partnered with @whenweallvote to support voter registration," Butler writes in her photo caption, detailing that 40% of the Bawse Lady lipstick's $13 purchase price will go towards When We All Vote and its goal to get every American to the polls on November 3.
The When We All Vote voter registration organization was actually co-chaired by Michelle Obama back in 2018 — along with celebs like Tom Hanks, Lin-Manuel Miranda, Janelle Monáe, Chris Paul, Faith Hill, and Tim McGraw — with the goal of changing the culture around voting and participation in elections. Since its start, When We All Vote has helped over 165,000 people register to vote, with the core belief that every vote counts, whether you're casting yours in a life-changing presidential election (like say, the 2020 one), or off-cycle local referendum.
Today, as social media is flooded with reminders to get out and vote in the upcoming election, the When We All Vote organization is capturing the attention of younger voters in creative ways, specifically with its trendy Vote4Ever merch. The product range runs the gamut from tie-dye tanks to candles and coffee mugs, and makes a point to feature gender-neutral and sustainable products from Black-owned and women-owned businesses, including The Lip Bar.
When you drop $13 on your Bawse Lady lipstick, you can wear it to the polls, or just on your walk to the mailbox to drop off your ballot. Either way, you know it's all for a good cause. After all, nothing makes a bolder statement than voting; red lipstick runs a close second.
At Refinery29, we're here to help you navigate this overwhelming world of stuff. All of our market picks are independently selected and curated by the editorial team. If you buy something we link to on our site, Refinery29 may earn commission.
Like what you see? How about some more R29 goodness, right here?
DMTBeautySpot
via https://www.DMTBeautySpot.com
Sarah Midkiff, Khareem Sudlow