Britni de la Cretaz
featured
Ted Cruz, Apparent Women's Health Advocate, Says Pregnancy Is Never "Life-Threatening"
September 03, 2020
DMT Beauty
#DMTBeautySpot #beauty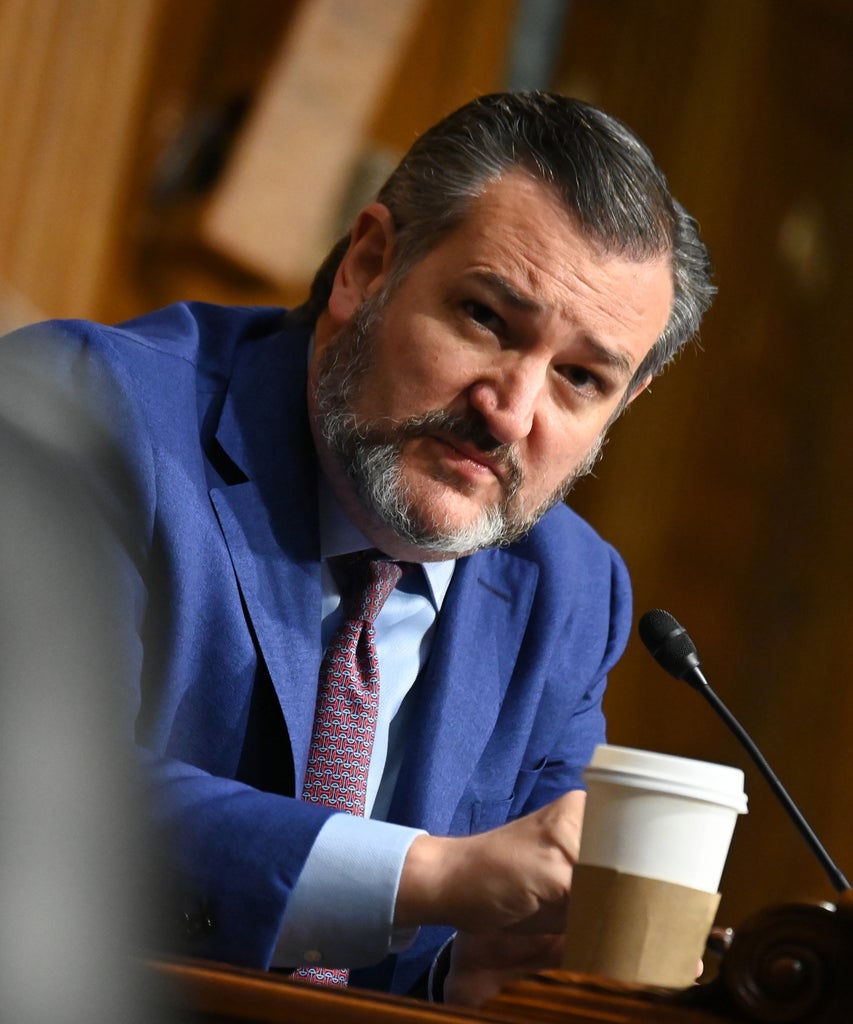 The United States is in the middle of a pandemic in which a life-threatening virus has killed hundreds of thousands of people. But Sen. Ted Cruz is taking a stand against what he believes is the biggest health risk we are facing: abortion.
In a letter to the Federal Drug Administration signed by 20 other Republican Senators, Cruz asked for the abortion pill to be taken off the market, calling it "deadly" and an "imminent hazard to the public health." Cruz cited the coronavirus pandemic as making it more deadly, insisting that "pregnancy is not a life-threatening illness, and the abortion pill does not cure or prevent any disease."
But Cruz's claim that pregnancy is not life-threatening is an easily disproven lie. According to the Centers for Disease Control and Prevention (CDC), the maternal mortality rate in the U.S. is 17.4 deaths per 100,000 live births, and this number is even higher for women of color. The maternal mortality rate for Black people giving birth is 37.1 deaths per 100,000 births. Every day, 830 women die from pregnancy-related complications, according to the World Health Organization.
Meanwhile, the FDA's own website has information regarding deaths related to Mifeprex, the abortion pill, that contradict the claims in Cruz's letter. According to the FDA, between when the pill was approved in 2000 and December 31, 2018, there were only 24 deaths associated with it, which included two deadly ectopic pregnancies, which are life-threatening on their own. As Dr. Jennifer Gunter, an OB/GYN, pointed out on Twitter, erectile dysfunction medications like Viagra are more dangerous than Mifeprex.
"Ted Cruz has never been pregnant and clearly knows nothing about maternal mortality rates in the US or in Texas," tweeted Ilyse Hogue, president of NARAL. "People die in childbirth at an unconscionable rate, especially women of color. Not from medication abortion."
Since the beginning of the pandemic, Republican politicians and anti-abortion advocates have been using the public health crisis as a way to attempt to rollback abortion access despite the fact that doctors and other health experts were recommending early and easy access to at-home abortion. In March, Ohio demanded the state stop providing surgical abortions.
Prior to the pandemic, Mifeprex was required to be prescribed in person; in July, with the understanding that traveling to and from a doctor's appointment to get a prescription could put someone at risk of contracting or spreading COVID-19, a federal judge suspended the rule requiring an in-person visit, allowing the abortion pill to be prescribed over the phone or via a telehealth visit and to receive the drug via mail.
"Particularly in light of the limited timeframe during which a medication abortion or any abortion must occur, such infringement on the right to an abortion would constitute irreparable harm," U.S. District Judge Theodore Chuang in Maryland wrote in his decision.'
In their letter, Cruz and his co-signers called this an "opportunistic ploy to expand access to abortion," a statement which ignores the fact that, thanks to Roe v. Wade, abortion is a legal medical procedure in the United States and access to it is supposed to be guaranteed under the law. And for many people, abortion is a life-saving procedure — whether physically or psychologically. So which side is actually using the pandemic as an opportunistic ploy? Because it seems like it's Cruz and his ilk, not the other way around.
Shannon Freshour, who is running for Congress in Ohio to unseat Republican Jim Jordan summed it up best when she said of the claim that pregnancy is not life threatening, "This is a dangerous, misogynistic lie."
Like what you see? How about some more R29 goodness, right here?
Ted Cruz Uses Soy Lattes As A Punchline
Why Is The Government Bailing Out Fake Clinics?
A Guide To Abortion Laws & Clinics In Your State
DMTBeautySpot
via https://www.DMTBeautySpot.com
Britni de la Cretaz, Khareem Sudlow