featured
Khareem Sudlow
Trump Banned White Privilege Training — Now Scholars Are On Strike
September 09, 2020
DMT Beauty
#DMTBeautySpot #beauty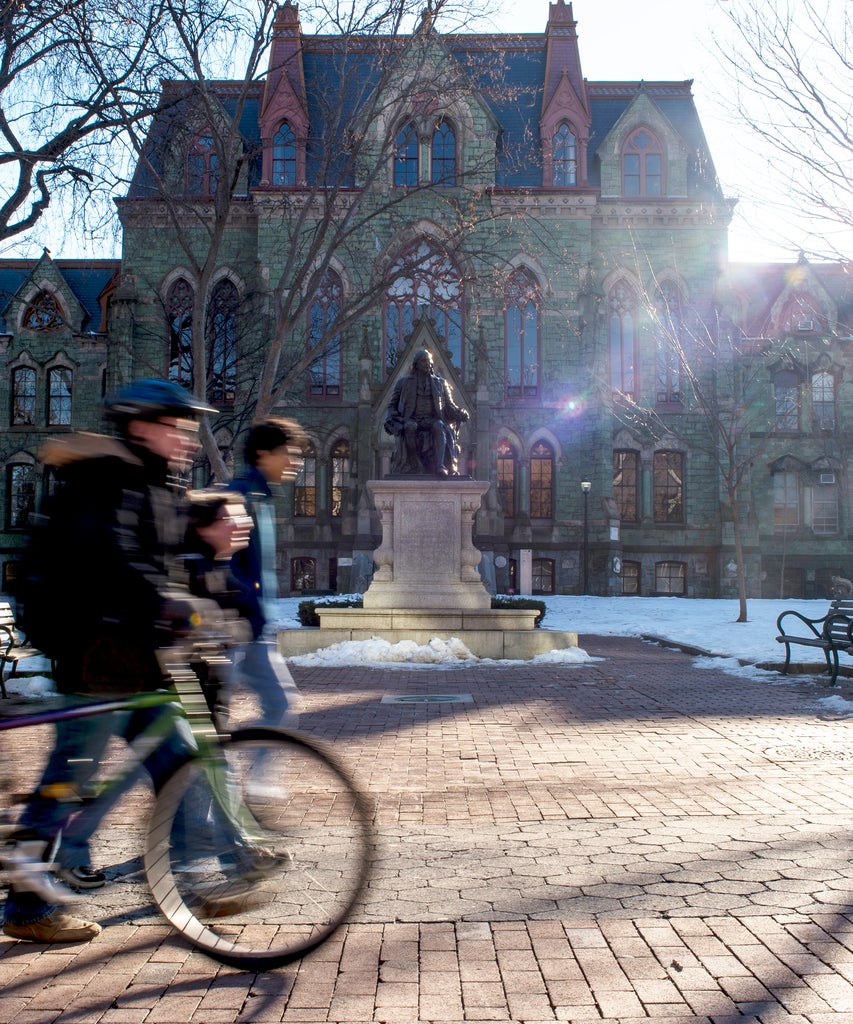 It's been a year of historic labor strikes, and another major strike action started this week. Yesterday and today, members of academia across higher education institutions are participating in the #ScholarStrike — a protest that began brewing after professional athletes in the NBA, WNBA, MLS, and MLB went on strike in late August.
Organized by Anthea Butler, a professor of Religious Studies and Africana Studies at the University of Pennsylvania, and Kevin Gannon, a professor of history at Grand View University, the strike unites with the Black Lives Matter movement to demand an end to police violence against Black Americans. Butler and Gannon have noted that the NBA strike was important because it in part showed "the failure of our governments — local, state, and national — to reckon with the tragic enormity of racist violence besetting, in particular, the Black community in the United States." That leadership failure meant that workers in various industries, including ones where they have a big platform as professional athletes do, were taking it upon themselves to act.
I would be down as a professor to follow the NBA and Strike for a few days to protest police violence in America.

— ProfB (@AntheaButler) August 26, 2020
Now, scholars are taking advantage of their academic expertise and online audience to educate the public. Despite pausing on teaching regular classes at their academic institutions, striking doesn't mean they're not doing work. Many academics have been creating educational Twitter threads, posting in-depth videos, and holding teach-ins over the past two days, focusing on the racism inherent to policing and mass incarceration in the U.S. Several academics are also calling for their colleges to end their relationships with police on campus.
The American Sociological Association has also made all articles published in their academic journal free to access online until midnight tonight.
In honor of the #ScholarStrike @ScholarStrike that begins today, we will be sharing tweets from Black women authors about prison abolition, critical race theory, and other pertinent topics. #CiteBlackWomen https://t.co/hZvG03ynEs

— Cite Black Women. (@citeblackwomen) September 8, 2020
According to the organizers, over 5,000 people registered to join the strike before it began. Yesterday, the National Communication Association's African American Communication and Culture Division held a panel on Black Lives Matter and antiracism that was live-streamed on Youtube. Academics in Canada joined the strike today, with their own schedule of teach-ins and plenty of educational resources tailored to Canada.
Since early June, scholars have been talking about racism within academic spaces by tagging #BlackInTheIvory, which was started by Dr. Shardé M. Davis, a professor of communications at the University of Connecticut, and Joy Melody Woods, a PhD candidate for Interpersonal Communication at the University of Texas at Austin, as a way for Black academics to share the discrimination they faced in gaining entry to higher-education spaces, the disproportionately few numbers of Black scholars in academia, the ways their voices are often devalued, and the extra unpaid work they're often called on to do in mentoring Black students and other students of color.
The #ScholarStrike gained even more urgency when President Trump suddenly ordered federal agencies to stop conducting training on "white privilege" and critical race theory this past Friday. The letter Trump sent to agencies called learning about such concepts "divisive, anti-American propaganda," referring to the order as a "purge." Critical race theory is simply the idea that racism is more than using a slur; it's about systems like policing and prisons, as well as countless laws and policies, related to housing or labor protections, ingraining and perpetuating an unequal hierarchy based on race over centuries.
Through their teach-ins, #ScholarStrike participants are in part highlighting how dominant educational narratives in both K-12 and college classrooms have long worked to maintain a racist status quo, often by obscuring the reality or not giving explicit focus on race — like teaching the Civil War as an issue of economic anxiety and states' rights, and using textbooks that gloss over the brutality of slavery and colonization in North America. After the resurgence of Black Lives Matter protests began in late May, and conservative detractors focused on so-called rioting, there was renewed discussion online of the 1921 Tulsa Massacre, in which white Americans destroyed a thriving Black community in Tulsa, killing hundreds of Black residents. Online, many people admitted that the first time they'd learned of the Tulsa Massacre was through an episode of HBO's Watchmen. Similarly, after the premiere of HBO's Lovecraft Country, in which protagonists face grave danger traveling through sundown towns, non-Black people online expressed shock that they'd never properly learned about them in a classroom setting.
It's also important to note how dangerous striking may be for some scholars. Most college instructors in the U.S. are not on tenure track or aren't protected by law when they do strike because their collective-bargaining agreement bans it. In an interview with Inside Higher Ed, Gannon said that participants were worried about the safety of their jobs and hoped that institutions would come out in support of striking faculty members, signaling that their #BlackLivesMatter sloganeering really meant something.
The #ScholarStrike is an act of solidarity and courage, directing organized attention to how the police and the criminal justice system are enforcers of racism, not just incidental to it. It's also a show of how labor actions can be contagious — one strike inspires and provides a jump-off point for another.
Like what you see? How about some more R29 goodness, right here?
The History Of Labor Day Is About Grief And Hope
The VP Of Color Of Change On Sustaining A Movement
Naked Protestors Gathered To Honor Daniel Prude
DMTBeautySpot
via https://www.DMTBeautySpot.com
Whizy Kim, Khareem Sudlow