Erin Corbett
featured
Twitter Plans To Fact-Check Trump For The Rest Of The Election, So You Don't Have To
September 10, 2020
DMT Beauty
#DMTBeautySpot #beauty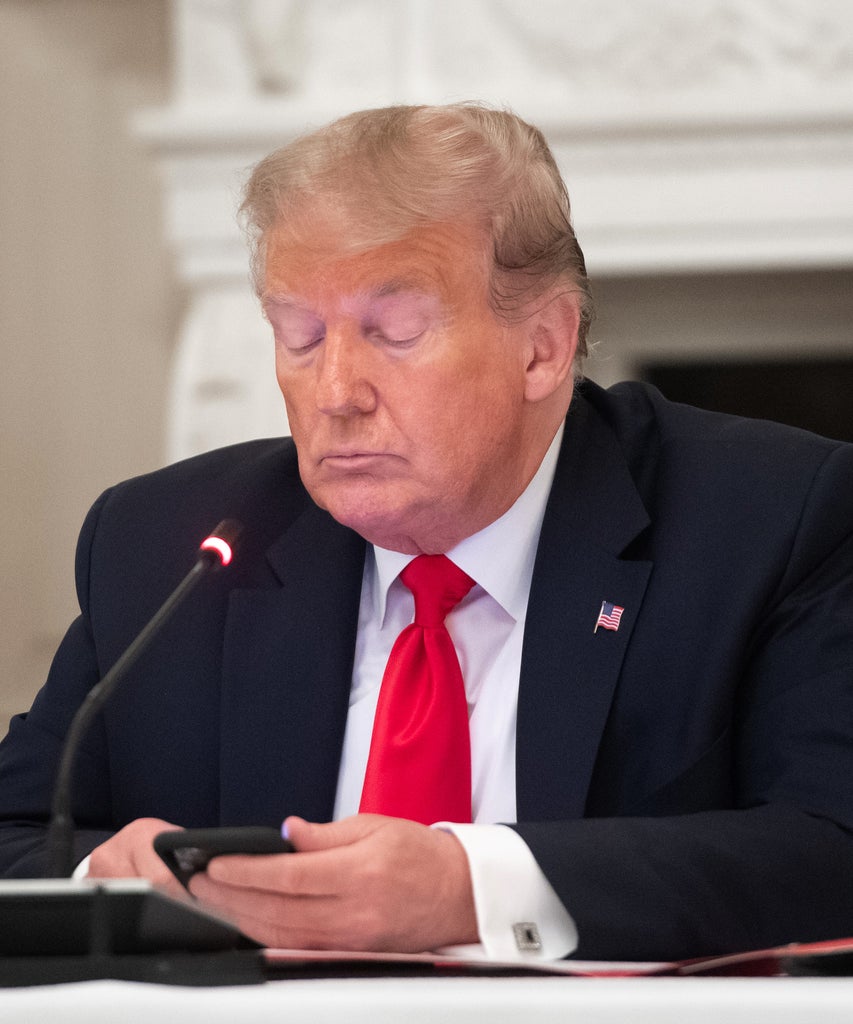 Twitter plans to aggressively crackdown on misinformation on the platform surrounding the upcoming election in what will likely turn into another battle with President Donald Trump. On Thursday, the social networking giant outlined its new policy, one week after the president encouraged some U.S. residents to vote twice in November. As a result, Twitter says it will label or remove "false or misleading information intended to undermine public confidence in an election or other civic process."
According to their statement, the company will now censor false or misleading claims that can lead to confusion around existing election laws. This includes comments that might sow doubt in the voting process, unconfirmed statements about election rigging and ballot tampering, and any declarations about election results that might interfere with the voting process. Basically, Twitter is taking on Trump with its fact-checking labels so you don't have to — and it's likely he won't be too thrilled about this policy update, which will go into effect next week.
Trump and Twitter have long feuded over what kind of information is appropriate to post on the site. Earlier this year, the president threatened to "strongly regulate" or shut down social media outlets after Twitter added a fact-checking label to two of his tweets falsely claiming mail-in voting would lead to widespread voter fraud in the presidential election.
At the time, Trump responded to Twitter's new policy, accusing the company of "stifling free speech" and "interfering with the 2020 Presidential Election." Twitter has also slapped labels on Trump's tweets threatening violence against protestors, noting the comments violate a "policy against abusive behavior" by threatening "harm against an identifiable group."
Trump has repeatedly pushed a narrative that mail-in voting would cause trouble in the election, in an effort to undermine the democratic process this fall, and Twitter's new policy seems to be one way of doing some damage control. The company seeks to both crackdown on misinformation about the election and voting process itself, as well as to get ahead of any turmoil that might follow the election results thanks to the president's repeated interferences. After all, Trump has joked he wouldn't leave the White House, even after two terms.
The president hasn't commented on Twitter's latest policy just yet, although based on his past threats to shut down the site, he most certainly will not approve of the changes. But Twitter isn't backing down, either.
"We will not permit our service to be abused around civic processes, most importantly elections," the company said Thursday. "Any attempt to do so — both foreign and domestic — will be met with strict enforcement of our rules, which are applied equally and judiciously for everyone."
Like what you see? How about some more R29 goodness, right here?
Jared Kushner Compared Trump To The Cheshire Cat
Why Does Trump Sound So Different In These Tapes?
Why Trump Involved The DOJ In A Rape Lawsuit
DMTBeautySpot
via https://www.DMTBeautySpot.com
Erin Corbett, Khareem Sudlow