Erin Corbett
featured
What Happened To Nicolas Chavez, The Houston Man That Police Shot Over 20 Times
September 11, 2020
DMT Beauty
#DMTBeautySpot #beauty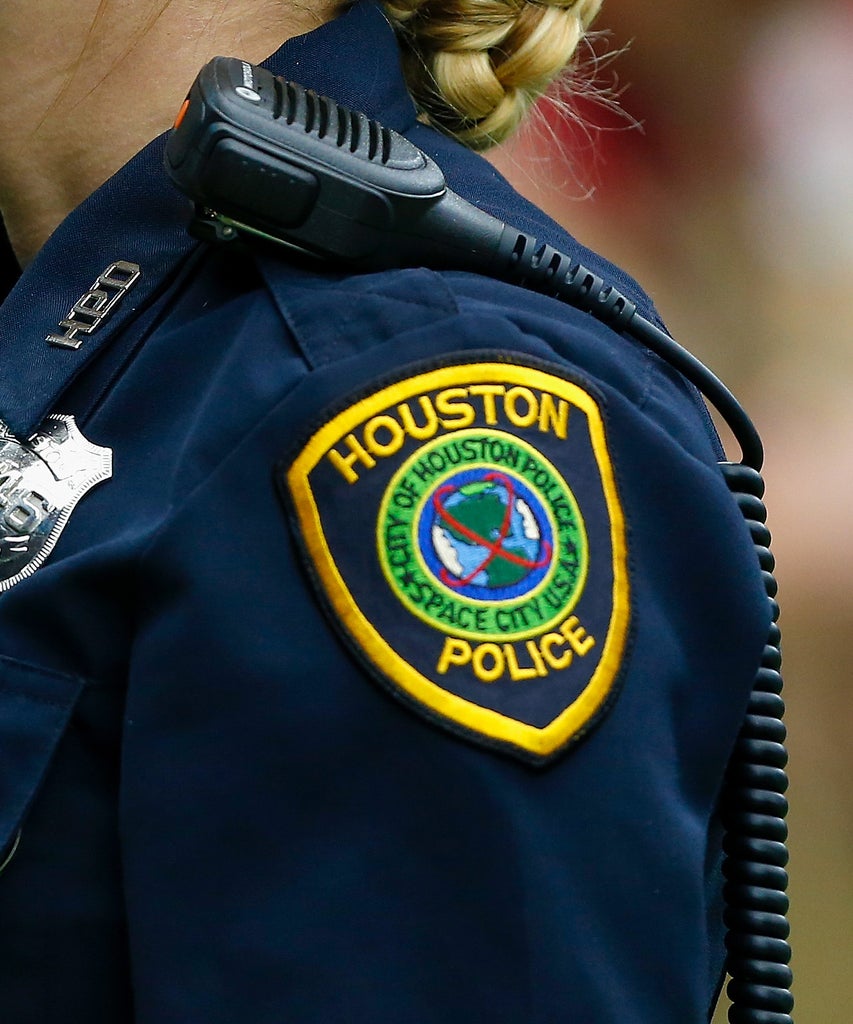 Four Houston police officers were fired Thursday after body camera footage showed the officers fatally shooting a 27-year-old man in April. Police shot and killed Nicolas Chavez on April 21, firing a total of 21 shots when Chavez was on the ground. Houston Police Chief Art Acevedo said at that point Chavez had already been incapacitated by police tasers and multiple bean-bag rounds, calling the lethal shots that followed unnecessary. "The discharge of those 21 shots by those four members are not objectively reasonable," said Acevedo.
But what happened to Chavez echoes a series of police shootings that have plagued communities of color in recent months and years. Police received an emergency call on April 21 stating that Chavez was "trying to jump in front of cars" on the interstate. His family told The Marshall Project in June that Chavez was in the middle of a mental health crisis at the time, and was diagnosed with bipolar disorder.
In a video, officers are heard repeatedly telling Chavez they want to help him and get him medical services, though they also appeared to have their weapons drawn throughout the encounter. The final moments of the video show Chavez crawling on the ground and reaching for a police taser, when an officer is heard saying, "Don't do it." As Chavez grabbed hold of the empty taser, police started shooting him.
After reviewing the footage himself, Chavez's father Joaquín said he believed the officers' actions were excessive. "He was on his knees, already wounded. He wasn't a threat to anybody at that point," he said. "It was an execution."
A toxicology report found that Chavez had methamphetamine, amphetamine and ethanol in his system when he died, CNN reported. "You don't get to shoot somebody 21 times because at that time, when we discharged those 21 rounds, Mr. Chavez was at his greatest level of incapacitation," said Acevedo.
But the Houston Police Officers' Union remains on the side of the officers, with the union's vice president claiming Chavez wanted to die by "suicide by cop."
"They did everything that everyone across this country is asking for law enforcement to do," said the union's president, Joe Gamaldi. "They de-escalated and retreated for 15 minutes. They used every non-lethal option available."
While some police officials believe the officers did their best to de-escalate the situation, meeting a person in an emotional crisis with weapons — even non-lethal ones — could still escalate an already stressful situation.
According to Alex Vitale, a sociology professor at Brooklyn College who spoke with NBC News about the incident, "Between a quarter and a half of all people killed by police in the U.S. are having a mental health crisis." Vitale added, "We need to develop a crisis management infrastructure that allows us to send people to situations without relying on guns and Tasers."
The data reveals a systemic problem. One study conducted by the Treatment Advocacy Center, a nonprofit that seeks to eliminate barriers to treatment for people with severe mental illness, found that people with untreated mental health struggles are "16 times more likely to be killed during a police encounter than other civilians approached or stopped by law enforcement."
Chavez's father said regardless of whether his son's behavior was "Wrong, right or indifferent, that's my son. He shouldn't be dead. It doesn't matter what you did, you should not be killed the way he was."
Like what you see? How about some more R29 goodness, right here?
Police Are Killing Black People At A Higher Rate
Naked Protestors Gathered To Honor Daniel Prude
How Portland Police Shot & Killed Michael Reinoehl
DMTBeautySpot
via https://www.DMTBeautySpot.com
Erin Corbett, Khareem Sudlow