Asia Ewart
featured
Why Are These Cities Now Called "Anarchist Jurisdictions"? Racism.
September 21, 2020
BruceDayne
#DMTBeautySpot #beauty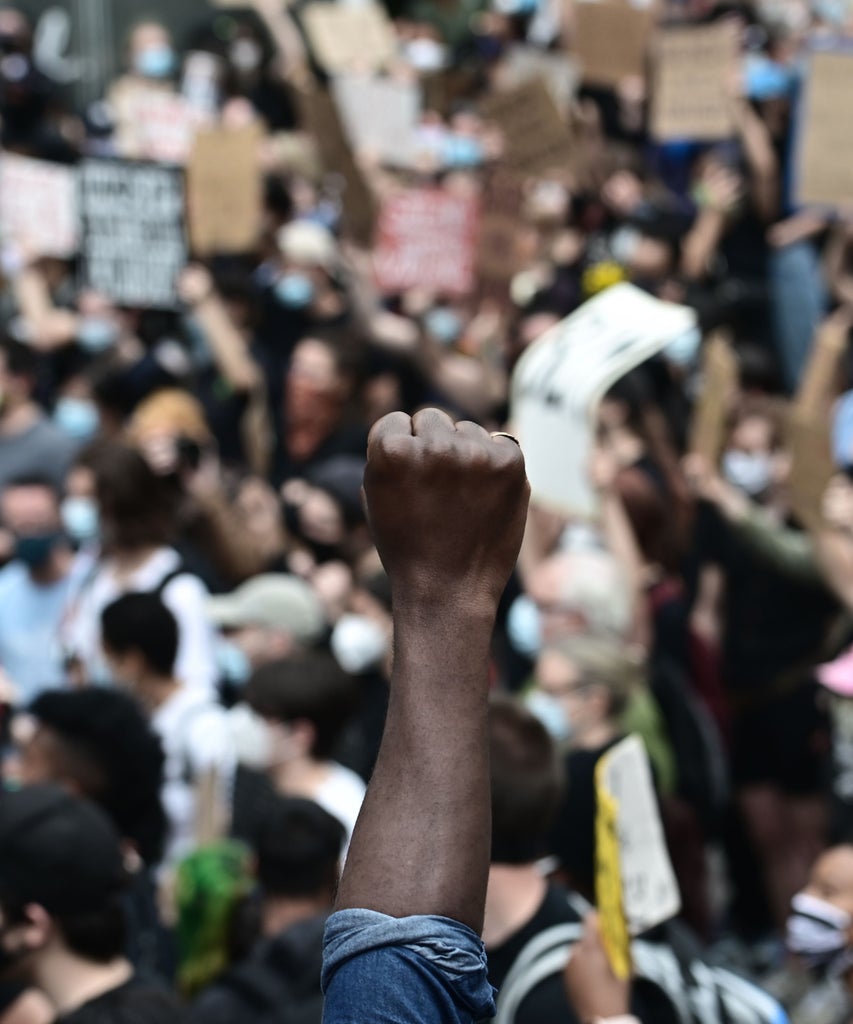 In the Trump administration's never-ending quest to distract, infuriate, and confuse the American people, the Department of Justice announced in a memo on Monday that New York City, Portland, and Seattle would officially be deemed "anarchist jurisdictions."
What is the point of assigning this definitely not-made-up term to these three cities? Basically, pettiness, with a little bit of racism thrown in. The DOJ claims that they made this decision in direct response to increased "violence and destruction of property" within these cities, specifically following this summer's Black Lives Matter demonstrations. Essentially, then, each location risks losing different levels of federal funding because its residents didn't want statues honoring racist leaders to remain in place. It doesn't hurt that all three cities have Democratic leadership and majority Democratic populations, making them unimportant to Trump as he makes his re-election bid.
This decision comes a few weeks after Trump's September 2 memorandum declaring that, should a state and local government body permit "anarchy, violence, and destruction in American cities," they'd have their federal funds reviewed and have restrictions set on their federal grant funding. But how would this be determined? With definitely not made-up and highly objective criteria like, "Whether a jurisdiction unreasonably refuses to accept offers of law enforcement assistance from the Federal Government" and "Any other related factors the Attorney General deems appropriate."
So now that New York City, Portland and Seattle are now "anarchist jurisdictions," what does that actually mean for the cities and their residents? Nothing good. These places have all been hit hard by the pandemic, with record unemployment and ongoing housing insecurity — to say nothing of the effects of the actual disease. So, it's really not helpful to have Trump threaten their federal funding.
Dubbing multiple cities as "anarchic" because they don't fall under a singular vision of what the president considers peaceful is a gross misuse of power, and one that the president doesn't seem to care about exercising just 44 days before the election. It's also a clear example of the Department of Justice trying their best to distract the U.S. from Trump's constant failings — from his polling numbers to his mishandling of the coronavirus pandemic — by essentially threatening Trump's opposition.
And it's this very opposition that has wasted no time speaking out against Monday's memo. "The President and Bill Barr's latest stunt is pure politics AND unconstitutional," New York City Mayor Bill de Blasio tweeted. "We will see them (and beat them) in court if we have to."
New York Gov. Andrew Cuomo noted during a press conference on Sunday that being dubbed an anarchist jurisdiction, and potentially losing funding, is "cheap, it's political, it's gratuitous, and it's illegal."
All undoubtedly true. But while the potential loss of federal funding is no laughing matter, after decades of rampant, destructive gentrification, New York's new designation as an Anarchist Jurisdiction might just mean that there's some hope for the future.
Like what you see? How about some more R29 goodness, right here?
Can Trump Actually Defund New York City?
No, Joe Biden Didn't Play An NWA Song At His Rally
Can Trump Really Refuse To Leave Office?
DMTBeautySpot
via https://www.DMTBeautySpot.com
Asia Ewart, Khareem Sudlow