featured
Khareem Sudlow
Will COVID-19 Change The Way We Treat Opioid Use Disorders?
September 23, 2020
BruceDayne
#DMTBeautySpot #beauty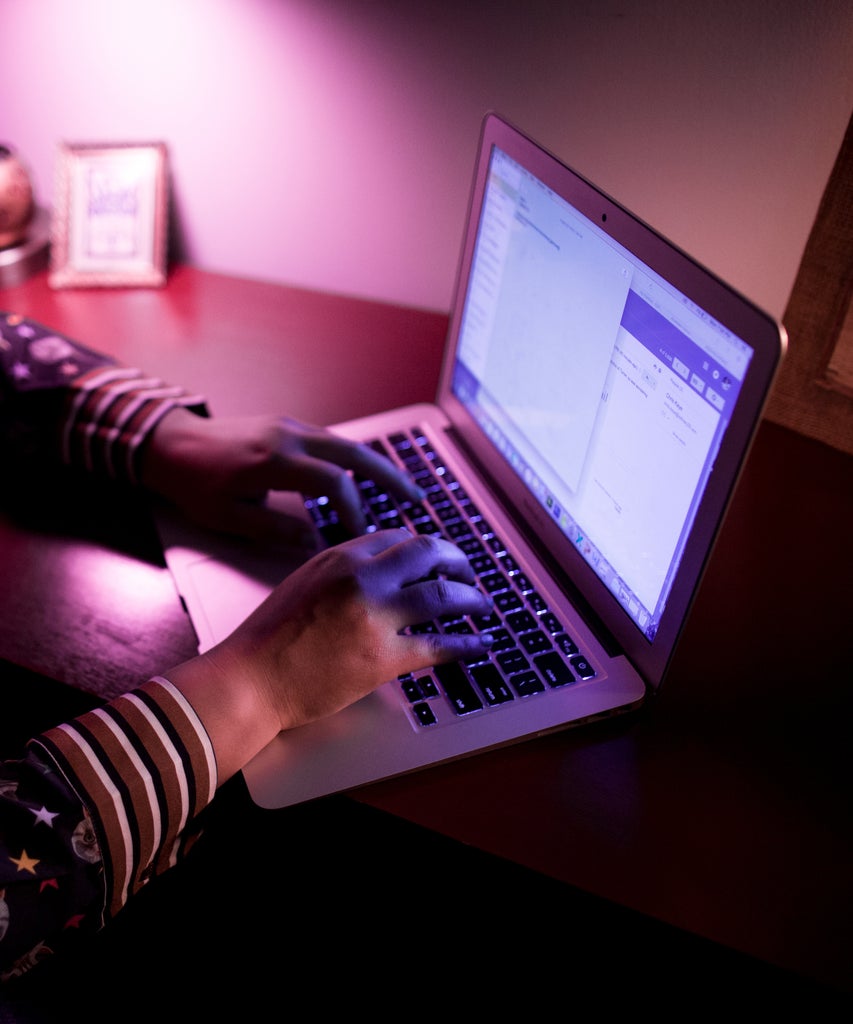 Since COVID-19 began, the number of opioid-related deaths has been rising. The American Medical Association reports that 40 states have seen an increase in opioid overdose deaths, particularly those involving fentanyl, since March.
The stress of the past several months is taking a toll on many peoples' mental health. So is the isolation, says Rosa Riley, program manager of the National Stigma Initiative at Shatterproof, a nonprofit focused on combating addiction. Seclusion is a risk factor for depression, and due to social distancing requirements, friends and family members who don't live together may have found it harder to physically check in on each other. All of these issues can affect those with substance use disorders.
"It can be especially problematic because of how folks access treatment, whether it's support groups or the doctor's office. Things being closed down and people having to travel to receive medications is definitely a challenge," Riley says.
The rising number of overdose deaths and the limited access to in-person treatments have forced the medical community to scramble to find alternative care solutions during the pandemic. One option that's been getting an increasing amount of attention is telehealth-based addiction treatments.
When it comes to substance use disorder treatment, telemedicine has remained a bit taboo. "Historically, addiction treatment relied on the ability of people to gather, in 12-step groups, in support groups, or in psychotherapy clinics, generally in a group format," says Harshal Kirane, M.D., Medical Director of Wellbridge Addiction Treatment and Research. The ability to connect, in person, with others who have had similar experiences can be transformative, he says.
But right now, some of these approaches simply aren't an option. While many in-patient treatment centers are still accepting patients, plenty of support groups and psychotherapy providers have moved online. As a result, telemedicine is gaining more attention as a credible and critical method of treatment. The shift to using telehealth for medication-based treatment for opioid use disorder is especially groundbreaking — and, some would argue, overdue.
One treatment for opioid use disorder aims to replace a short-acting opioid (such as heroin or OxyContin) with a long-acting opioid (such as methadone or buprenorphine). This allows the person to wean themselves off or maintain abstinence from the short-acting opioid without developing symptoms of intense withdrawal, explains Dr. Kirane: "The long-acting opioid is functioning in a structured and supportive manner to undo unhealthy behavior."
Increasingly, providers are relying on buprenorphine (one brand name you may have heard of is Suboxone, a pill). The drug has been around since the early 1980s, and has been FDA-approved to treat opioid use disorder since 2002. "In the last 10 years, studies that have evaluated communities hit hard by the opioid crisis, have found that where buprenorphine is available, there are lower rates of suicide, less trafficking of drugs, and fewer overdose deaths," Dr. Kirane says. It can also help patients abstain from using opioids for a more sustained period of time and improve their overall health, he says.
Dr. Kirane acknowledges that buprenorphine treatment isn't perfect. "As with any medication, the risks and benefits must be appropriately evaluated," he says. The body does become dependent on it, which means patients can go into withdrawal if they stop taking it abruptly; it's also possible (though not common) to overdose on buprenorphine, especially when using it in tandem with other drugs or alcohol. But it's widely seen as a useful tool in the treatment of opioid use disorders, and may be a safer alternative to methadone, which has four times the rate of overdose compared to buprenorphine.
There's another advantage to buprenorphine: For the time being, it can be prescribed to new patients over the phone.
That wasn't always the case. Before March, patients were required to complete an in-person physical examination before they could be prescribed the treatment. But after the onset of COVID-19, the DEA, in conjunction with the Substance Abuse and Mental Health Services Administration (SAMHSA), stopped requiring those in-person evaluations for people who need a buprenorphine prescription, as long as a qualified health professional "determines that an adequate evaluation of the patient can be accomplished via telehealth."
The exemption does not apply to prescribing methadone, which in general is more strictly regulated than buprenorphine, to new patients; though for now, practitioners can use telehealth to prescribe methadone to existing patients.
Telemedicine startup Boulder Care is one provider supplying buprenorphine via telehealth, and it's seen a notable increase in patients since COVID-19 began, according to founder and CEO Stephanie Strong. She hopes the trend of utilizing telemedicine for addiction care will continue past the global health crisis, because she believes it's providing more people with access to life-saving treatment. "We know that removing barriers to buprenorphine saves lives," Riley adds. "For example, France saw a 79 percent decline in fatal overdoses over four years after buprenorphine prescribing regulations were eliminated."
Dr. Kirane notes that almost half of U.S. counties don't have a single buprenorphine provider. A study in New York City also found that buprenorphine treatment for opioid use disorder is most prevalent in zip codes with more white patients, and treatment access is limited in low-income areas and areas with a large population of Black and Latinx residents (who historically, due to racist stigma that persists in the criminal justice system, have been incarcerated rather than treated for substance use disorder, Riley points out). Not everyone has the means or the time to travel to visit a provider in order to receive an in-person examination.
When Chekesha "Kay" Ellis went through withdrawal 10 years ago, for instance, the closest treatment clinic to her home was an hour-and-a-half drive away, it had a two-week waiting list, and Suboxone had to be paid for in cash. "Two weeks, when you're going through cold turkey — one day is hell, two days is hellfire," she tells Refinery29. Ultimately, she went through withdrawal alone, and today, she is an advocate of telemedicine-based recovery options.
Greater acceptance of telemedicine-based treatment could help bridge this kind of geographic care gap. It may often improve long-term retention, often a barrier to substance use disorder treatment, which tends to be most successful with ongoing care. Some research indicates that telemedicine may be a way to improve retention, though more studies need to be done to confirm this, according to a review in the Journal of Substance Abuse Treatment. In a small pilot study, the Mayo Clinic found that around 59 percent of patients remained in telehealth buprenorphine treatment after three months. Of those patients, 94 percent of people who stuck with the treatment for 3 months were no longer actively using opioids in a harmful way.
Being present in a clinical setting creates a structured schedule in patients' lives that is invaluable to many, Dr. Kirane says. But telemedicine offers flexibility that others may find beneficial as well, Strong says. Boulder's telemedicine approach allows patients to more easily meet with their peer recovery coaches, and gives care providers the option of communicating with patients on nights or weekends. Working with a person virtually also allows providers to gain a better understanding of other factors about the patients' lifestyle that may affect their substance use disorder treatment, which can be helpful too, she adds.
Telehealth is not completely accessible to all people, however. Boulder delivers telehealth care via video and messaging through its app, so a person would need to have a phone and an internet connection to receive treatment. Currently, Boulder's full services are only available to individuals for self-enrollment in select states on the West coast, as well as nationwide for employees of some large companies including Amazon and Alaska Air. There are telemedicine companies bringing substance use disorder treatment to other states, but some locations in the U.S. still require an in-person visit to procure a buprenorphine prescription. And as of now, the telehealth exemption is only in effect until the public health emergency declared by the Secretary of Health and Human Services (which has been in effect since January, and was renewed in July) ends, or the DEA specifies an earlier date.
Cost can also be a prohibitive factor. Most insurance companies do cover the cost of medications used to treat opioid use disorder; the uninsured and underinsured can contact SAMHSA's National Helpline for help finding state-funded facilities or facilities that offer sliding scale fees.
For now, more large, long-term studies still need to be done to determine how effective telemedicine-prescribed buprenorphine treatment really is. Telemedicine companies like Boulder are hoping that their success stories and data (Boulder is currently conducting a study on telemedicine substance use disorder care with a federal grant from the National Institute on Drug Abuse) provide ample incentive to expand their services, giving people in more states access to treatment.
No one treatment option, including telemedicine, is a magic bullet when it comes to treating substance use disorder, says Dr. Kirane. "But if telemedicine can serve as a conduit to bridge that treatment gap, and perhaps transform what is generally perceived as a very stigmatized domain of care to something that's more accessible, I think it's absolutely an incredible tool that we should continue to explore," he says. In conjunction with other methods, including therapy, support groups, lifestyle changes, and medication, it might be able to help fight off this particular epidemic.
If you are struggling with substance abuse, please call the SAMHSA National Helpline at 1-800-662-4357 for free and confidential information.
Like what you see? How about some more R29 goodness, right here?
Sorry, Oleandrin Isn't A New COVID "Cure"
What Calling Racism A Public Health Crisis Means
Ed Sheeran Opens Up About His Substance Abuse
DMTBeautySpot
via https://www.DMTBeautySpot.com
Mara Santilli, Khareem Sudlow