featured
Khareem Sudlow
Ken Bone Was So "Uncommitted" That He Voted For…Jo Jorgensen
October 07, 2020
BruceDayne
#DMTBeautySpot #beauty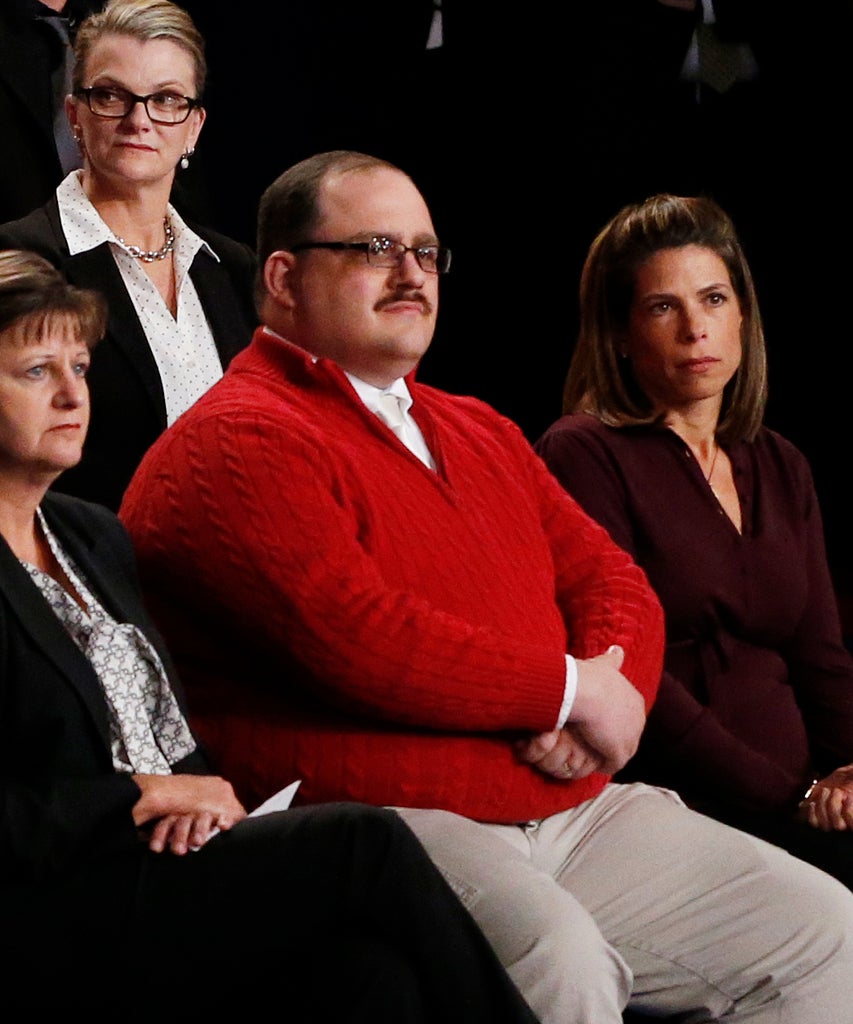 Ken Bone, the world's most infamous undecided voter is back — and somehow still wasn't sure who to vote for in 2020. He may have become decided enough to vote in the 2016 election, but according to Bone, he experienced similar feelings of cognitive dissonance and announced on Wednesday that he has finally come to terms with his selection for the 2020 presidency: Jo Jorgensen. OK!
It's been almost four years to the day since Bone went viral as "Red Sweater Guy" during the second debate between Hillary Clinton and Donald Trump at Washington University in St. Louis, MI. In a town hall-style debate, Bone asked both candidates about their respective energy policies and became an overnight sensation. At that point, he staunchly refused to say who he voted for in the last election, but a 2017 interview with CNN gives us some ideas. Months into Trump's presidency, Bone was sharply critical saying he was "unhappy" with what he was seeing. Given his near-immediate dislike of the way Trump has been running things, you'd think the answer would be obvious, but Bone says it's not that simple.
"To be perfectly honest, I'd say I'm uncommitted again," Bone told Newsweek. "Very, very few people in either of these election cycles are truly undecided. They're uncommitted, which means that you don't really have a positive opinion of either candidate."
In announcing his Jorgensen vote on Twitter Wednesday, Bone also clarified that he did, in fact, vote for Hillary Clinton in 2016. After voting for Clinton and now Jorgensen, Bone says, "I don't agree with either of them 100% but felt they were the best options available to me at the time."
Bone wasn't always an uncommitted voter. Earlier this year, he declared himself a proud Yang Gang member and publicly endorsed Andrew Yang during the Democratic primaries. In his interview with Newsweek, Bone said Yang's campaign appealed to him because it was forward-thinking in a way that he didn't see from other candidates. He also said that the first presidential debate didn't improve his opinions of Trump or Biden. "I think that we kind of got what we expected," Bone said of the nightmarish fever dream thinly veiled as a presidential debate. "In a way, we almost got what we deserved, because we've all played our part in raising the temperature of political discourse."
But before coming out as a Jorgensen voter, Bone's indecisiveness caused confusion. Though he said it was "uncommitted" rather than undecided, it's hard to imagine that many people are feeling impartial to either President Donald Trump or former Vice President Joe Biden, considering their starkly different campaigns.
Either way, Bone was in a minority group among voters: In late September, a new national poll released by NBC News and Wall Street Journal found that only 11 percent of eligible voters in the United States had yet to decide if they would vote for Biden or Trump. Some experts and commentators speculate whether, in this current political climate, the concept of a truly undecided voter even exists anymore.
Bone's ultimate non-commitment to Biden or Trump sends a confusing message to voters — especially those that are actually undecided, and perhaps not just using a Red Sweater platform to share their inner thoughts. But the concept of an undecided voter in this election was best summarized by David Sedaris: "To put them in perspective, I think of being on an airplane. The flight attendant comes down the aisle with her food cart and, eventually, parks it beside my seat. 'Can I interest you in the chicken?' she asks. 'Or would you prefer the platter of shit with bits of broken glass in it?' To be undecided in this election is to pause for a moment and then ask how the chicken is cooked."
Like what you see? How about some more R29 goodness, right here?
What Exactly Is The "Army For Trump"?
What Is Tomi Lahren Saying About Biden's Mask?
Tag Yourself In Trump's Latest Twitter Rant
DMTBeautySpot
via https://www.DMTBeautySpot.com
Sarah Midkiff, Khareem Sudlow