featured
Jasely Molina
Dear Eva Longoria, Let's Talk About "The Real Heroines" Of The Election
November 11, 2020
BruceDayne
#DMTBeautySpot #beauty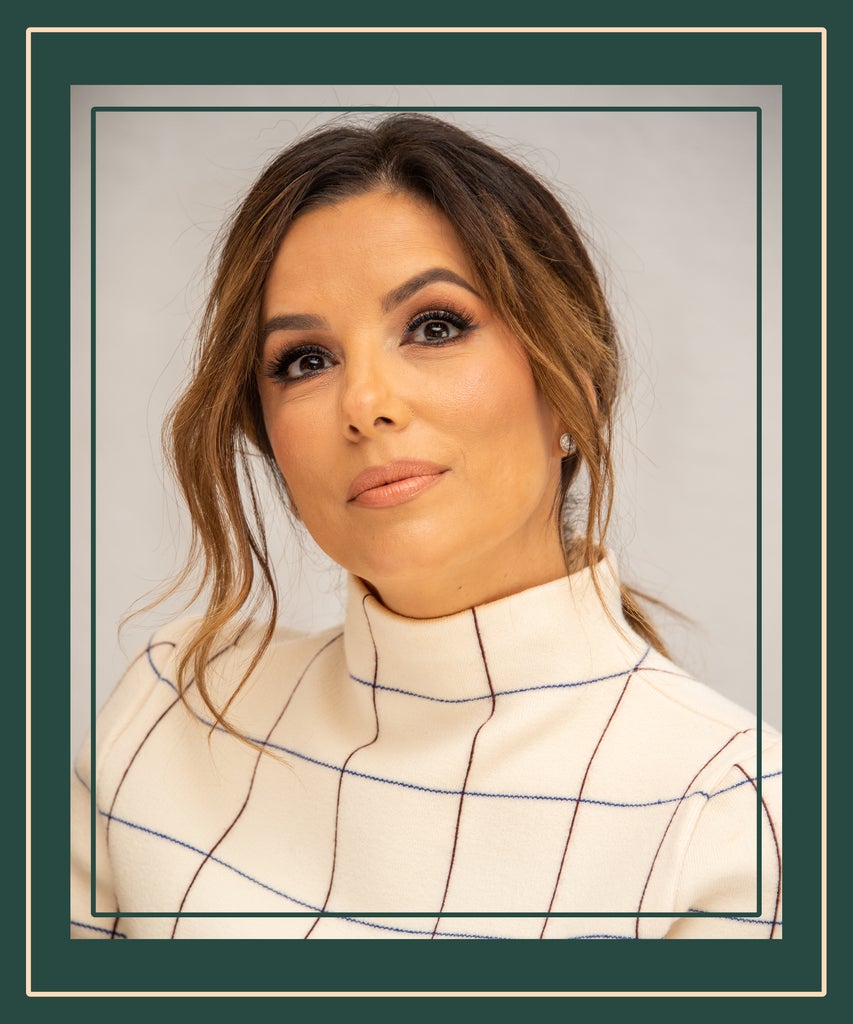 During an MSNBC interview on Sunday, actress Eva Longoria credited President-Elect Joe Biden's victory to Latinas. "Women of color showed up in big ways!" she told host Ari Melber. "Of course, you saw in Georgia what Black women have done, but Latina women were the real heroines here, beating men in turnout in every state and voting for Biden-Harris at an average rate of 3:1."
Following intense backlash on social media, which called out Longoria's dismissal of the work of Black women voters, the actress issued a public apology and attempted to clarify her position. "My wording was not clear and I deeply regret that," she wrote. Still, Longoria's refusal to acknowledge Black women's accomplishments in order to elevate non-Black people from her own community is part of a larger problem, one that exposes the ongoing erasure of Black women. It is indisputably anti-Black and unacceptable — and we've seen it time and time again.

Black women are the backbone of our democracy, as Vice President-Elect Kamala Harris — the first Black, South Asian, and woman vice president — said in her victory speech on Saturday. We are the visionaries, the leaders, the fighters, and the healers. We always deliver — even when society constantly tries to tear us down and eradicate our contributions and existence from history.
I want to speak directly to the Black women in our country. Thank you. You are too often overlooked, and yet are asked time and again to step up and be the backbone of our democracy. We could not have done this without you.

— Kamala Harris (@KamalaHarris) November 9, 2020
As a Black Latina, who is first and foremost a Black woman, I've watched a number of privileged non-Black Latinx people use their platforms to perpetuate anti-Blackness and feed into the anti-Black rhetoric that has historically existed in Latinx communities. From Gina Rodriguez interrupting a Black interviewer when he praised Yara Shahidi for being a role model for young Black women to Lisa Vidal claiming to be "everything" when she was asked about her identity, members of the Latinx community have participated in perpetuating the erasure of Black people.
Additionally, when white Latinas praise other Latinas, they're often not talking about Black Latinas. We do not exist in Latinidad. We are dismissed, overlooked, disrespected, and disregarded. For centuries, Latinx power has only applied to non-Black Latinx people. We are not seen as the "real heroines."
That's why Longoria's comment was so harmful and insensitive to those of us who have long been erased. Not only did I feel my own voice was being diminished, but so were the voices and work of resilient Black women like Stacey Abrams, who, after losing the Georgia gubernatorial race in 2018 in an election with mass suppression of Black voters, devoted two years to advocating for voter equality and registered 800,000 Georgia residents to vote. Abrams' civic duty and hard work helped Georgia flip from red to blue for the first time in 30 years.
In the midst of a chaotic presidency and an even more chaotic election season, Black and brown people have called for unity to end Donald Trump's racist reign. Combined, Black and Latinx voters made up roughly 25% of voters, yet we felt the world's pressure to make the "right" vote, whether or not we benefited from the outcome. Black and brown communities often lack access to adequate health care, housing, education, and protection, no matter how we vote.
However, marginalized voters were the easiest targets to scapegoat. Latinx people were blamed for Joe Biden losing Florida, even though Miami and Orlando — whose populations are nearly 70% Latinx and 32% Latinx respectively — went blue. More importantly, Latinx communities are not a monolith, and the ways that some groups within the Floridian Latinx community voted should not be used to judge the larger, predominantly blue Latinx vote in the rest of the country. It's not dissimilar to when Black people were blamed for Hillary Clinton losing the 2016 Presidential Election because of the harmful myth that we do not vote — even though Black people have stable and higher voter turnout rates than other marginalized groups.
From a record-breaking number of Latinas running for Congress to a record-breaking number of Black people registering to vote, both communities strongly influenced the outcome of the 2020 presidential elections. Exit polls showed 55% of white women voted for Trump compared to the 70% of Latinas and the resounding 91% of Black women who voted for Biden.

Numbers like that demonstrate who the real heroines are. They also show why it's important for Eva Longoria — and the rest of the world — to know that, in a society that constantly silences intersectional communities, including those who are often stuck in the middle like Black Latinx people, it is not okay to add to the erasure of our voices.
When Latinx celebrities only view people who look like them as their equal, and look at other marginalized communities as competition or as being their inferior, they are going against them. They are also furthering the divide between non-Black Latinx people and Black Latinx people like me, who already feel disconnected from their Latindad due to the systemic racism in Latin America. Before Longoria attempts to speak on behalf of her entire community, she needs to recognize her racial biases and privileges, and her apology should have acknowledged her own contribution to anti-Blackness.
You don't dismiss your Black sisters and plug in your own feats — you uplift them. You use your platform to shed light on their struggles and victories. You educate your own so they don't repeat these same errors. Above all, when you diminish the work of Black women from within and without your community, from society, and from history, you are also invalidating their experiences, their roots, their identity, their existence.
Black women are here. We've always been here. And we will always be here saving the day, whether or not we are acknowledged. Let's never downplay that, especially when enough of society attempts to do so — no ifs, ands, or buts.
Like what you see? How about some more R29 goodness, right here?
DMTBeautySpot
via https://www.DMTBeautySpot.com
Jasely Molina, Khareem Sudlow