featured
Khareem Sudlow
Did Ivanka Trump Make Her Kids Transfer Schools Because She Didn't Follow COVID Rules?
November 13, 2020
BruceDayne
#DMTBeautySpot #beauty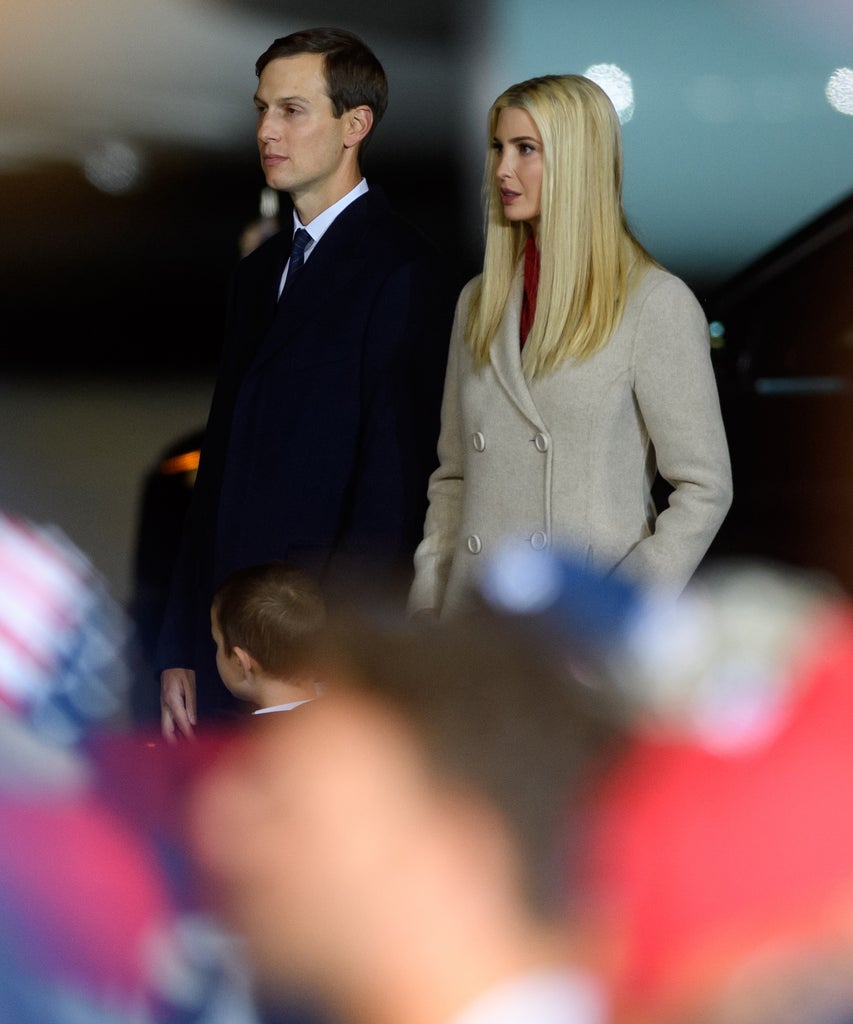 Ivanka Trump and Jared Kushner pulled their three kids out of a Jewish day school in Washington, D.C., in mid-October, after other parents became worried about the couple's lack of social distancing and masks, particularly in light of the recent White House COVID-19 outbreaks, according to the Jewish Telegraphic Agency.
Their kids — Arabella, Joseph, and Theodore — had attended the Milton Gottesman Jewish Day School, but started at Melvin J. Berman Hebrew Academy in suburban Maryland on October 19. A source told JTA that the couple transferred to Berman because it offered more in-person classes during the pandemic. But parents of children who attend Milton, as the school refers to itself, which is also reportedly switching to part-time in-person classes next week, said the real reason was that parents became concerned about the couple not complying with the school's COVID protocols. This sounds about right for the Trump family, who famously hate masks and think that rules don't apply to them.
The protocols, based on CDC guidelines, ask families to avoid off-campus gatherings where social distancing and mask-wearing are not practiced. "Families and students should avoid hosting or attending large gatherings where proper social distancing measures are not feasible," according to Milton's guidelines. Berman also reportedly has COVID protocols, including asking parents to limit inessential travel, wear masks, and avoid hot spots.
The "breaking point," at least for one parent, was the September 26 super-speader party in the White House Rose Garden celebrating the nomination of Amy Coney Barrett to the U.S. Supreme Court. While the two were not in attendance, they very likely came into contact with some of those who tested positive, including President Donald Trump, who was soon thereafter hospitalized for COVID. On September 29, Ivanka also traveled to the presidential debate in Cleveland, where the Trump family ignored directions to wear masks.
"There was concern for the safety of children because it was very clear the Kushner parents were violating public health recommendations," the parent told JTA anonymously.
Other parents told JTA that the school tried to work out a compromise with the Kushners, but there was no agreement in the end.
It's unclear, also, whether the Kushners will even stay in the Washington, D.C., area now that Donald Trump has lost the election, although the president is continuing with his bogus claims of fraud and has not conceded.
The White House issued a statement in response to the story: "Unnamed sources attacking a family's decision about what is best for their kids in the middle of a pandemic is shameful," said spokesperson Carolina Hurley. "As is true for all families, schooling choices and education are deeply personal decisions and they owe no one, especially idle gossips seeking press attention, an explanation."
Like what you see? How about some more R29 goodness, right here?
So...What's Ivanka Doing Next?
Where In The World Is Ivanka Trump?
Jared Kushner Doesn't Understand Systematic Racism
DMTBeautySpot
via https://www.DMTBeautySpot.com
Natalie Gontcharova, Khareem Sudlow