Erin Corbett
featured
Geraldo Rivera Came Up With A Truly Terrible Name For The COVID-19 Vaccine
November 20, 2020
BruceDayne
#DMTBeautySpot #beauty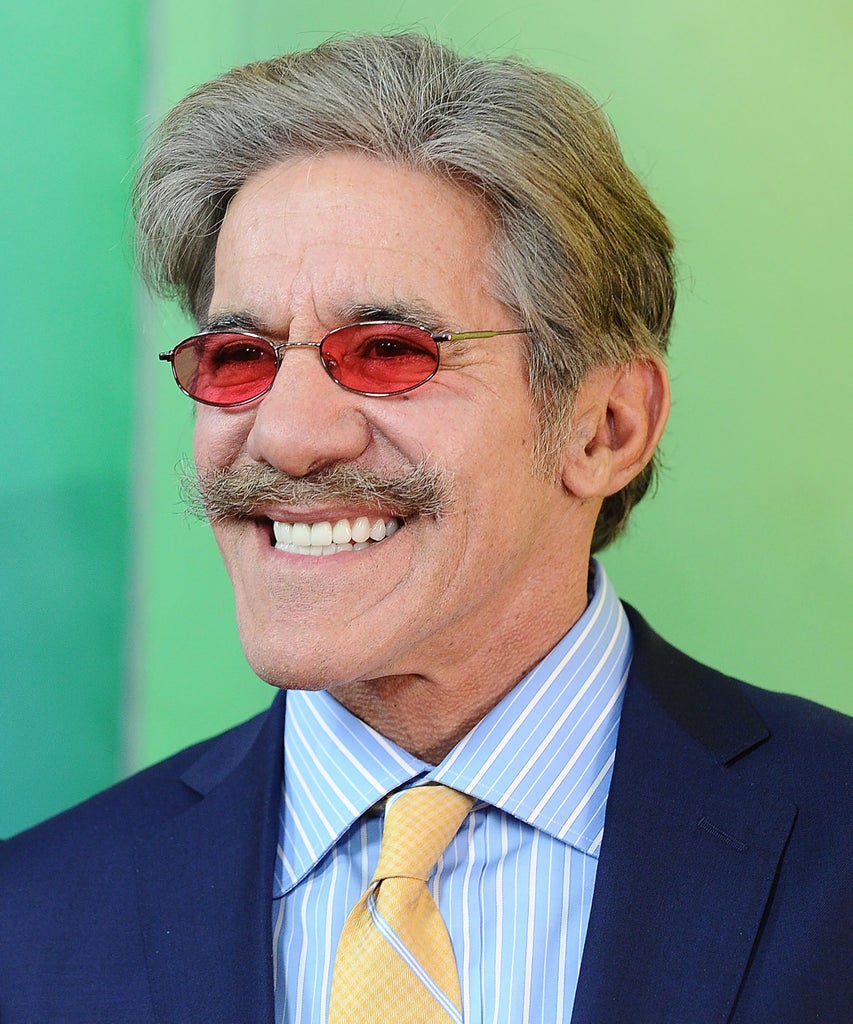 Just when you think Fox News is done making outrageous and false political claims — or just deeply inappropriate ones — they once again say the worst thing possible. In the latest Trump loyalty test, Fox News pundit Geraldo Rivera joined the team at Fox & Friends on Friday morning to make a case for naming the COVID-19 vaccine — wait for it — after outgoing president Trump. (You know, as a nice gesture.) Because, according to Geraldo Rivera and Geraldo Rivera only, if anyone is deserving of a nice gesture right now, it's Donald Trump.
With everyone telling Trump that it's time to concede to President-elect Joe Biden in the 2020 presidential election, Rivera asks, "Why not name the vaccine 'The Trump'? You know, make it like, 'Have you gotten your Trump yet?'" He added, "It would be a nice gesture to him." Hosts Steve Doocy and Ainsley Earheardt appeared to laugh it off, while Brian Kilmeade could not hide his lack of enthusiasm for the suggestion if he tried.
"I wished we could honor him in that way," said Rivera before crediting Trump with the "amazing miraculous breakthroughs" in developing a vaccine.
To soften the blow of defeat Fox's Geraldo proposes naming the vaccine after Trump. "It would be a nice gesture to him and years from now it would become kind of a generic name. Have you got your trump yet, I got my trump, I'm fine. I wished we could honor him in that way." pic.twitter.com/fM8qwFhxF6

— Josh Marshall (@joshtpm) November 20, 2020
It should be noted that after Pfizer announced last week it had developed an effective COVID-19 vaccine in partnership with Germany's BioNTech, Trump wrongly took credit for the development, claiming it was part of his administration's Operation Warp Speed. Pfizer, however, never accepted any government funding for its work on the vaccine.
Nevertheless, Rivera seems to give Trump the credit — and people had some thoughts about his wild suggestion. As one person wrote on Twitter, "I thought electing Biden was the Trump Vaccine." Another chimed in, "You might as well name it 'poison' because millions of Americans won't trust or take any vaccine with Trump's name on it." The Twitter account LOLGOP made a counter offer to Rivera, stating that a better way to honor the president would be to "Bury the dead at Mar-a-Lago."
But it's unsurprising that the TV personality would say this. Rivera has been a long time friend and supporter of the president, once describing him as a civil rights leader, and said the president has been treated "unfairly." Still, his support has its limits: When Trump launched racist attacks on Reps. Alexandria Ocasio-Cortez (D-N.Y.), Ilhan Omar (D-Minn.), Ayanna Pressley (D-Mass.) and Rashida Tlaib (D-Mich.) last year, telling them to "go back" to their countries, Rivera drew the line. More recently, Rivera called out Fox News host Jesse Watters' claims this week that the Trump campaign may be able to overturn Biden's victory. "We're giving false hope to people," he said.
When it comes to a COVID-19 vaccine, anything with Trump's name on it would certainly be cursed, and we don't need that kind of energy moving forward. Further, if a Trump-branded vaccine would earn the president any money at all, a boycott would certainly be in order. But most importantly, it seems like giving Trump any credit for a COVID-19 vaccine would be a disservice to the more than 252,000 people who died on his watch. They deserve much better.
Plus: does anyone really want something called "Trump" injected into their bodies?
Like what you see? How about some more R29 goodness, right here?
Who Really Voted For Trump This Election
What In The World Is Happening To Rudy Giuliani?
Tom Cotton Gave A 15-Min Rant On Honoring Pilgrims
DMTBeautySpot
via https://www.DMTBeautySpot.com
Erin Corbett, Khareem Sudlow