Erin Corbett
featured
Hmm… Over 100 Secret Service Members Have Contracted COVID
November 13, 2020
BruceDayne
#DMTBeautySpot #beauty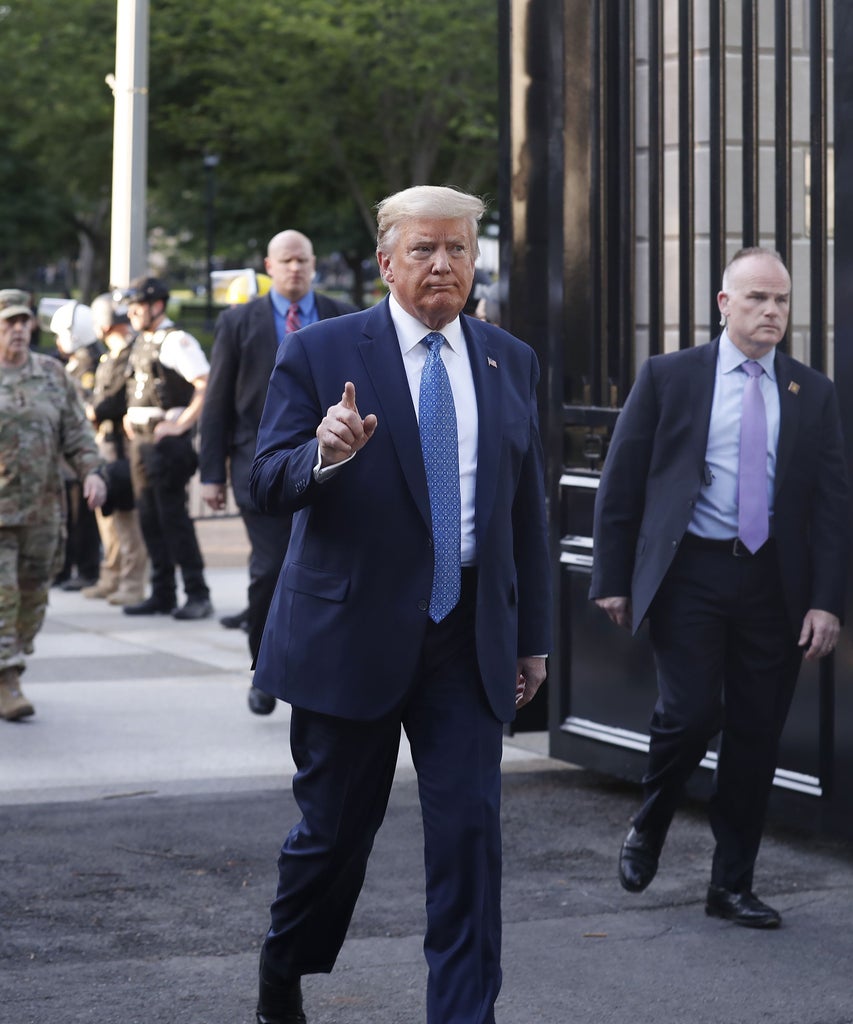 A nationwide surge of COVID cases is here, with 163,402 new cases reported just this Friday. In one way or another over the past year, the novel coronavirus has touched us all of us, making clear that no one is immune — not even the most powerful global leaders. It wasn't so long ago that President Donald Trump himself contracted the deadly virus, and the White House became a COVID hot spot.
Now, just over a month after the president's positive diagnosis, the virus is again affecting Trump's inner circle. At least 40 people close to the president have contracted the virus since September, including a cluster of new cases reported in just the last week. But not only are the president's advisers and staffers testing positive, more than 130 of his Secret Service officers — who are assigned to protect Trump at the White House and during his travels — have either tested positive for COVID or been exposed to an infected person in recent weeks.
A report from The Washington Post stated that approximately 10 percent of Trump's secret service core security team had been ordered to isolate or quarantine as a result of exposure during several campaign rallies held leading up to the election. In the final days of his campaign, Trump made stops in Fayetteville, NC; Scranton, PA; Traverse City and Grand Rapids, MI; and Kenosha, WI; where he was joined by five groups of 20 to several dozen secret service officers at each stop.
It should come as no surprise that the president would endanger the lives of people whose job it is to protect him. The Trump administration has failed to protect Americans from the virus, first by downplaying it early on and then spreading misinformation about how people can protect themselves. The deaths of more than 240,000 Americans are on his hands. Further, during his own COVID scare, Trump left the Walter Reed Medical Center to take a joyride and wave at his supporters, forcing two secret service agents to join him in an enclosed vehicle while he was sick with a highly contagious and deadly illness.
Along with the COVID spread within the ranks of the president's top security, at least eight Republican National Committee staffers have also tested positive for the virus. While White House spokesman Judd Deere said the administration takes "every case seriously," it seems the president hasn't learned anything over the last eight months. Perhaps Trump's handling of the virus within his own circles exposes the darker reality that when it comes to the health of Americans, the president simply doesn't care.
Like what you see? How about some more R29 goodness, right here?
Will Trump Go To Jail After The White House?
Don't Thank Trump For Pfizer's COVID-19 Vaccine
Lockdowns Are Starting Soon — Here's What To Know
DMTBeautySpot
via https://www.DMTBeautySpot.com
Erin Corbett, Khareem Sudlow