featured
Khareem Sudlow
Michelle Obama Offers A Rare Look At How She Felt When Trump Won In 2016 — & A Call To Action
November 16, 2020
BruceDayne
#DMTBeautySpot #beauty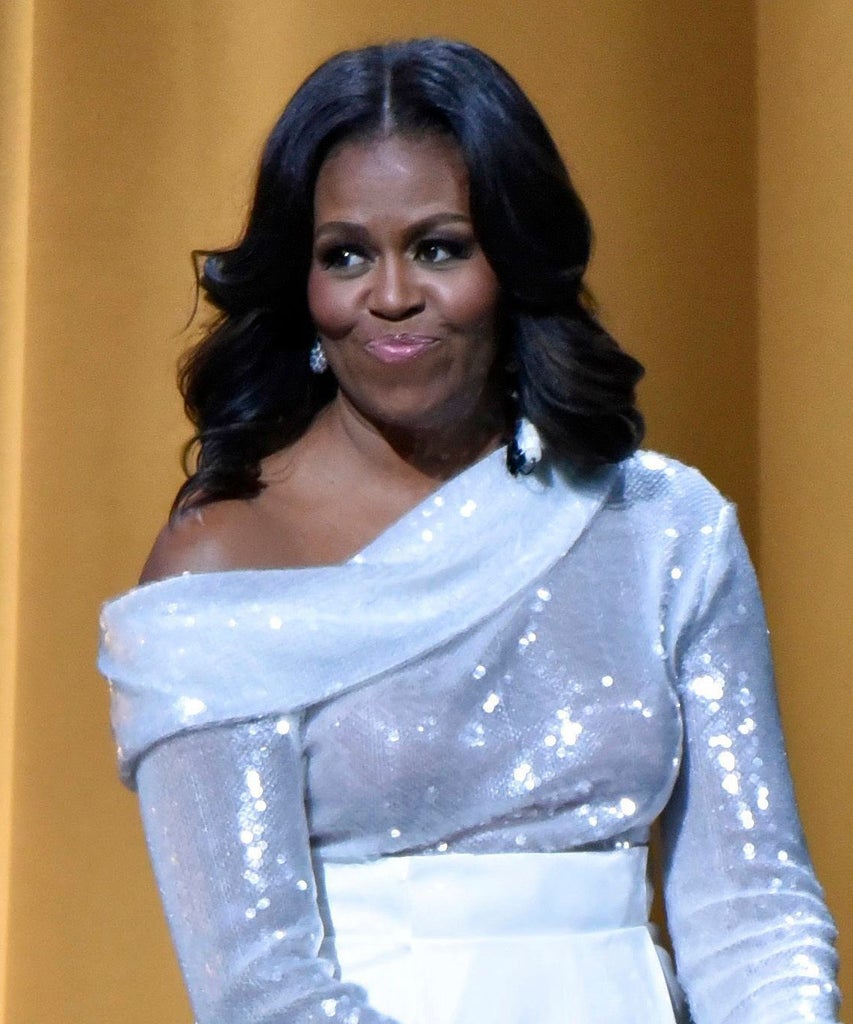 After an arduous election week, Joe Biden was declared the President-elect of the United States — but now, nearly 10 days later, Donald Trump still refuses to concede. As Trump continues to claim that the election was rigged and America remains divided and exhausted, one voice of reason has emerged: Michelle Obama.
In an Instagram post that is both political and personal, the former first lady reflected on the state of the country four years ago when Trump was elected and her family welcomed the new president's administration. After feeling "hurt and disappointed" when Hillary Clinton lost the election, Obama said knew she had to begin the difficult process of transferring power to Trump and helping his family into the White House. "The American people had spoken," she wrote on Monday. "And one of the greatest responsibilities of the presidency is to listen when they do."
From there, she got more candid about her thoughts on Trump's presidency. "I have to be honest and say that none of this was easy for me," Obama added. "Donald Trump had spread racist lies about my husband that had put my family in danger. That wasn't something I was ready to forgive. But I knew that, for the sake of our country, I had to find the strength and maturity to put my anger aside."
Obama ended her post with a call for the Trump administration to honor a long history of leaders respectfully transferring power to new President-elects with different political viewpoints. "Our democracy is so much bigger than anybody's ego. Our love of country requires us to respect the results of an election even when we don't like them or wish it had gone differently," she wrote. "I want to urge all Americans, especially our nation's leaders, regardless of party, to honor the electoral process and do your part to encourage a smooth transition of power, just as sitting presidents have done throughout our history."
Though Obama has been more forthcoming about her feelings on the Trump administration in the months leading up to the election, her measured words are still very much in line with what her and former President Barack Obama are known for. Recently, the former president has also criticized Trump's refusal to concede. In a CBS interview set to air this weekend, he called peaceful transfer of power "the essence of our democracy," defined as "the notion that any of us who attain an elected office, whether it's dog catcher or president, are servants of the people." He has also said that, in refusing to concede and throwing around baseless accusations of voter fraud, Trump is "denying reality."
But this comes after years of the Obama family trying to work with Trump and his supporters, despite their disproven, racist claims that the President was born outside of the U.S. In 2016, Barack Obama invited Trump to the White House just days after he was elected President. The two talked for an hour and a half. "My number one priority in the coming two months is to try to facilitate a transition that ensures our President-elect is successful," he said at the time. Speaking to Trump, he added, "If you succeed, then our country succeeds." Shortly after, a photo of Barack and Trump shaking hands went viral. This was Trump's first actual meeting with Obama.
While Trump now refuses to honor the transfer of power, President-elect Joe Biden and Vice President-elect Kamala Harris are already moving forward with their plans for the next two months. On their new website, titled Build Back Better, Biden and Harris outlined the four issues they'll address on day one, including racial equity and the COVID-19 pandemic. Until Biden's inauguration, they will continue working with a team of co-chairs, an advisory board, and "leaders and staff from across sectors" to set forth a transition plan.
Even if Trump concedes, it's unlikely he'll help with this transition — but ultimately, this isn't really a surprise. As Michelle noted, the transfer of power indicates a respect for America and for democracy, and Trump has proven, time and time again, that he doesn't have either.
Like what you see? How about some more R29 goodness, right here?
Where To Buy Michelle Obama's Vote Necklace
Biden's Plan For Harassment, Shootings & Violence
Republicans Lied A Lot About The MAGA Maroh
DMTBeautySpot
via https://www.DMTBeautySpot.com
Lydia Wang, Khareem Sudlow