#DMTBeautySpot #beauty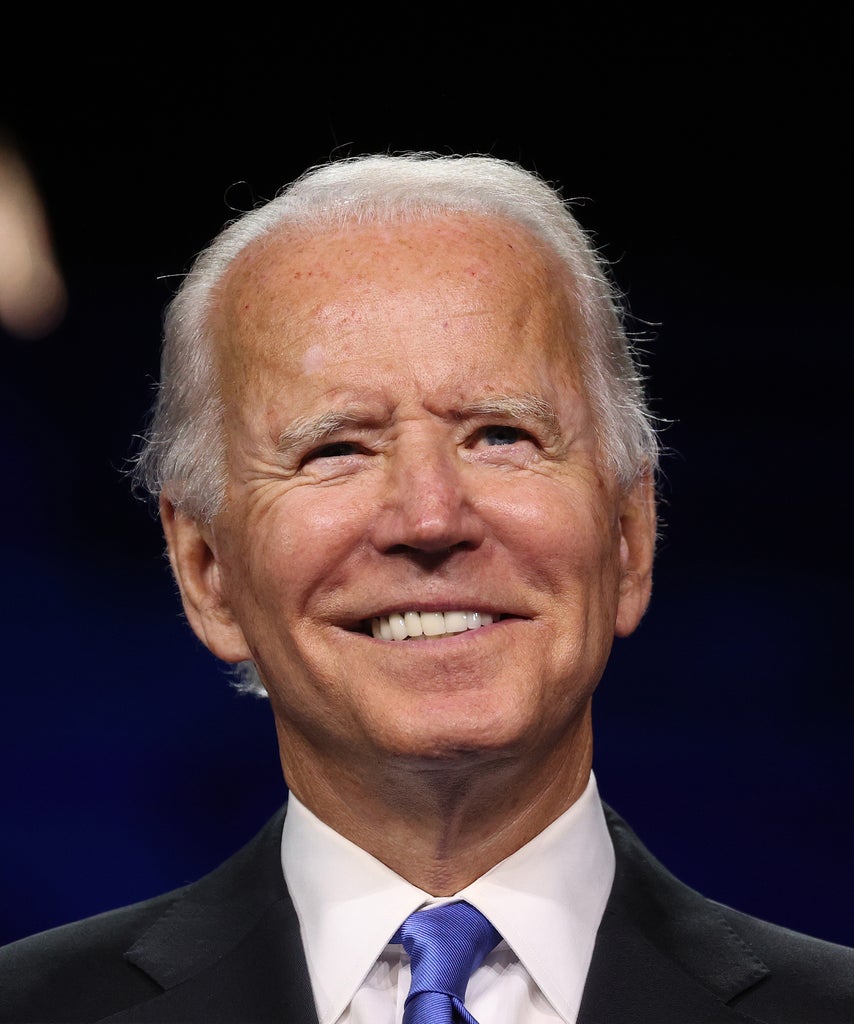 It's official: Joe Biden will be the 46th president of the United States of America. CNN called the election for Biden on Saturday morning. Many people are understandably rejoicing at being able to finally say goodbye to Donald Trump, a president who has enabled white supremacist violence, threatened democratic institutions, and ignored a worldwide pandemic.
The road to 270 was anxiety-inducing, with key swing states like Wisconsin, Michigan, and Pennsylvania taking longer than usual to tally up ballots thanks to the large volume of mail-in votes. But in the end, Biden compiled 273 electoral votes, thanks to Trump losing in crucial swing states including Wisconsin, Michigan, Pennsylvania, Georgia, and Arizona, all of which he won in 2016, but wasn't able to retain four years later. Biden also won the popular vote, with 74,847,834 to Trump's 70,591,531, and has received more votes than any U.S. presidential candidate in history.
An exhausted, but hopeful nation celebrated as it became clear that Trump's days are numbered. As soon as CNN called it, people danced and shouted in the streets, relieved that our long national nightmare is over. Throughout the election, Trump and his supporters played dirty, encouraging voter suppression, putting up court challenges to allowing more people to vote, and intimidating people at polling places.
Record voter turnout, as well as the tireless efforts of organizers in Arizona, Georgia, and many other states, made all the difference during this election. Stacey Abrams and her organizing efforts helped turn Georgia blue for the first time in more than 30 years. Women of color played a pivotal role, with 91% of Black women and 70% of Latinx women voting for Biden, according to New York Times exit polls. On the other hand, 55% of white women voted for Trump, which is an even higher margin than in 2016. Young people of color also supported Biden by overwhelming margins; of those who are 18 to 29, 88% of young Black people, 83% of young Asian people, and 75% of young Latinx people said they voted for Biden, according to Tufts University's CIRCLE.
"This election year has been dominated by women as activists, candidates, donors, organizers, protestors, and voters, amidst a trifecta of an unprecedented pandemic, an economic crisis, and a racial reckoning," according to a statement from Supermajority provided to Refinery29.
Another historic win today is for Sen. Kamala Harris, who is poised to become the first woman, the first South Asian, and the first Black Vice President of the United States.
Biden's presidency will hopefully mean positive change for this country and on the world stage, but he will have a huge mess to untangle after four years of Trump. For one, he will have to contend not only with a 6-3 conservative Supreme Court with newly confirmed Justice Amy Coney Barrett, but with hundreds of extremist lower court appointees. Still, this victory means a likely reversal of the Trump administration's most dangerous policies. Most importantly, Biden has a real plan to beat COVID-19 that takes into account the opinions of scientists. And we can safely say that the days of talk of injecting people with bleach, enabling of anti-mask protestors, and a COVID-infested White House are behind us.
Biden has also promised to get the economy back on track with his Build Back Better plan, form a task force to reunite 545 separated immigrant children with their families, and immediately reinstate DACA, institute criminal justice reform, rescind anti-choice policies, help end the gun violence epidemic, and reverse harmful anti-LGBTQ+ policies like the transgender military ban. He has said he wants to support badly hurt essential workers and caregivers, and expand the Affordable Care Act, which currently hangs in the balance. While Biden's long record in politics is largely centrist, he has made overtures to progressives during the campaign, including a promise to invest $2 trillion in fighting climate change, tuition-free public college, and a student loan forgiveness program.
Meanwhile Trump is flailing, just as somebody who is losing badly would: He has initiated lawsuits in several states, demanded recounts, "declared" victory," and vowed to take the fight to the Supreme Court if necessary — indicative of Republicans' increasingly desperate attempts to stop democracy in action.
Like what you see? How about some more R29 goodness, right here?
What Happens If Trump Actually Demands A Recount?
Of Course, Melania Trump Went Maskless To Vote
Can Trump Steal The Election? He Thinks He Can
DMTBeautySpot
via https://www.DMTBeautySpot.com
Natalie Gontcharova, Khareem Sudlow