Danielle Campoamor
featured
She's One Of Politics' Rising Stars, But Here's Why AOC Wasn't Sure She Would Run For A Second Term
November 09, 2020
BruceDayne
#DMTBeautySpot #beauty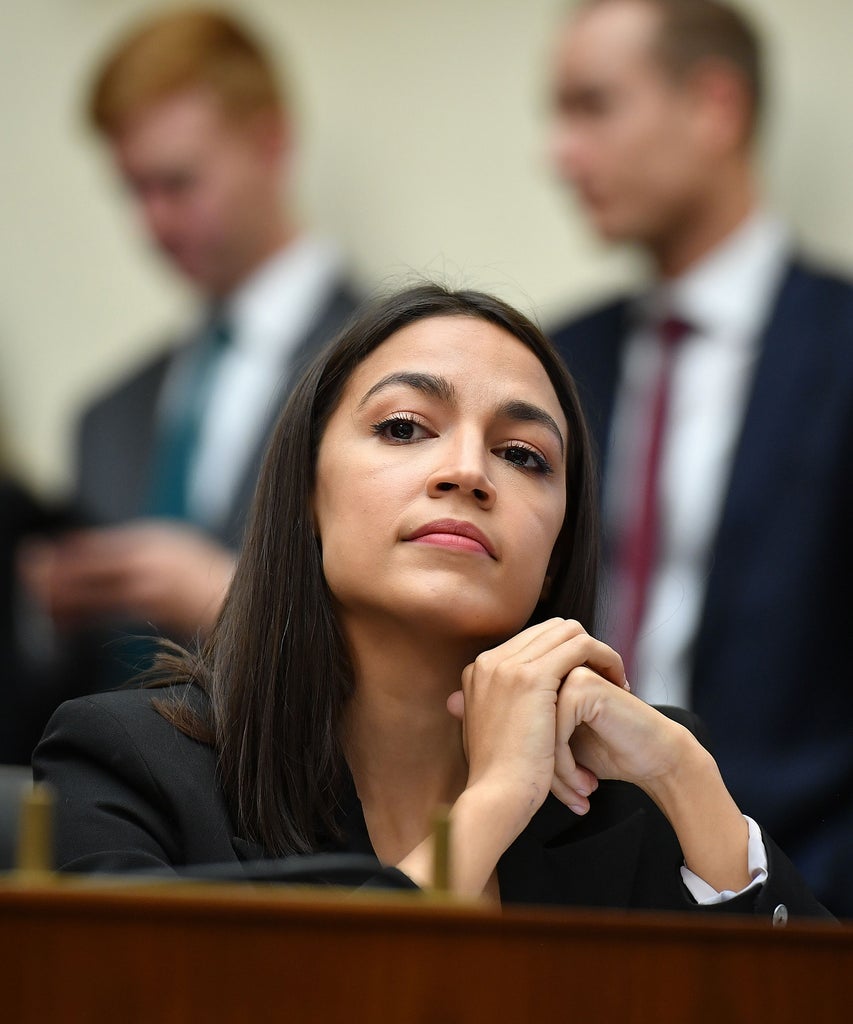 Leading up to the 2020 presidential election, both Democrats vying for congressional seats and voters preparing to cast their ballots turned to the same source for input: the rising likes of Congresswoman Alexandria Ocasio-Cortez. And this was for good reason. Apart from holding her actual job and running for reelection herself, AOC campaigned for now president-elect Joe Biden as the co-chair of his Climate Change task force; She played 'Among Us' on Twitch, which over 400,000 people watched in real-time as she discussed health care policy and the need to vote along progressive lines and focus on down ballot races; And, she went on CNN and told their millions of viewers that electing Kamala Harris to the vice presidency is "really incredible" and "amazing that so many little girls are growing up with this being the norm for them."
In so many ways, Ocasio-Cortez's influence over this election was astronomical. The freshman congresswoman already has a strong allegiance of young voters behind her — but it's one that she doesn't take lightly or for granted. So it's ironic that the progressive Democratic socialist who won reelection handedly this term would continue to find herself on the receiving end of her party's harshest criticism, both inside and out.
In an interview with the New York Times, Ocasio-Cortez admitted that for the first six months of her term she didn't know whether or not she was going to run for reelection — the byproduct of being vilified by both Republicans and middle-of-the-road Democrats alike. "It's the lack of support from your own party," she said. "It's your own party thinking you're the enemy. When your own colleagues talk anonymously in the press and then turn around and say you're bad because you actually append your name to your opinion."
In 2019, Speaker of the House Nancy Pelosi attacked AOC and the "squad" — Rep. Ilhan Omar, Rep. Ayanna Pressley, and Rep. Rashida Tlaib — telling the Times, "All these people have their public whatever and their Twitter world, but they didn't have any following. They're four people, and that's how many votes they got." In the same year, an article was published in Politico in which close to a dozen Democrats denigrated AOC for her "political style."
She's been labeled simply a "Twitter star" who doesn't "understand how [the House] works yet" and who needs to learn the "difference between being an activist and a lawmaker in Congress" — and that's just the vitriol she's endured from establishment Democrats. Republicans, for the most part, have been even worse, with Ocasio-Cortez regularly fighting off the likes of Ted Cruz and Marco Rubio, while being made Fox News punchline.
There's undoubtedly a slew of reasons why Democratic leadership is threatened and therefore attacking AOC — changing of the old guard, a more progressive platform that would hold wealthy Democrats as well as Republicans accountable, a more inclusive and diverse political landscape that would usurp old white Democratic leadership, to name a few — but one reason is abundantly clear: AOC is right.
Her political ideology is not only popular, but an accurate representation of a Democratic party that has failed the very people that most recently propelled Biden and Harris towards the presidency. Over 90% of Black women voted for Biden. And it was Black women leading grassroots organizations and community activist networks that made it possible for Black, brown, and Indigenous people to overcome voter suppression to vote in key states like Georgia, Arizona, and Pennsylvania.
"The leadership and elements of the party — frankly, people in some of the most important decision-making positions in the party — are becoming so blinded to this anti-activist sentiment that they are blinding themselves to the very assets that they offer," AOC said.
A reported 56% of Americans believe providing accessible, affordable health care should be the responsibility of the government — i.e. Medicare for All. And nearly two-thirds of all Americans want the government to do more to combat climate change — i.e. the Green New Deal. The idea that the Democratic party should do more to appeal to white working class voters and to the possible detriment of their base is to knowingly harm the people who fended off the very real threat of fascism in the year 2020.
And by proxy, it should come as no surprise that Ocasio-Cortez — who has carried the weight and burden of all-encompassing criticism of the progressive movement since her first election — considered leaving the institution that has repeatedly failed her. Perhaps, instead, the party should channel their energy in propping up the women who helped get Biden elected in the first place, rather than tear her down for considering leaving the toxic workplace they created.
Like what you see? How about some more R29 goodness, right here?
AOC Gives Marco Rubio A Lesson In Socialism
AOC's Outfits Aren't Against Democratic Socialism
AOC's White Suit Sends A Message
DMTBeautySpot
via https://www.DMTBeautySpot.com
Danielle Campoamor, Khareem Sudlow