DMTBeautySpot
featured
Lori Harvey On The Merits Of Eye Cream & Lash Extensions
October 22, 2021
BruceDayne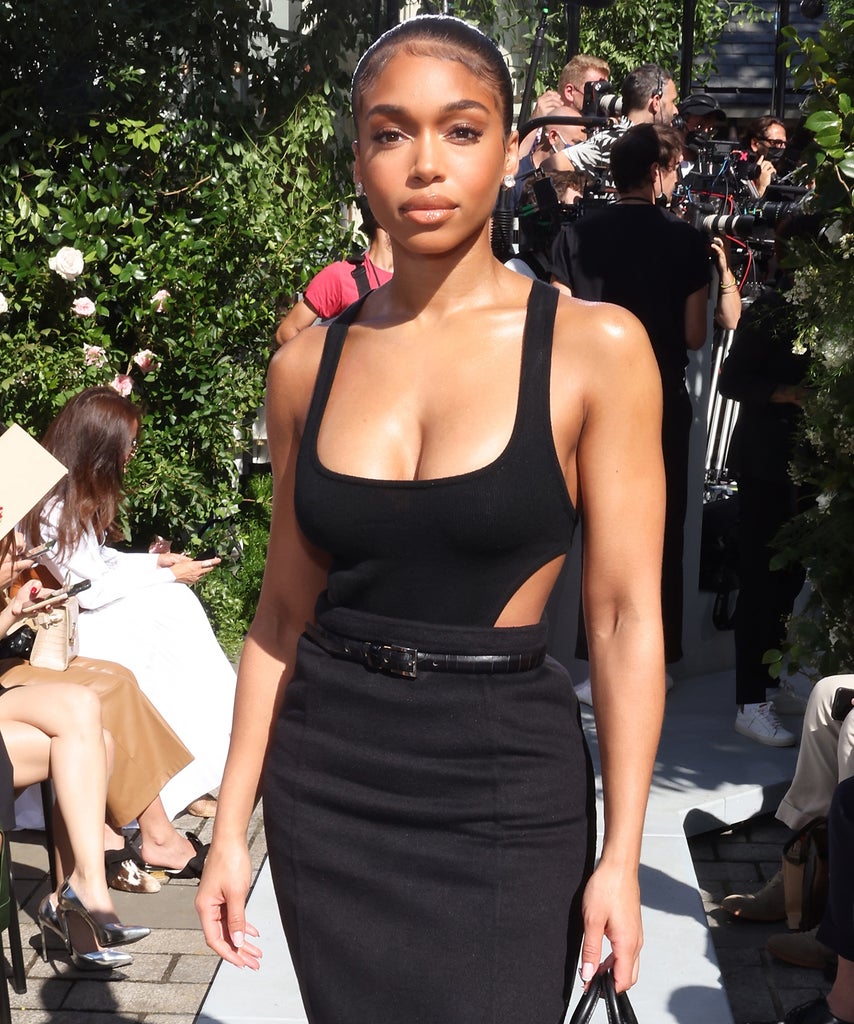 As a 26-year-old who wakes up every morning with purple hollows below my eyes, when 24-year-old model Lori Harvey tells me she can't live without eye cream, I know we'll vibe. During a recent phone call, Harvey tells me that out of all the products in her newly-launched skin-care line, SKN by LH, she's the most proud of her eye-cream formulation. "Dark circles and bags run in my family," the self-proclaimed "eye-cream fanatic" explains. "When I was younger, my mom always preached being super diligent with my eye cream; she said prevention is better than correction."
While designing SKN by LH, Harvey kept her real-life experiences and skin concerns — under-eye darkness, dryness, acne, and sensitivity — top of mind. "I have rosacea, so my face gets irritated and it shows up as these acne-like bumps," she says. "Growing up, I was using, like, 20 different products to get my skin to look glowing — like I wanted it to look. I felt like there had to be an easier way for me to achieve radiant skin while also being mindful of my sensitivities."
Today, Harvey's skin is textbook "radiant." She says that's to the credit of three skin-care ingredients. "I found that the game-changers for my skin were vitamin C, hyaluronic acid, and niacinamide," she says. "They help with hyperpigmentation, dark spots, brightening, and firming, so I made sure those were the three main ingredients in all of my products."
SKN by LH includes five total products, which Harvey calls her "full routine": cleanser, toner, serum, moisturizer, and, of course, eye cream. She uses each one day and night, in that order.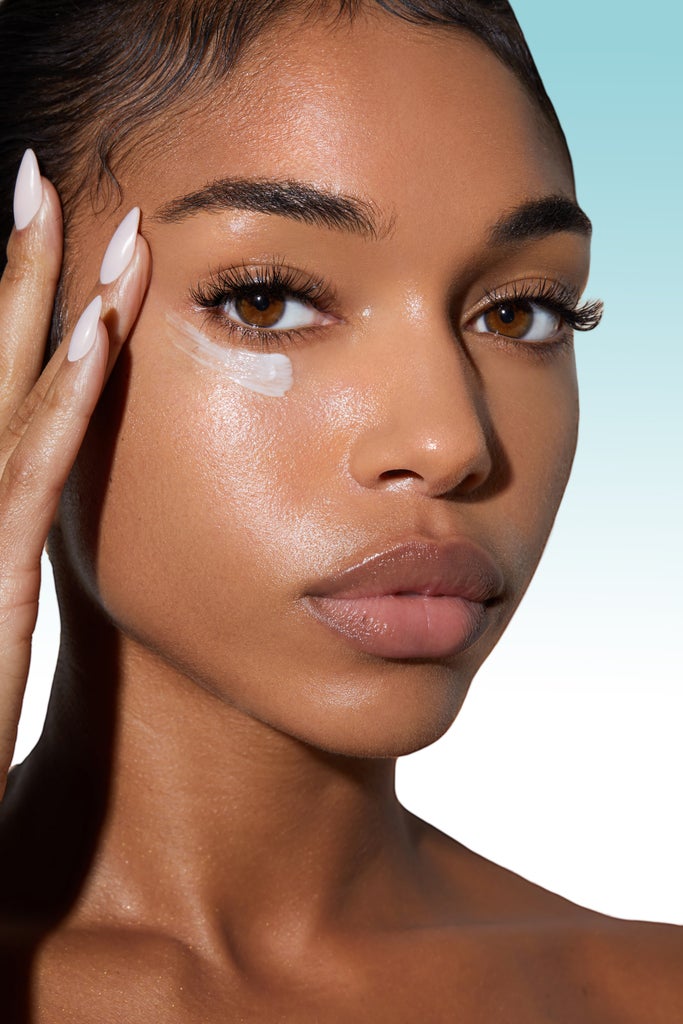 Beyond her curated SKN by LH skin-care routine, I had to know what else Harvey is using on her face. As of now, her line does not include a sunscreen, though she tells me that's "coming soon." In the interim, she's using Supergoop! Unseen SPF 40, followed by a "no-makeup makeup" look. "I usually do a little bit of NARS Creamy Radiant Concealer, bronzer, some blush, and Anastasia Clear Brow Gel, and I'm out the door," Harvey says.
If Harvey is putting extra emphasis anywhere, it's on lips and lashes. "My go-to lip gloss is Pat McGrath — it's so pigmented, glides on soft, and the color lasts all night. I always use a brown MAC lip liner in the shade Cork," Harvey adds. "Then, I love lash extensions. I recently found out I have an allergy to strip lashes, or the glue, and I can't use mascara because it runs and I get black circles under my eyes." To that point, I nod in agreement again — swiping a ring finger under my lash line to clean up fallen mascara — and now I'm considering how much more awake I might look with a good Harvey-approved brightening eye cream and eyelash extensions.
Shop Lori Harvey's SKN by LH collection, below:
At Refinery29, we're here to help you navigate this overwhelming world of stuff. All of our market picks are independently selected and curated by the editorial team. If you buy something we link to on our site, Refinery29 may earn commission.
Like what you see? How about some more R29 goodness, right here?
A Simple Fall Skin-Care Routine
Is An Alcohol-Free Beauty Routine Better For You?
Naomi Osaka Created An SPF 50+ For Black Skin
DMTBeautySpot
via https://dmtbeautyspot.com
Megan Decker, DMT.NEWS, DMT BeautySpot,