#DMTBeautySpot #beauty


Words by Joshua Zane
Art, fashion, and tattoos are three words synonymous with Tanner Reese. An artist based in Brooklyn who's edgy art pieces and charming good looks have captivated plenty of people. He currently boasts over 160k+ followers on his personal Instagram account and his two other accounts are quickly amassing more. We spent a day with this artist and got to learn more about his style, his passions, and more. Read the interview below:

Tanner's Artpieces
Who is Tanner Reese in a few words?
A Goofy Creative Laidback Idealist
If you could give yourself a title/titles, what would that be?
Self-Created Entrepreneur
jacket, pants, & shirt FEAR OF GOD
Art, when did that start? And how? Is there a particular experience or memory attributed to that?
Art started when I was very young. I remember when I was a child, my mom bought me a book that taught me how to draw monsters. I became obsessed with the book and that really sparked my creative process and how I paint now.
How would you describe your work?
My work is a certain feeling of emotion that I put on canvas. I view feel through my work, painting can be quite therapeutic, but it's usually darker. I typically paint more when I'm a bit down or going through something.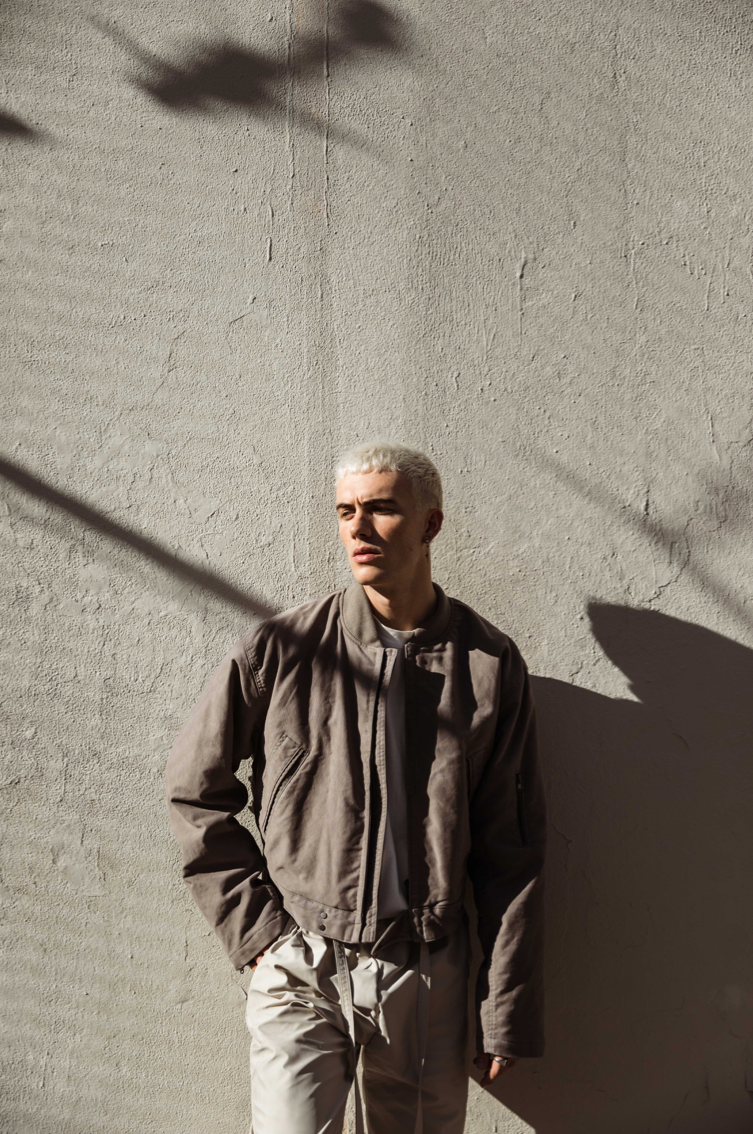 What does the process look like from start to finish?
I usually start with the eyes, from there, I kind of create the rest of the piece around them. I believe the eyes tell everything I need to know so whatever I'm about to create revolves around the eyes.
Who is your biggest inspiration?
I find inspiration literally everywhere from films, to social media, or just walking down the street. It's hard to pinpoint it exactly. I've even made a page for fashion and tattoos. It is solely inspiration found through social media, curated by me: (@reeseource).
shoes converse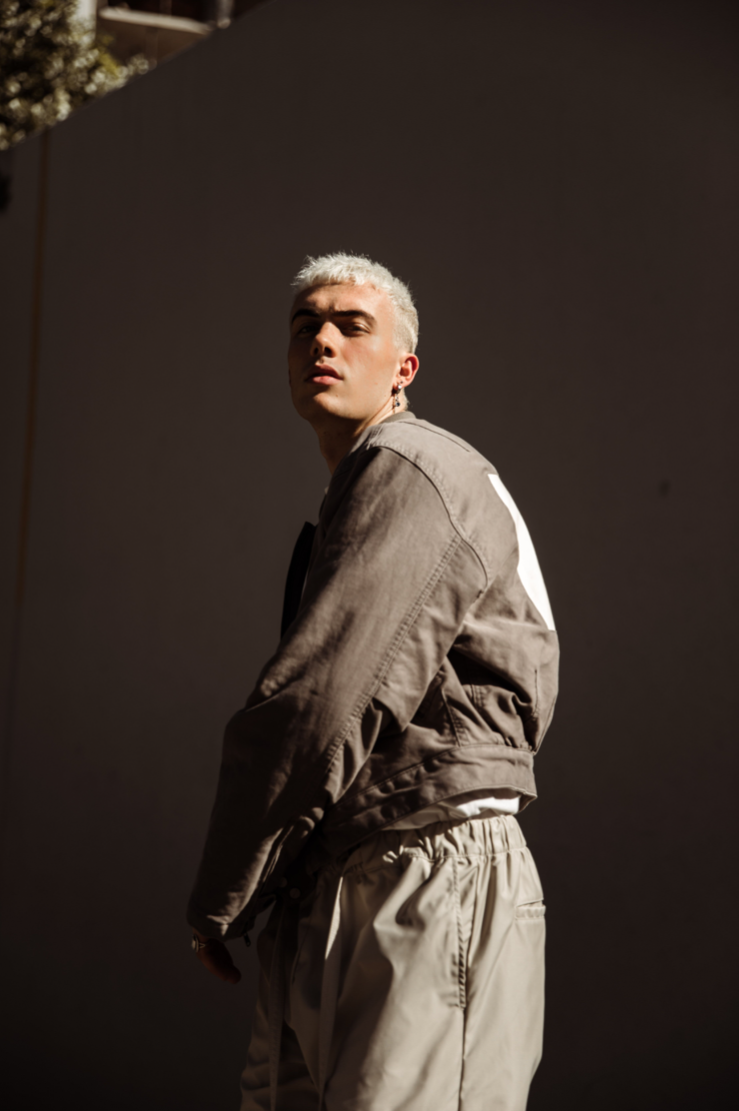 What do you consider your biggest accomplishment to date?
My biggest accomplishment is being my current self, I've always dreamed of being where I am now. I'm working a job I love and it pays the bills. I have the time and freedom to create whatever I want!
What are the other passions that you share?
My biggest passions are fashion, painting, and tattoos! Some other things I love are films and video games, but I'm a film fanatic. I also love giving to people.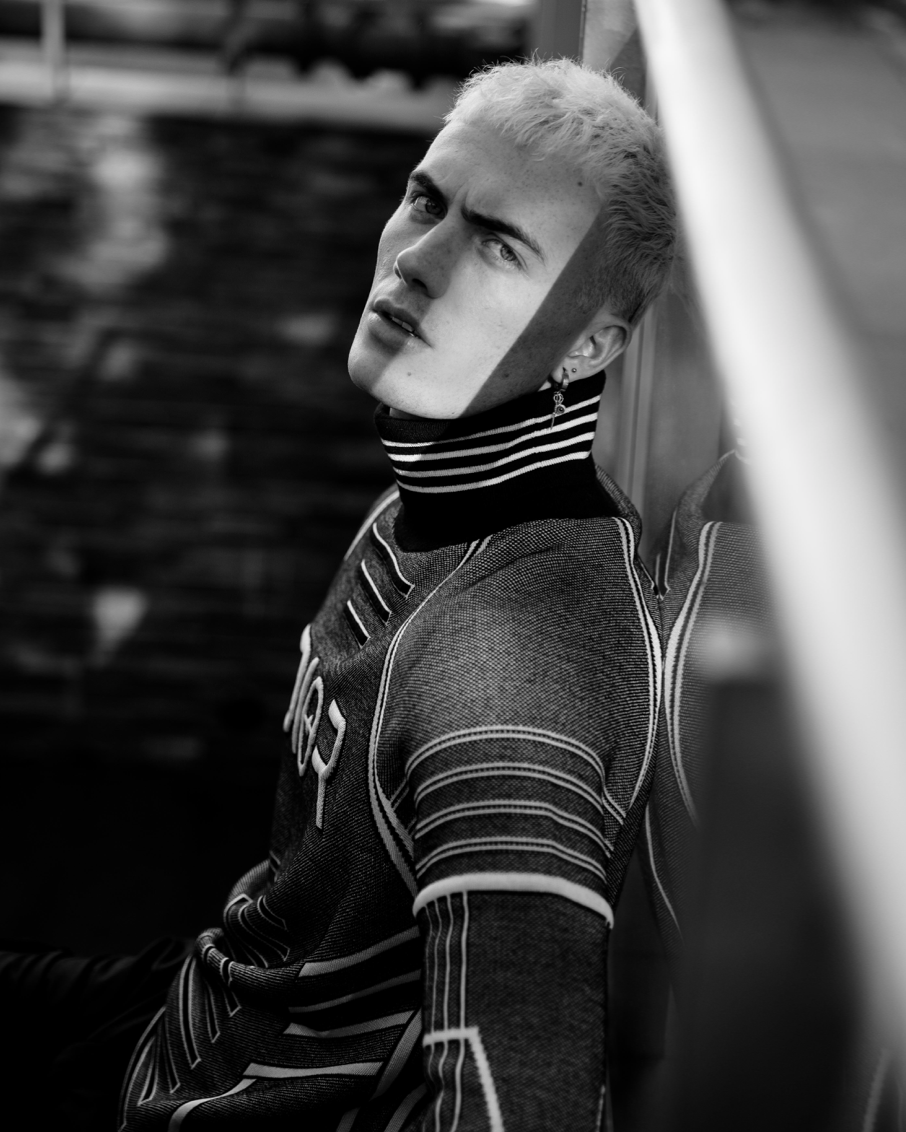 pants & shirt DIOR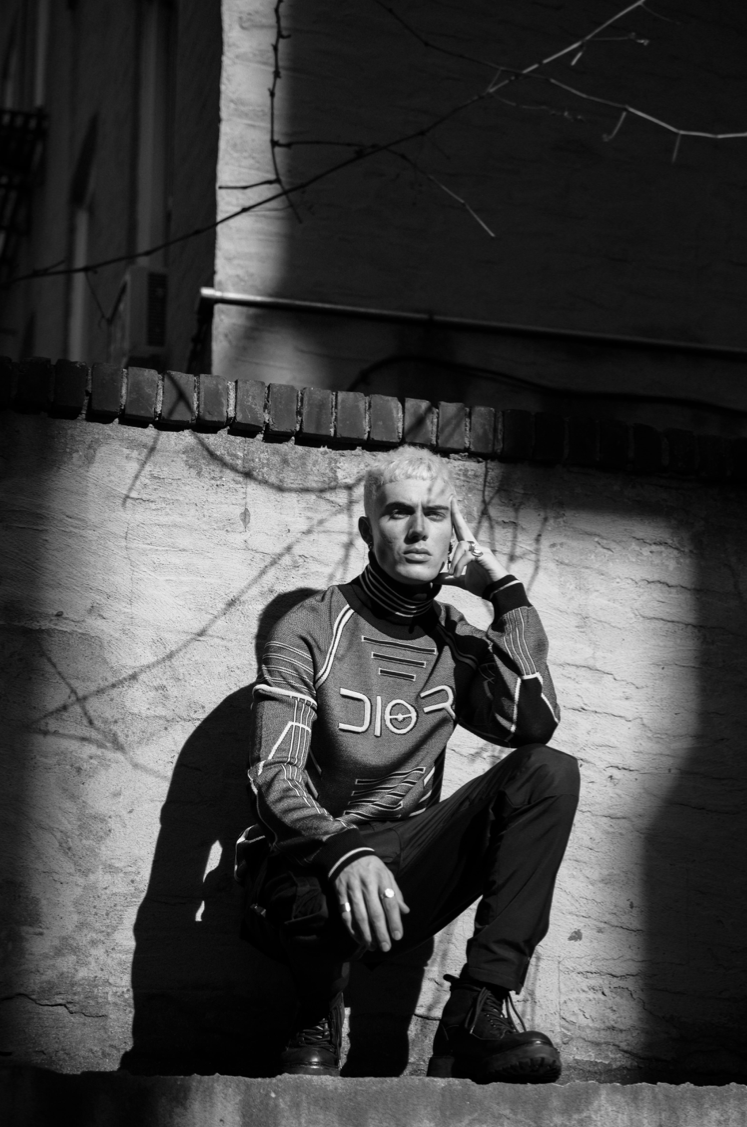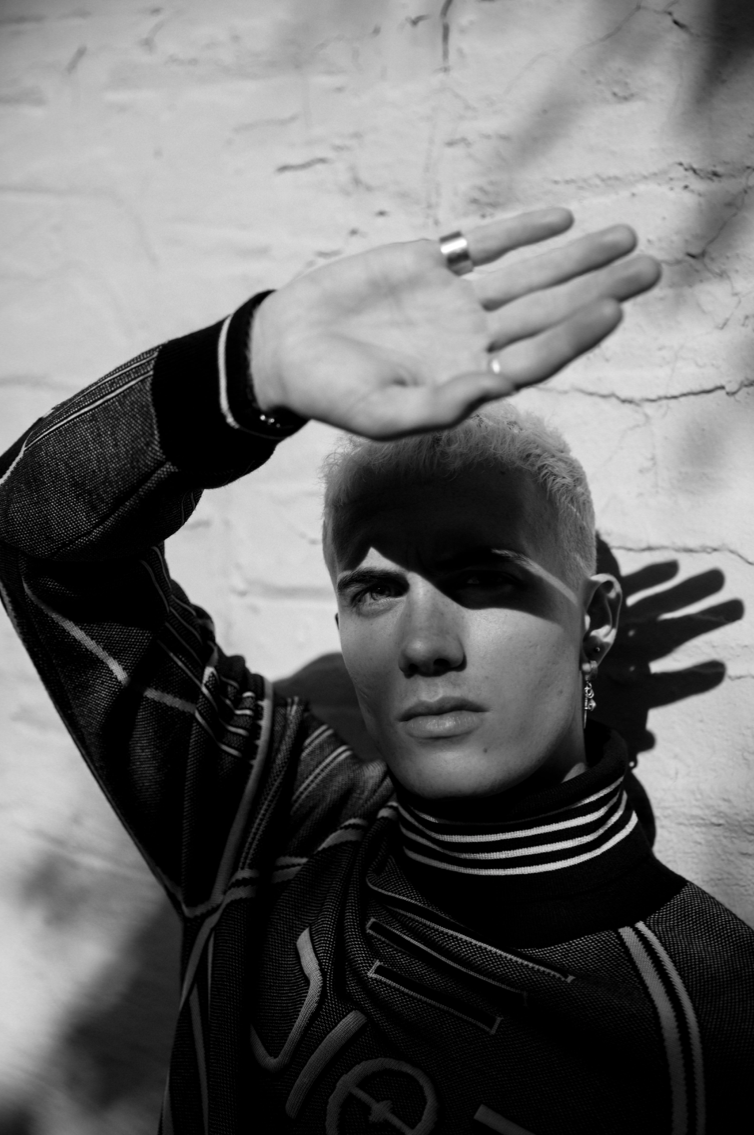 How would you describe your fashion style?
Edgy Chic Tattooed Grandpaw
How important is social media to all that you do? What is one particular story you can share regarding your experience being online and sharing your work and your life?
Social Media is important to me, as far as sharing what i want. I love to share, but it is also only scratches the surface. This is why I share my art. It says a lot more about myself internally, rather than outwardly. I remember the first time I started receiving negative comments on my page. I thought to myself, "I don't even know this person, how could they say that?" I quickly realized those comments have nothing to do with me and everything to do with the individual spreading the negativity.
What is one of the biggest misconceptions that some might have about all that you do? What do you want to clarify?
Being known as an "instagram model" is definitely a pet peeve of mine. I believe it needs to be clarified, it is impossible to put any label on a human being. Every person on this planet is unique and different from one another. Being labeled puts you in a box and feels limiting.
Tanner next to one of his art pieces.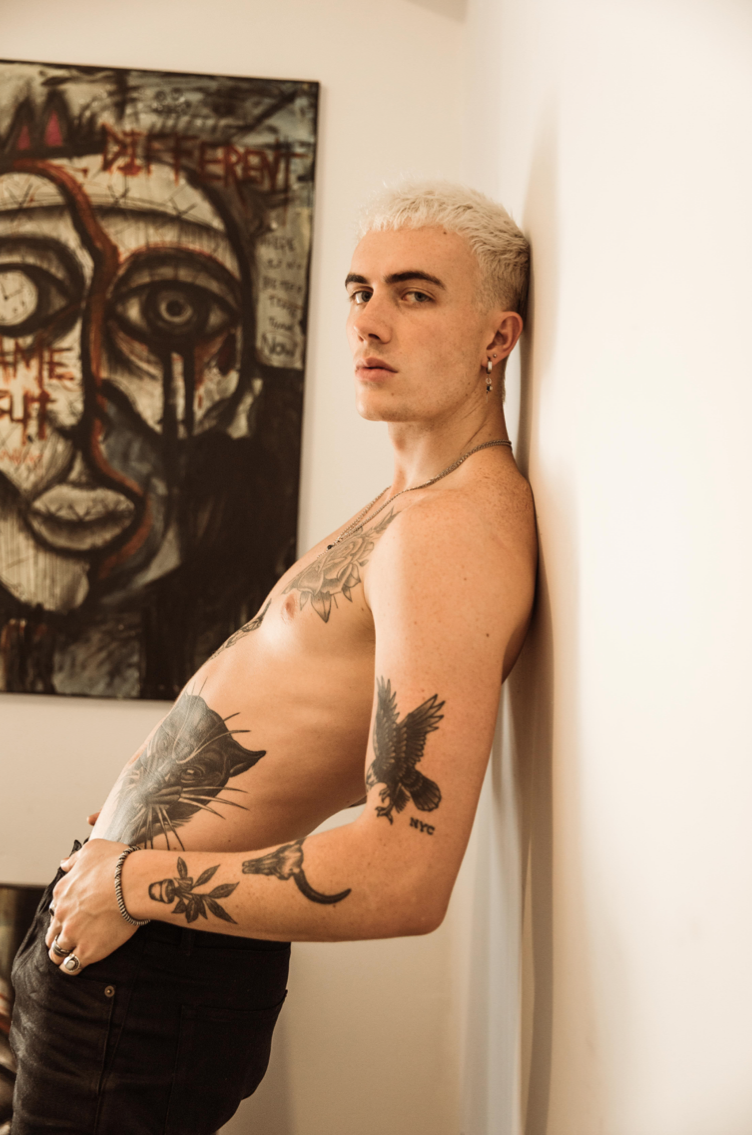 jeans LEVIS
Be sure to follow Tanner and his other accounts at: @tannerareese // @reeseource // @donebytanner

---
DMTBeautySpot
via https://www.DMTBeautySpot.com
Joshua Zane, Khareem Sudlow