#DMTBeautySpot #beauty


Photography by Kevin Roldan
Words by Kate Lyndon
Styling by Adrian Martin
Grooming by Lucy Halperin
Actor Alex Fitzalan may be a native of Australia, but he is no stranger to Hollywood. With dynamic titles under his belt such as Slenderman (2018) and Crash and Burn (2017) the talented actor has had a notable presence on the silver screen these past few years. Today, the 23 year-old is portraying Harry Bingman in the Netflix summer hit The Society. In a modern take on the classic allegorical novel Lord of the Flies, Fitzalan portrays the wealthy, good-looking highschooler who leads a group of peers determined to survive in a replica of their former world. While Fitzalan insists his personality does not align with that of the fictional Harry, it is no small wonder that he was chosen to portray a character with looks and charisma - qualities Fitzalan effortlessly exudes. But he does find the world in which the teenagers of The Society discover - a world without order, leaders, or moral precedence - to be a fascinating concept, hinting that season two will present ethical dilemmas that may propel Harry towards some reformation. Acting may be Fitzalan's forte, but the young artist possesses a variety of interests and hobbies, revealing a down-to-earth sense of identity and social responsibility. Sporting a style he describes as "rugged" and "vintage", the actor passionately promotes green projects to rid the oceans of plastic while avidly participating in stone throwing competitions for fun. His music preferences are just as eclectic, with titles from Dope Lemon, Australia indie rock band Tame Impala, and electronic dance band LCD Soundsystem, Fitzalan relies on his diverse playlist to help him stay focused on work. We spoke with the actor recently, and the conversation included topics like Europe, National Geographic, and Dr. Suess! Here's what Alex Fitzalan has to say about life, Harry Bingman, music, and the World Stone Skimming Competition.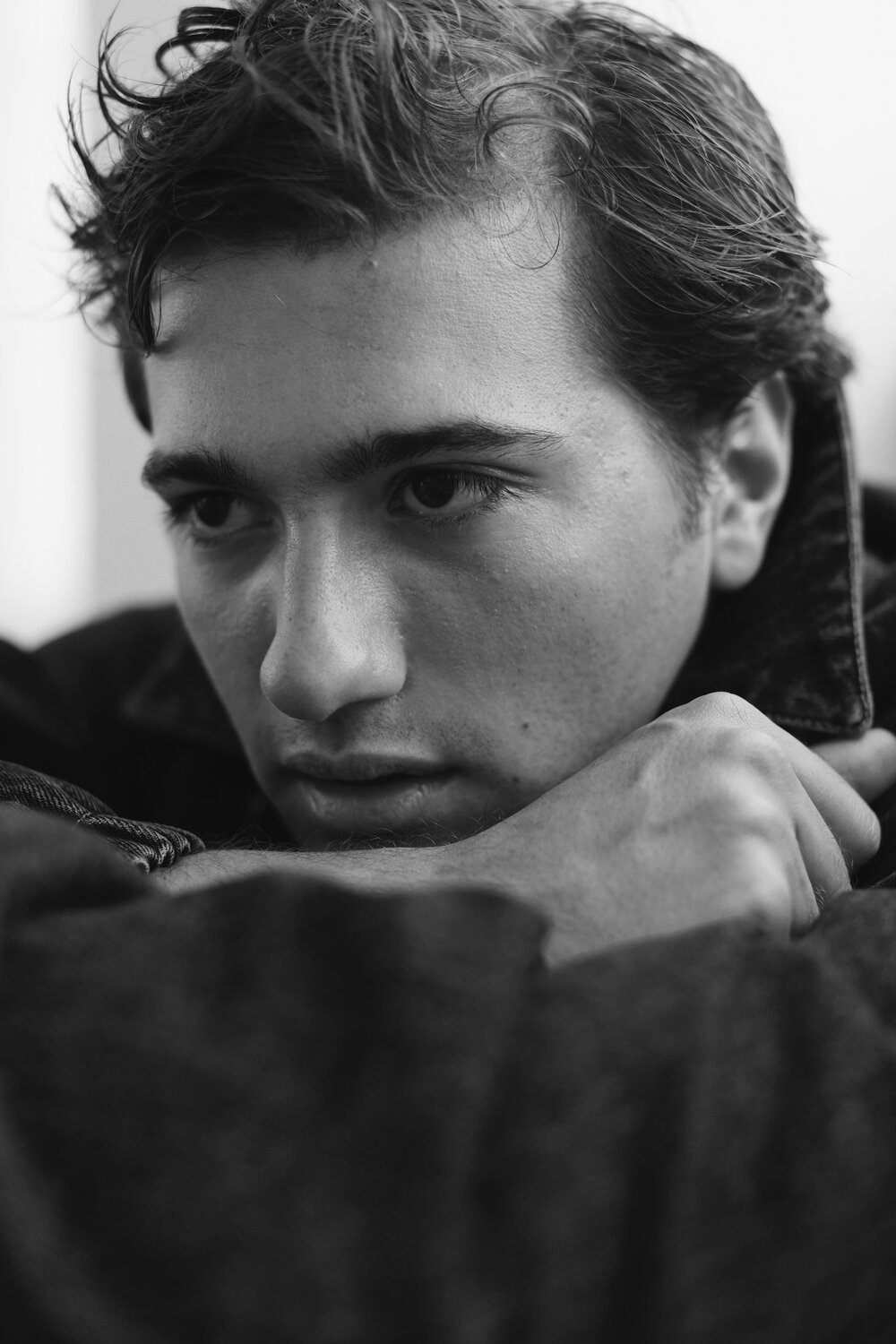 Tell us about your role as Harry - what comes to mind now that people have gotten to know this character?
He's very divisive and problematic. On one hand there is a clear humanity to his actions and his desires and motivations are quite easy to read (perhaps even relatable), however there are some dark paths he wanders down as Season 1 continues that make it easy to watch him struggle.
How aligned is Alex Fitzalan with Harry Bingham? Any similarities between you and the character? What would be the distinct differences?
We're actually both males of the human species, not many people know that. Aside from that I'm not sure there's too much there. Maybe a burning desire to make something of our lives? A love for staying in bed? A light appreciation for Maseratis?
Harry sways from doing the right thing to engaging in some questionable things, why do you think this is the case? What is it about this character that is hard to define?
I think the show's creator, Chris Keyser, wanted Harry to exist in a grey area of morality, a vicious cycle of selfish actions leading to remorse and relief then back to fall all the way back to square one. I also think that it's easy to overlook the situation that these kids are in – one of the complete unknown – and that leads to some rash and potentially horrifying decisions on parts of all the characters in their new society.
We have seen some deep emotional side of Harry, can we expect more of this side for Season 2?
As the kids get further into the nightmare situation they've been placed, I think we will absolutely see some breakdowns and reforming of character traits. It takes a lot to change someone, and it usually stems from deep immense pain. I think this particularly grim situation may just check that box to see some transformations!
Will the teens find their way back home? Are they home?
Home is where the heart is, so I guess some of them are home. When will they realize it's as simple as that??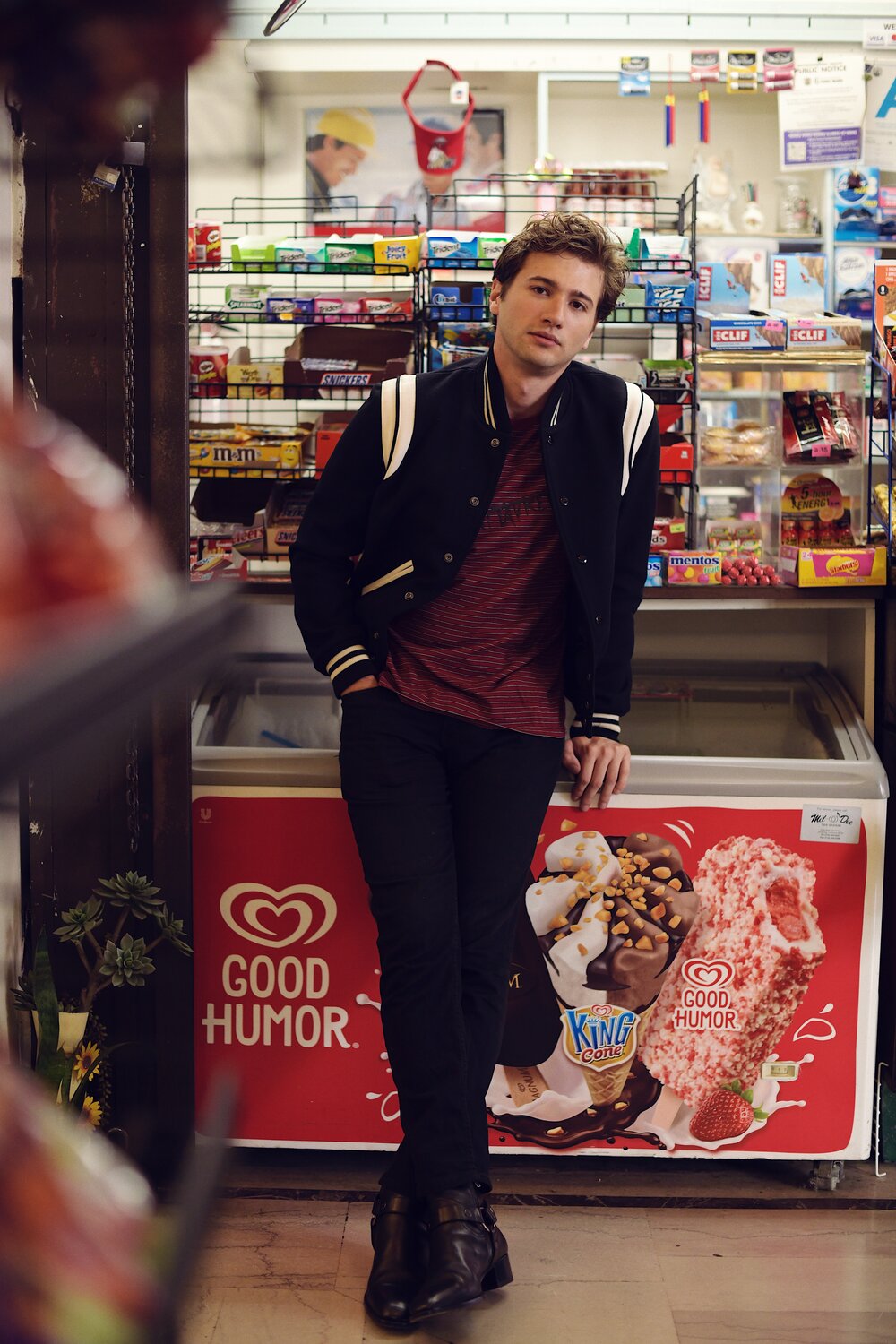 look SAINT LAURENT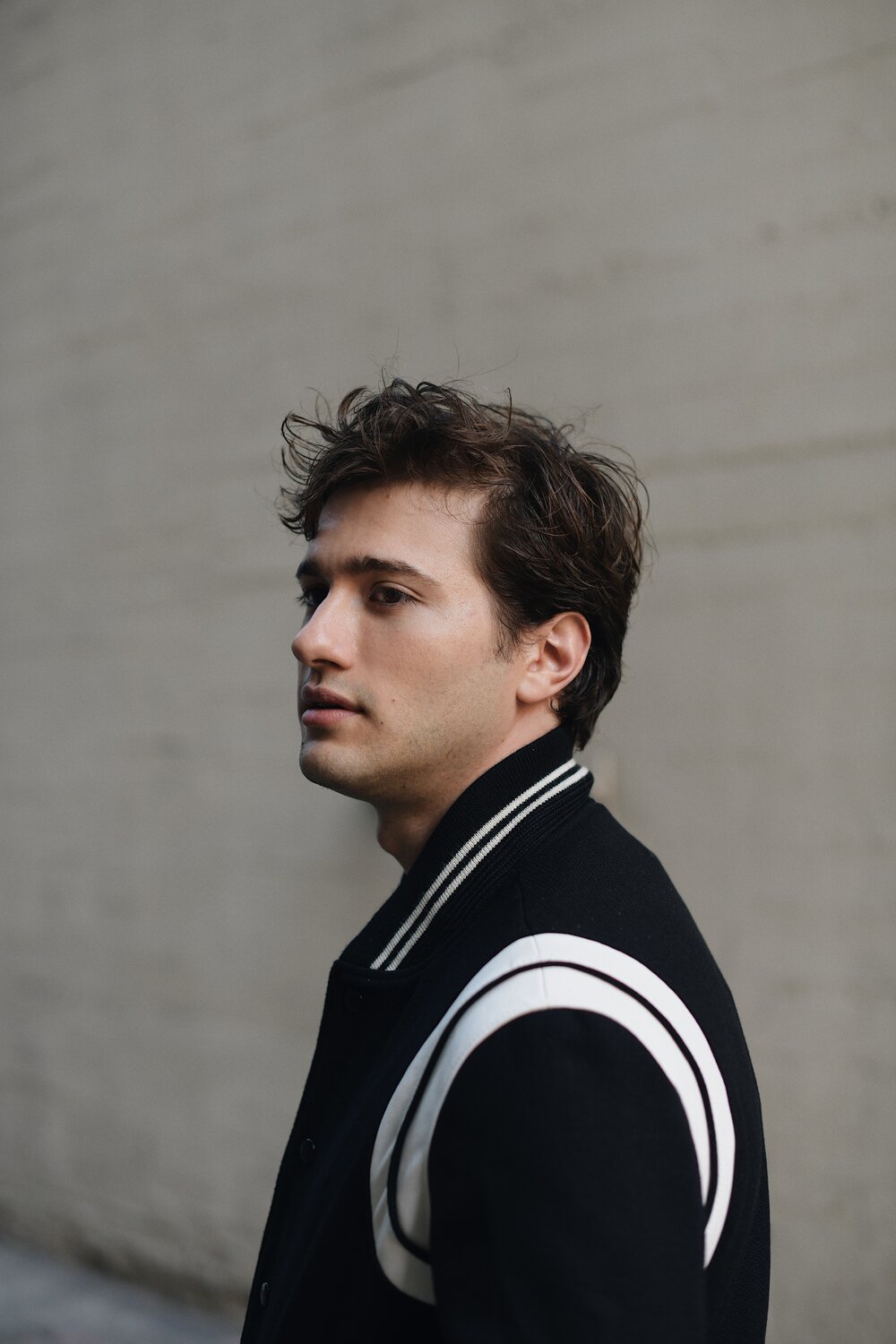 Now let's talk about how this role has affected your life - what major swift happened because of this opportunity?
I found myself in Italy and France shortly after the show was released, places I hadn't had the opportunity to visit beforehand and it was a wonderful eye-opening experience for me. I also just finished on an awareness project working with National Geographic and Prada, focussing on ocean plastics and how sustainable practices can start to reverse the damage we've done. It was one of the most incredible and educational experiences of my life. So things have been pretty great so far!
What advice would you give yourself a year ago?
Read "Oh, The Places You'll Go" by Dr. Seuss sooner than you did. Such simple advice for such a confusing time we live in.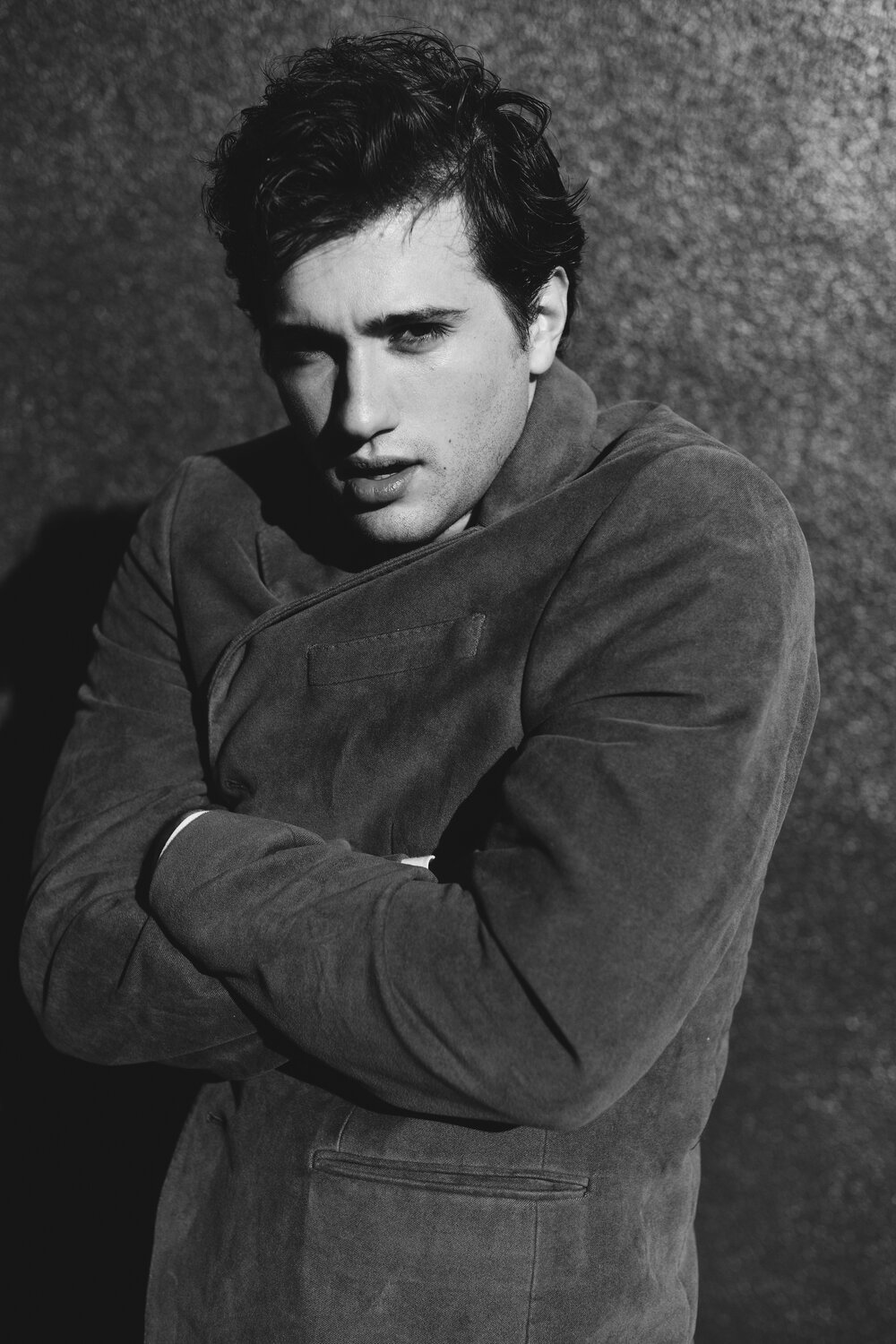 How is L.A., in particular, Hollywood treating you? Any highlights from living here? Any eye-opening moments from being exposed to the industry?
Answering this question from my real home in Brisbane, Australia is hard! Hollywood is always there, and there's nothing you can do to jump start anything – it's just a whole lot of patience and waiting for the right opportunity to come across your lap. I think the aim of the game is to be ready for when it comes. That, and also when I went to a party I was in the line to pee and Jon Hamm came out of the bathroom and gave me a head nod as I went in to pee after him. Not bad.
Can you describe your fashion style?
Rugged (but not too rugged), vintage (not too vintage), minimalistic, some simple staples and an overwhelming appreciation for all classic styles. I like this idea of a "Classic English Gentleman."
What type of music/artists are you currently listening too?
Tame Impala, DOPE LEMON, LCD Soundsystem, James Blake – being back in Australia has revitalised my playlists!
How important is music to you and is there one song that can you can say might be your 'jam' for a while?
Music helps me concentrate, especially when I'm working – keeps you focussed! I think it's super important to listen to great music. Hadn't heard of this artist before but this one is gonna be my jam for a while – "Elastic – Joey Purp"
MFP: Lastly, what is one thing/passion/hobby that you are into that many don't know about?
I engage in stone skipping competitions, originally around Australia, but I'm looking to expand my reach and enter into the World Skimming Competition in Easdale, Scotland.
Alex Fitzalan has captured audiences' attention with dynamic performances for half a decade and his most recent portrayal as Harry Bingman is no less riveting. It is apparent that the talented 23-year-old has a bright future ahead, full of professional accomplishments that will just as diverse as his indie playlist.
DMTBeautySpot
via https://www.DMTBeautySpot.com
Kate Lyndon, Khareem Sudlow