#DMTBeautySpot #beauty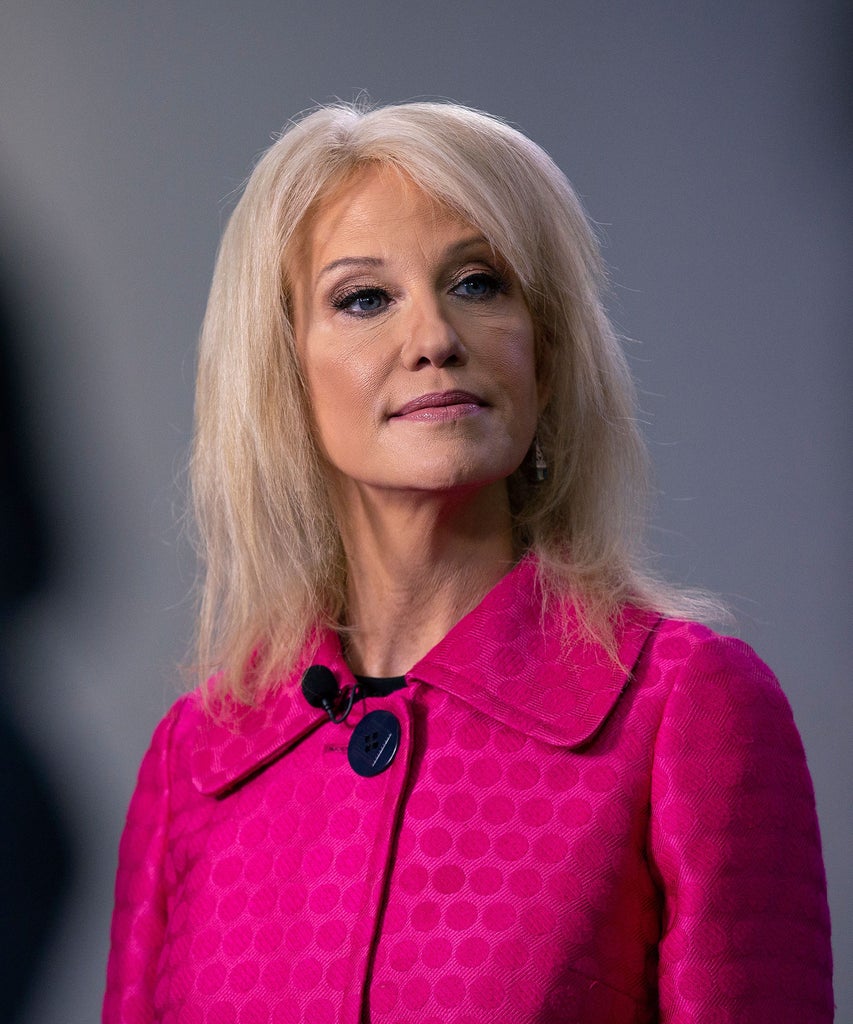 Another day, another Kellyanne Conway fact-check. President Trump's advisor and former campaign manager has a penchant for the over-the-top political spin, and also straight-up distorting the truth. On Wednesday, Conway was caught stretching the limits of said truth yet again after claiming she didn't know Lev Parnas — a key player in the Ukraine scandal that prompted Trump's impeachment inquiry.
Conway was invited to CNN's Cuomo Prime Time for a one-on-one chat regarding Trump's upcoming Senate impeachment trial. In a lengthy segment that ultimately didn't really tell us anything, Conway compared the House Democrats' articles of impeachment to "pig latin" — a true marker of a Kellyanne Conway interview.
Later in the segment, Chris Cuomo asked Conway about Rudy Giuliani's associate, Lev Parnas, who recently made statements that Trump was very much in on the Ukraine scheme. "President Trump knew exactly what was going on," Parnas told MSNBC's Rachel Maddow in an interview. Parnas revealing this at the same time that Nancy Pelosi signed the impeachment articles over to the Senate caused a big stir in Washington, and one that Conway was prepared to go to bat on — even if it meant, um, lying.
"Speak to what Lev Parnas says and what the documents show and what the president shows," Cuomo asked of Conway. To which she confidently responded, "I don't know Lev Parnas!" Conway insisted repeatedly. "What documents?"
As is her modus operandi, she answered the question with her own unique brand of pure deflection. But there's just one tiny problem: Conway does, as a matter of fact, know Parnas. And because we live in the digital age and the internet is forever, there's photographic evidence to prove it. So, naturally, Twitter got to work to prove Conway absolutely wrong.
Not long after the CNN segment aired, Parnas' personal attorney, Joseph Bundy, tweeted a photo of Parnas and Conway together. It isn't just any ordinary photo, either. It's a full-blown selfie, and the two of them look like old friends, smiling for the camera. So much for not knowing the guy, right?
Enjoyed watching @KellyannePolls on @CNN, arguing with @ChrisCuomo about @realDonaldTrump and repeatedly claiming she does not know Lev Parnas. #LevRemembers #LetLevSpeak pic.twitter.com/jIYIG5PzjZ

— Joseph A. Bondy (@josephabondy) January 16, 2020
Unsurprisingly, Twitter went wild for this fast and furious fact-check because few things are more satisfying than calling out a serial liar. Conway has been subject to lots of fact-checking in her role as counselor to the president, probably because that role requires a total break from reality and near-constant avoidance of the truth. Remember, we're talking about the person who came up with the term "alternative facts" to defend Trump's lies about his 2017 inauguration numbers.
With Trump's impeachment trial set to begin in the U.S. Senate next week — and amid the ongoing revelations coming from Parnas that further implicate the president — it's anyone's guess as to why Conway would chose to lie for him. But we are sorry to report that she definitely does know this man.
Like what you see? How about some more R29 goodness, right here?
Kellyanne Conway Made A Very Bad Impeachment Joke
Nancy Pelosi's Body Language Is Very Revealing
Ivanka Is In Hot Water Over Her MAGA Tweet
DMTBeautySpot
via https://www.DMTBeautySpot.com
Mekita Rivas, Khareem Sudlow