featured
Khareem Sudlow
Liz Vs. Bernie? Everything Happening In The January Democratic Debate
January 14, 2020
DMT Beauty
#DMTBeautySpot #beauty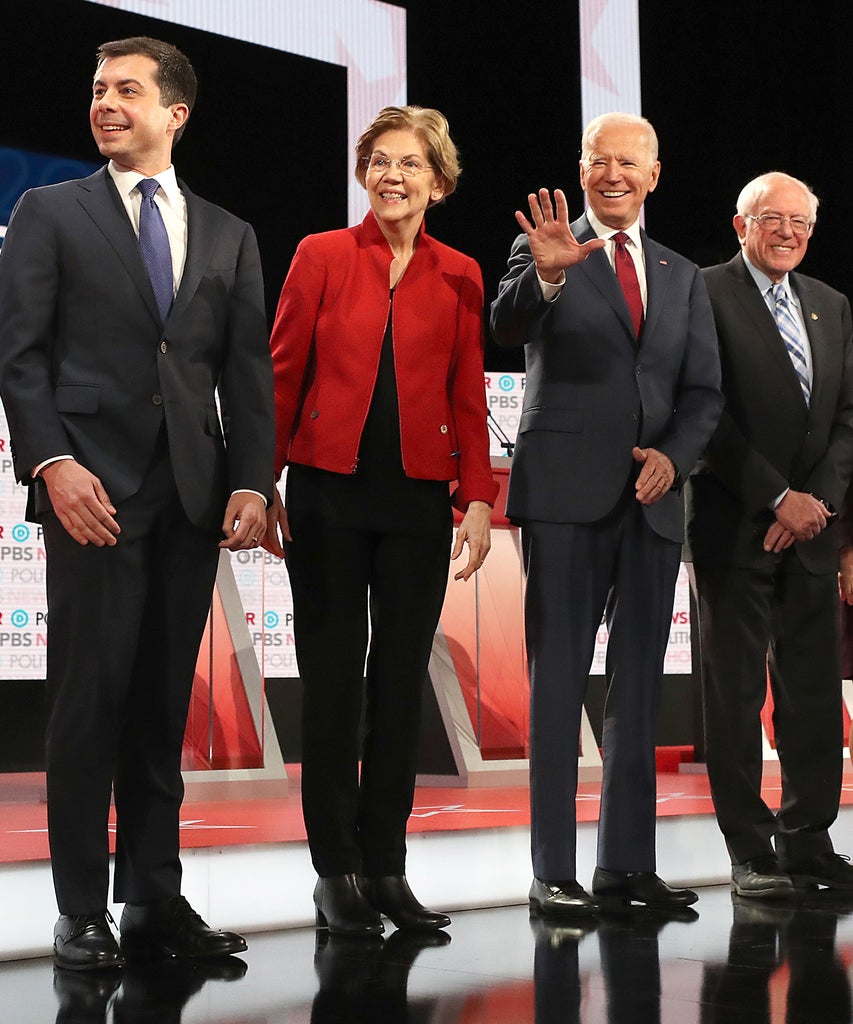 Candidates are falling like dominoes in the 2020 presidential race, and only six qualified for Tuesday night's seventh Democratic presidential debate.
The last before the Iowa caucus on February 3, this debate will be the smallest one so far — and the least diverse, with Sen. Cory Booker recently dropping out and neither Andrew Yang nor Rep. Tulsi Gabbard qualifying. (Anyone up for starting #DebateSoWhite?) This is sure to stir up questions about race and representation, and who should and should not be on the stage. Another conflict to watch for? On Monday, Sen. Elizabeth Warren released a statement confirming reports that in a December 2018 meeting, Sen. Bernie Sanders told her a woman could not win the 2020 election. Will they keep their pledge not to go after each other?
The two-hour debate, co-hosted by CNN and The Des Moines Register, is taking place at Drake University in Des Moines and is moderated by CNN's Wolf Blitzer and Abby Phillip, and the Register's Brianne Pfannenstiel. The participating candidates are Joe Biden, Sanders, Warren, Mayor Pete Buttigieg, Sen. Amy Klobuchar, and billionaire Tom Steyer. Ahead, we track all the key moments you need to know about.
Amy Klobuchar has the receipts when it comes to foreign policy.
Pulling no surprise punches, the first question (and first half-hour) of the night was about Iran and the candidates' stances on getting into another possible war. While many candidates gave vague anti-war answers about taking the troops out of the Middle East and lowering our defense budgets, Klobuchar chimed in with actual numbers. Not only did Klobuchar say she'd get the U.S. back into the Iranian nuclear agreement, which she helped to shape, she also said she would keep troops there.
.@amyklobuchar never met a question she can't answer succinctly and with the right tone and cadence.

— adrienneelrod (@adrienneelrod) January 15, 2020
HOLY EYEBROWS.
Between Klobuchar's, err, fine tweezing job, to Buttigieg's high arch, it seems that the candidates' eyebrows are taking a front seat at this debate. And we absolutely cannot look away, #SorryNotSorry.
Perhaps politics has rotted my brain, but it feels like everyone's eyebrows are having a weird night #DemDebate

— Jessica Valenti (@JessicaValenti) January 15, 2020
@PeteButtigieg eyebrows are winning the #DemDebate tonight. pic.twitter.com/LI1phSlF2O

— miz justice (@msjustice2) January 15, 2020
Like what you see? How about some more R29 goodness, right here?
The 2020 Presidential Race Faces A Diversity Issue
Who Is Running In 2020 — & Who Has Dropped Out
DMTBeautySpot
via https://www.DMTBeautySpot.com
Leora Yashari, Khareem Sudlow