featured
Khareem Sudlow
Russell Crowe's Absence At The Golden Globes Had Everything To Do With Australia's Wildfires
January 06, 2020
DMT Beauty
#DMTBeautySpot #beauty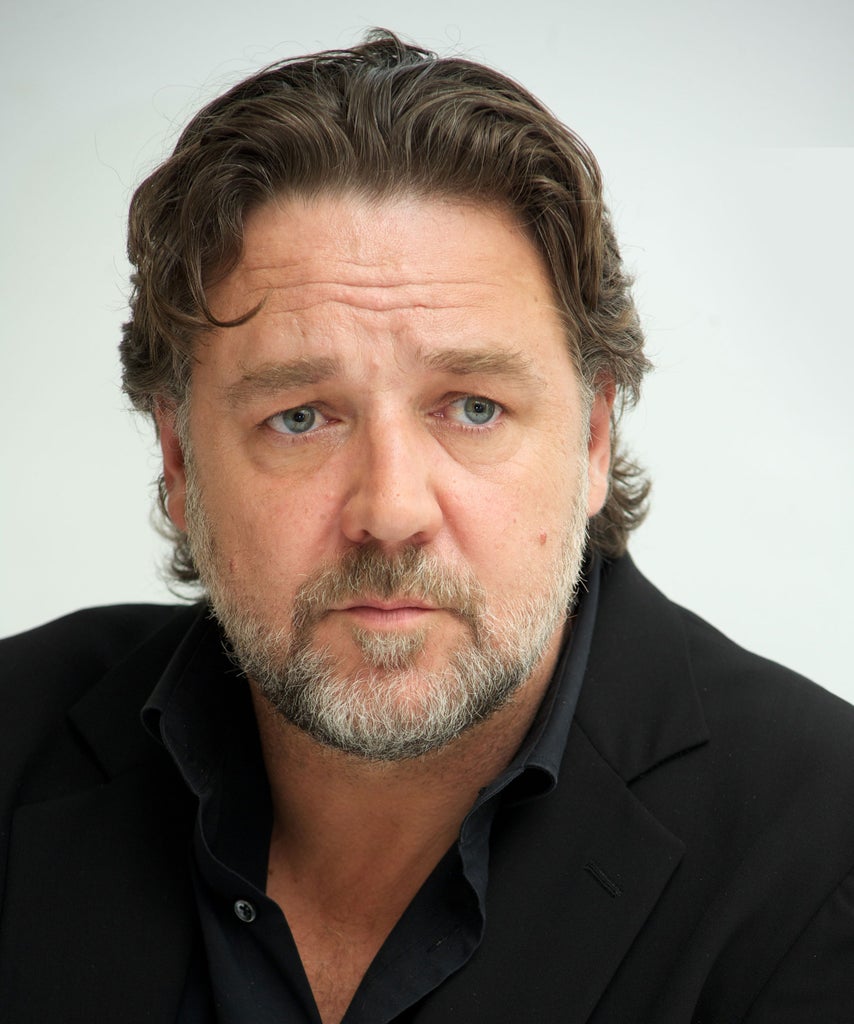 A common touchstone in Sunday's 77th Annual Golden Globes were the numerous calls to action following Australia's devastating wildfires. Throughout the night, every from Ellen Degeneres to host Ricky Gervais took time to bring attention to the crisis that has already taken 24 lives and 2,000 homes. With an estimated 150 active fires, 64 of which are still uncontrolled, the impacts of devastation were unavoidable.
For one Golden Globe recipient, it was enough to keep him away from the award ceremony altogether. Australian-born Russell Crowe was unable to attend this year's show saying that he was "protecting his family from the devastating bush fires."
In a message delivered by presenter Jennifer Aniston, Crowe's powerful statement about the fires served as an important reminder of the "climate disaster" our world currently faces and how everyone is responsible for helping to change it.
"Make no mistake — the tragedy unfolding in Australia is climate-change based," Crowe said. "We need to act based on science, move our global workforce to renewable energy, and respect our planet for the unique and amazing place it is."
Crowe was honored for his portrayal of Roger Ailes in The Loudest Voice — a mini-series focused on the late Ailes' behavior toward women at Fox news. And, he was in good company when it came to devoting attention to the overseas disaster.
Australian-born Nicole Kidman, who was reportedly teary-eyed on the Golden Globes red carpet, donated $500,000 to Australian Fire Relief alongside husband Keith Urban. Cate Blanchett, another Australian-native, also used time to call out the volunteer firefighters at the center of the battle of this climate disaster. "When one country faces a climate disaster, we all face a climate disaster, so we're in it together," Blanchett said in her speech.
What both Crowe and Blanchett are addressing is beyond the immense hurdle of putting out yet-another devastating fire — it's a major call to action for climate change, and one that is completely unavoidable. Nearly 15 million acres of land were already burned in Australia across three states, and as hot weather continues to increase, thousands more are expected to evacuate their homes.
But one standout speech addressed the fact that well wishes are not enough. "We have to do more than that," Joaquin Phoenix said in a heavily-bleeped out acceptance. "Hopefully, we can be unified and actually make some changes. It's great to vote, but sometimes we have to take that responsibility on ourselves and make changes and sacrifices in our own lives."
To donate to relief efforts for the Australia wildfires, you can help the Salvation Army Australia provide meals to evacuees and frontline responders, or the St. Vincent de Paul society which is helping cover bills and household items for fire victims.
Like what you see? How about some more R29 goodness, right here?
Nicole Kidman, Keith Urban Donate To Fire Relief
How To Help With Devastating Australia Fires
Michelle Williams Celebrates A Woman's Right To Ch
DMTBeautySpot
via https://www.DMTBeautySpot.com
Leora Yashari, Khareem Sudlow