featured
Khareem Sudlow
We've Seen Pictures Of Dr. Phil's House & We Have Some Questions
January 03, 2020
DMT Beauty
#DMTBeautySpot #beauty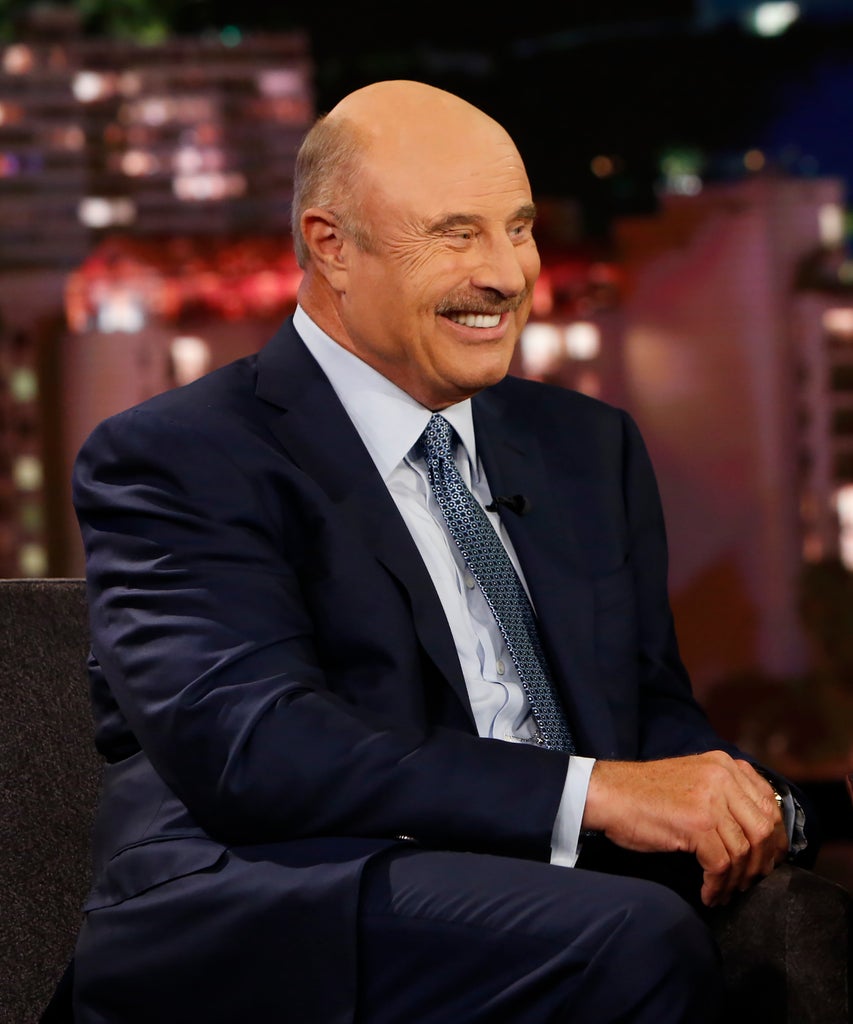 If you're curious about what chaotic evil looks like in the form of, say, a place of residence, then look no further than the inner-workings of lavish celebrity homes in Los Angeles. More specifically, the one belonging to Dr. Phil. Television personality and conspiracy debunker Dr. Phillip C. McGraw is selling his Beverly Hills home and it's certainly, well, it's something to see.
Now, you may be wondering, "Why would I care about what Dr. Phil's house looks like?" Okay, yes, but hear us out. It all started when a reporter from the Los Angeles Times tweeted a collection of interior shots of the house in question. That tweet quickly went viral due to the — shall we say — interesting choice in decor on display.
There's a staircase that looks like it's made out of snakes. Or vines? Snake vines? Something. There's a purple floating chair by the front door because where else would you put a floating chair in your 6,000-square-foot home? There's a wall of literal guns and rifles in the — *checks notes* — dining room. Never-mind the downright bizarre ornaments sprinkled throughout the home, including oversized lips and cartoon-like animal figurines.
But appearances may be deceiving (or in this case, alarming), since it seems that this house was only purchased by Dr. Phil. According to the Los Angeles Times, although records indicate a family trust associated with Dr. Phil purchased the home in 2007, the doc himself "has never lived there." The listing agent confirmed to the publication that his son, Jordan, is the one currently calling it home. He also clarified that the wall of guns is actually "an anti-gun art installation," which is, you know, a completely ordinary use of wall space.
Look at Dr. Phil's house. (It's for sale for $5.75 million.) pic.twitter.com/aFhR1VwqPj

— Daniel Miller (@DanielNMiller) January 2, 2020
Other noteworthy property highlights? It features five bedrooms and six bathrooms, and the master suite has a private balcony. In true Southern California style, there's also a dining gazebo, outdoor fireplace, swimming pool, and jacuzzi. More bonuses include a dedicated billiards room and wine cellar.
On the outside, things are slightly more conventional with a lush green landscape, a mustard yellow exterior, and a Spanish-inspired clay tile roof. If you can overlook the total gut job required on the interior, this sprawling mansion can be all yours for a cool $5.75 million. Although, if you really want to keep this whole confusing aesthetic, the "one-of-a-kind finishes" can indeed be negotiated into the sale.
Like what you see? How about some more R29 goodness, right here?
Who Says You Need A Partner To Buy A Home?
Is Justin Bieber Selling His House On Instagram?
This Is How Much I Spent On My Trip To Los Angeles
DMTBeautySpot
via https://www.DMTBeautySpot.com
Mekita Rivas, Khareem Sudlow