Elly Belle
featured
Stormi Webster Might Make Her Kylie Cosmetics Debut On Valentine's Day
January 03, 2020
DMT Beauty
#DMTBeautySpot #beauty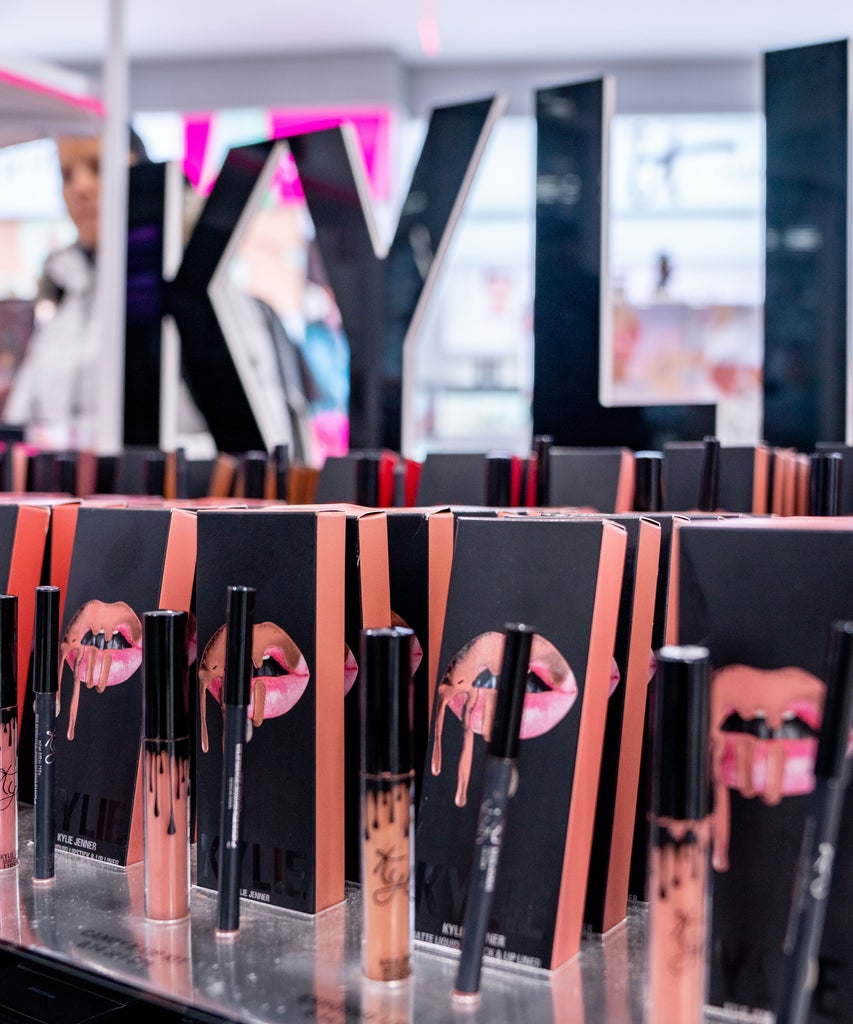 At age 43, Samuel L. Jackson scored his first major role. At 41, Martha Stewart got her big publishing break with her first book. Perhaps people are late bloomers, but Stormi Webster is not one of them. Stormi, the daughter of Kylie Jenner and Travis Scott, is paving her road to success at the ripe age of two. Haters will say it's the Kardashian-Jenner birthright, but the toddler who inspired 2019 hit "Rise and Shine," might just make her beauty industry debut in February, the same month as her 2nd birthday, with a Valentine's Day collection for Kylie Cosmetics.
Taking to Instagram to post a photo of the teeny tiny mogul, Jenner flaunted a picture of Stormi looking over the Valentine's Day collection. She captioned it "coming soon…"
While there's little information available yet about what the collection will be in its entirety, the Instagram photo does show some pink packaging for a Lip Kit. It also gives us a sneak-peak of an eyeshadow palette with fiery tones of red, gold, and orange, as well as some blue, green, and purple.
A butterfly motif accompanies the collection, too — a tribute to Stormi's love of butterflies, which she and her mom both dressed up as for Halloween in 2018. Even her nursery is butterfly themed.
While Valentine's Day is often focused on romantic love, Jenner's tribute and collaboration with Stormi seems to pay homage to the love and bond between mother and daughter.
This isn't Stormi's first foray into Jenner's business, either. She was also featured in Jenner's weather-themed collection, called "Eye of the Storm," just after her birth.
Aside from the new Valentine's Day Collection, Jenner announced a collaboration with Balmain towards the end of 2019. The collection, launched during Paris Fashion Week, was exclusively created for Balmain's Spring-Summer 2020 presentation.
Now, who better to collaborate with than her daughter? After all, it's no secret that Stormi loves makeup, so a career following her mother's footsteps seems imminent.
Jenner posted a video of her playing and giggling wildly while trying on lipstick just last month, and perhaps we may be reaching with this news as a signal of the not-yet 2-year-old coming on board with actual creative contributions, it does seem that Stormi could have a career with the Kylie Cosmetics team sometime down the line.
Like what you see? How about some more R29 goodness, right here?
Did Kylie Jenner's Ex Respond To Her Thirst Trap?
Stormi Got Her Own Meme For Christmas
Baby Stormi Recreated One Of Kylie Jenner's Looks
DMTBeautySpot
via https://www.DMTBeautySpot.com
Elly Belle, Khareem Sudlow